Robbers steal turtle eggs from conservation area

Balikpapan |

Sat, February 10, 2018

| 02:15 pm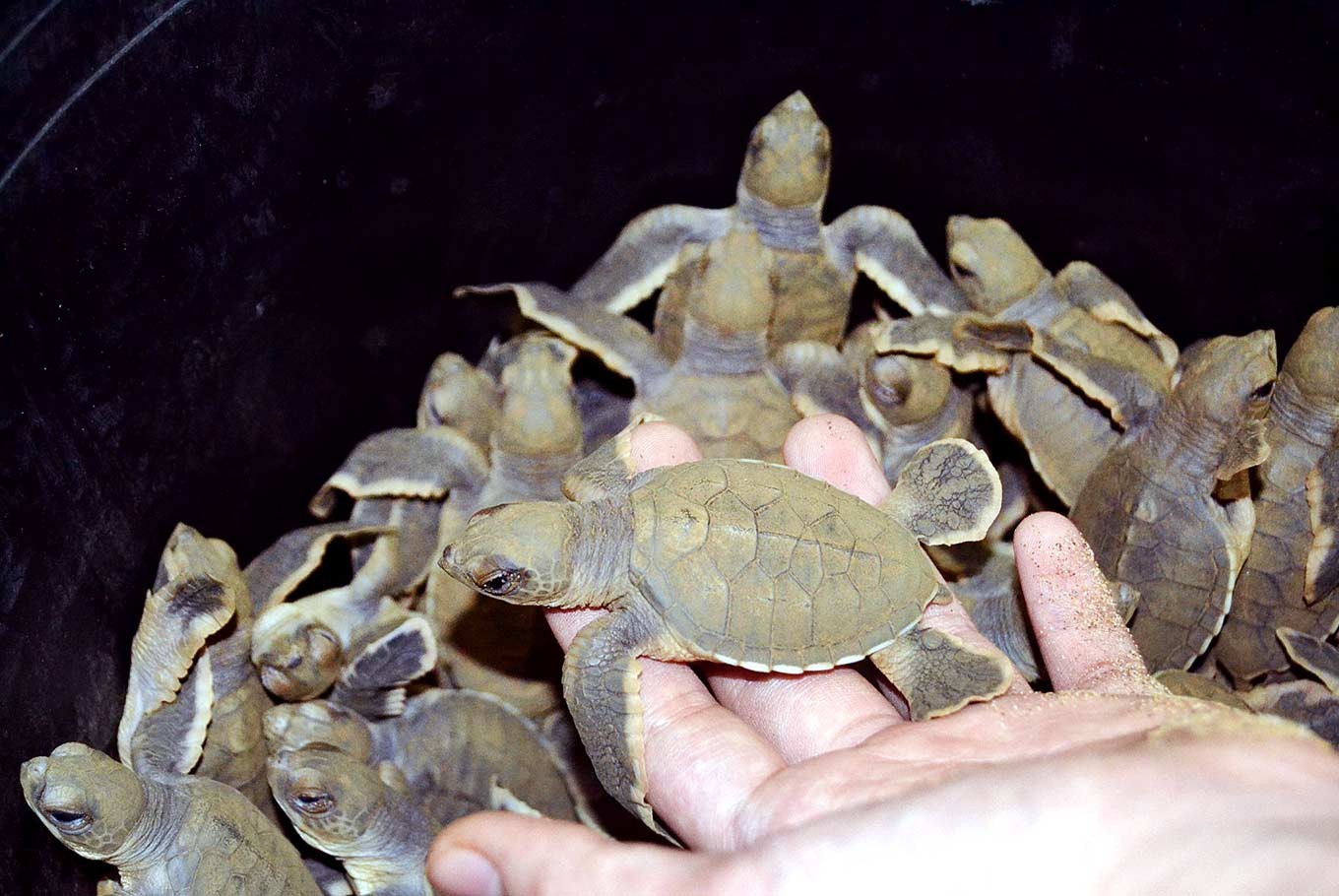 Newborn: Newly hatched turtles have food reserves within their bodies that last for seven days before they are released into the sea. (JP/Severianus Endi)
A group of robbers broke into a turtle egg hatchery on Sangalaki Island, Berau, East Kalimantan, and took a number of eggs.
"There were five of them and they all had machetes," Aganto Seno, the head of Berau conservation area said on Saturday.
According to Aganto, the robbers threatened the conservationists with machetes, seized the eggs and escaped by climbing a two-meter high wall that surrounded the hatchery.
Despite efforts to protect turtles, eggs are prone to theft and often sold as food. Turtle eggs are traditionally consumed as a tonic because they are considered to have higher amounts of protein than chicken or duck eggs.
Until 2013, turtle eggs were openly sold in Kalimantan's coastal areas, especially in Banjarmasin and Kotabaru in South Kalimantan, as well as Samarinda and Berau in East Kalimantan.
The effort to conserve turtles in Kalimantan has made Sangalaki in the Derawan Islands a tourist destination. Conservationists focus on hawksbill sea turtles (Eretmochelis imbricata) and green sea turtles (Chelonia mydas), who lay eggs on the beach every night. Conservationists relocate the eggs from the beach to the hatchery so that the baby turtles are protected from hawks, monitor lizards and poachers.
Lipu, a staff member of Berau conservation area, said the number of turtles coming to lay eggs in Sangalaki had decreased significantly in the past few decades.
"In the 1970s, every night there were hundreds of turtles coming to lay eggs. Now, 15 turtles are considered many," he said. (gis/ahw)
Topics :
Join the discussions