Sumatran elephant found dead with five bullet wounds in chest, head
News Desk

The Jakarta Post
Jakarta |

Wed, February 14, 2018

| 04:20 pm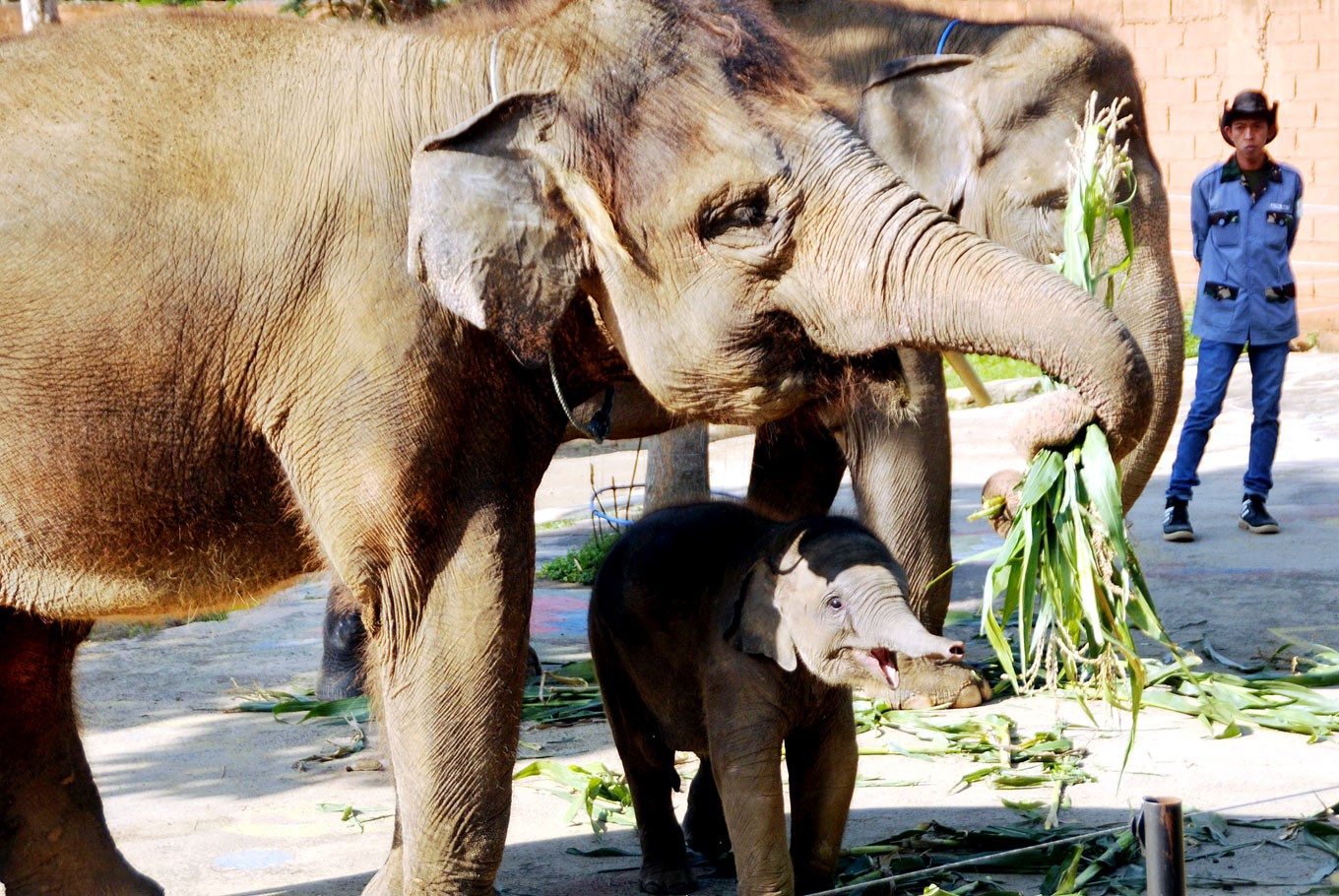 Scientists say the Sumatran elephant could become extinct within the next 10 years due to poaching and habitat loss. (JP/Nedi Putra AW)
A female Sumatran elephant was found dead on Monday in Way Kambas National Park in Lampung, one of the species' 25 fragmented habitats on Sumatra island.
Way Kambas National Park is also home to critically endangered Sumatran tigers, Sumatran rhinos and endangered Asian tapirs.
"We strongly denounce illegal poaching and ask for your prayers for the immediate capture of the perpetrator," Way Kambas National Park agency head Subakir told kompas.com on Tuesday.
Forest patrol officials found the body of the elephant, believed to be 20 years old, with five bullet wounds in its chest and head, and suspected that it had been dead for two days before being found.
The discovery in Lampung has further highlighted the fragile lives of Sumatran elephants. Scientists believe the elephants are at risk of becoming extinct within decades, due to rampant poaching to supply the illegal ivory trade as well as a dwindling habitat due to deforestation for plantations.
It came just one month after a male Sumatran elephant believed to be around 10 years old was found dead with its tusks removed in a community plantation inside the Mount Raya protected forest in South Sumatra.
In last December, a pregnant elephant was found dead in an oil palm plantation in Aceh, Indonesia's westernmost province on Sumatra island, in what authorities suspected was a deliberate poisoning.
The elephant was carrying a fetus of 13 months gestation and was due to give birth in about six months.
In total, there are only an estimated 2,400 Sumatran elephants left in the wild on Sumatra island. The species was given critically endangered status by the International Union for the Conservation of Nature (IUCN) in 2012 after assessing that 69 percent of its habitat had been lost over more than two decades. (mos/ahw)
Join the discussions