OCBC NISP announces 1:1 stock dividend
Anton Hermansyah

The Jakarta Post
Jakarta |

Wed, April 4, 2018

| 09:17 am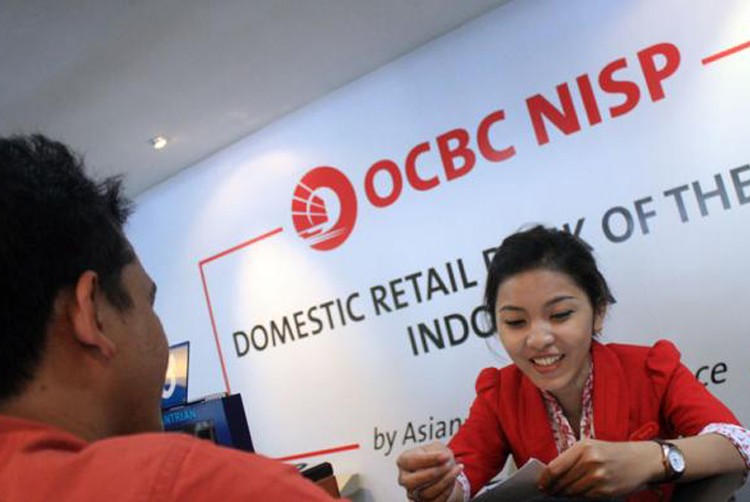 An employee of private-owned bank PT Bank OCBC NISP serves a customer. (tribunnews.com/File)
Private-owned bank PT Bank OCBC NISP has announced a 1:1 stock dividend, meaning that existing shareholders will get double the number of stocks.
OCBC NISP president director Parwati Surjaudaja said on Tuesday that the stock dividend would lead to an increase in outstanding shares and boost trade.
"We hope the stock dividend will increase the number of stocks owned by investors and boost trade in the stock exchange so that the corporate stocks will be more valuable to investors," she said after a meeting of shareholders at the OCBC NISP office in Jakarta.
This is the first dividend action taken by the bank since 2004, when it decided to not pay dividends to the shareholders. The bank opted to maintain a no-cash dividend policy to strengthen its capital structure.
The bank's capital adequacy ratio (CAR) stood at 17.51 percent in December, 2017, slightly down from 18.28 percent in 2016.
In the terms of profitability, net income in 2017 increased by 22.22 percent year-on-year (yoy) to Rp 2.2 trillion (US$159.94 million) from Rp 1.8 trillion in 2016. Loan growth also reached double digits with a 13.81 percent yoy jump to Rp 106.3 trillion.
"In 2018, our focus is to increase business acceleration by introducing product innovation and consumer-oriented services," Parwati said.
With the announcement of the stock dividend, the meeting approved the decision to use all 2017 net income as retained earnings.
The meeting of shareholders also approved the appointment of ex-Permata Bank compliance director Mirah Wiryoatmodjo as the new director. (bbn)
Join the discussions