Police question men who accused Sukmawati of blasphemy
News Desk

The Jakarta Post
Jakarta |

Fri, April 6, 2018

| 05:20 pm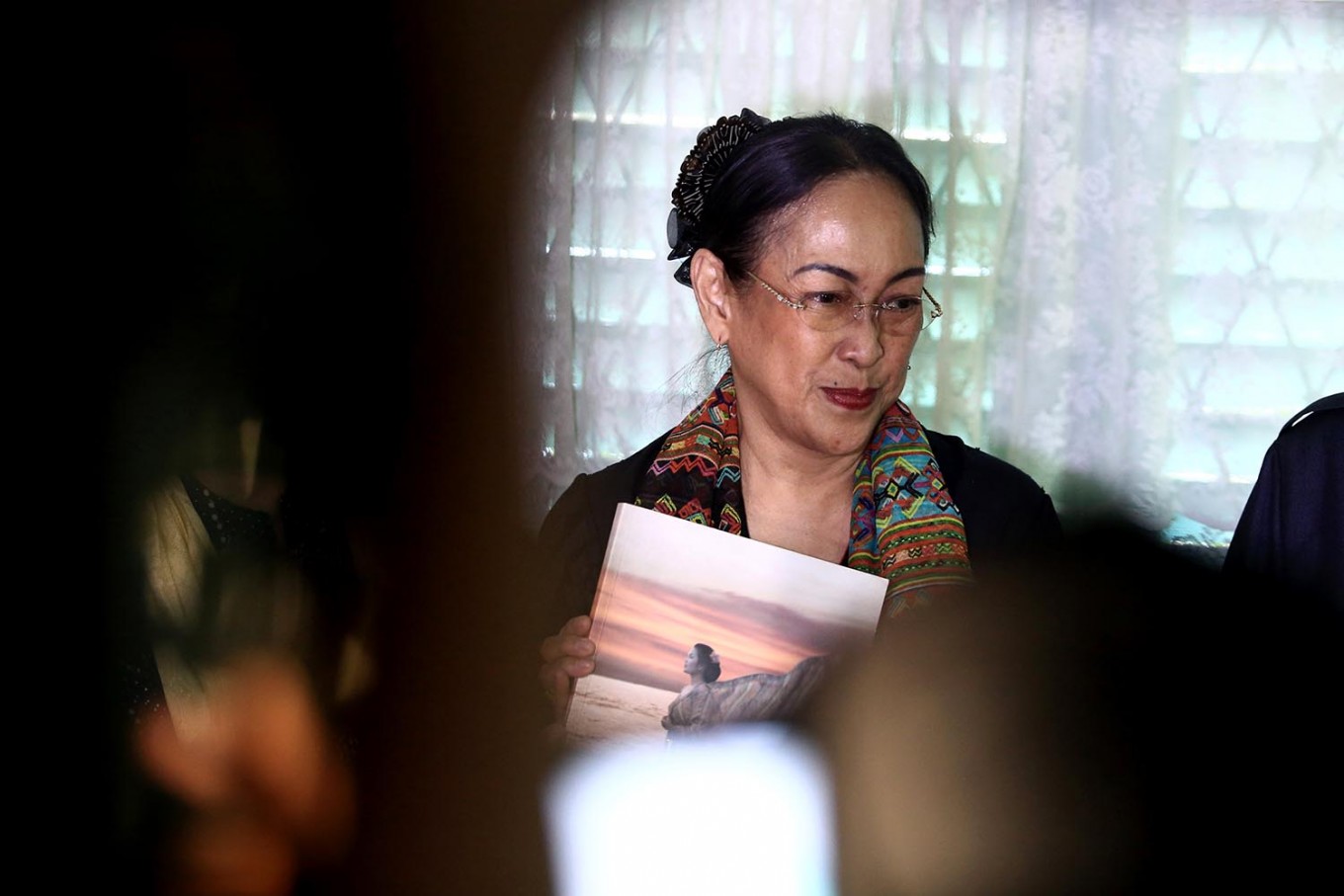 Sukmawati Soekarnoputri during a press conference on her controversial poem, which some Muslims have deemed blasphemous, in Cikini, Central Jakarta on April 4. (JP/Dhoni Setiawan)
The people who reported Sukmawati Soekarnoputri, the daughter of the country's first president Sukarno, told the Jakarta Police during questioning that the use of the words sharia, full-face veil and adzan in the latter's controversial poem were blasphemous against Islam.
Lawyer Denny Andrian Kusdayat and Hanura Party member Amron Asyhari, as well as the East Java chapter of Indonesia's largest Islamic organization, Nahdlatul Ulama (NU), filed a report against Sukmawati on Tuesday, claiming the latter had blasphemed against Islam by reading the poem, which compared sharia to konde (traditional hair bun), mocked cadar (full-face veil) and insulted adzan (Muslim call to prayer).
"The investigators asked which verses were blasphemous or problematic [within the poem]. We told them…. Just those three [sharia, full-face veil and adzan]," Denny said after the questioning at the Jakarta Police headquarters on Thursday night, as reported by kompas.com.
Sukmawati read the poem during a fashion event held to celebrate designer Anne Avantie's 29th career anniversary during Indonesia Fashion Week (IFW) in Jakarta on March 29.
Denny said the investigators also inquired about the witnesses present when the poem was read.
"We saw there were [artist] Titiek Puspa, Maritime Affairs and Fisheries Minister Susi Pudjiastuti, and several other celebrities [in attendance at the event]."
Denny said the evidence of the crime was a viral video recording of Sukmawati reading the poem, which the anniversary committee uploaded to the internet.
On Friday afternoon, hundreds of protesters staged a rally against Sukmawati in Central Jakarta. Jakarta Police spokesman Sr. Commander Argo Yuwono said that a combined force of up to 6,500 military personnel and police officers had been stationed at Istiqlal mosque to ensure security during the demonstration.
Topics :
Join the discussions