Alcohol ban encourages bootleg liquor sales: Researcher
Arya Dipa

The Jakarta Post
Bandung |

Tue, April 10, 2018

| 05:24 am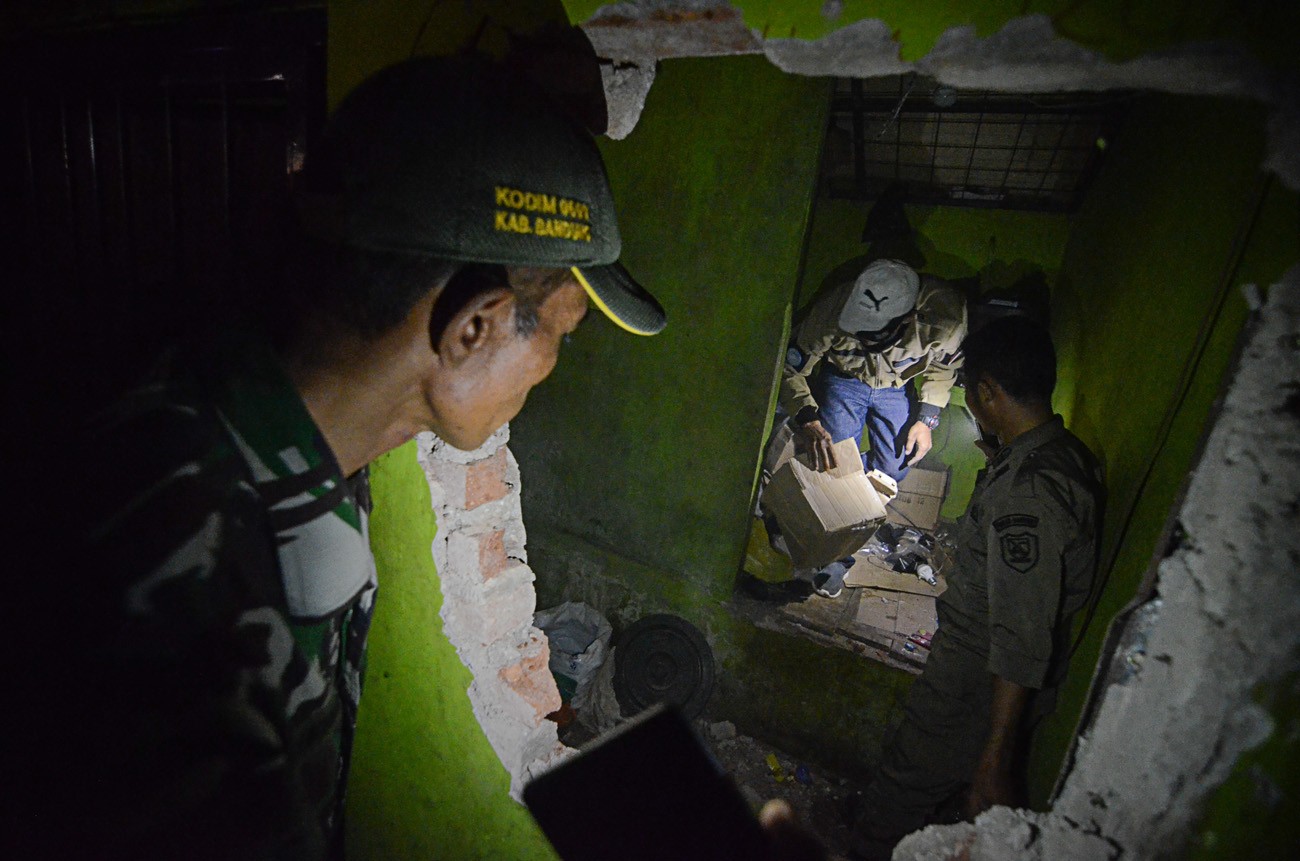 Fatal incident: Police officers confiscate materials used to make bootleg liquor during a raid in Cicalengka, Bandung regency, West Java, on April 8. (Antara/Raisan Al Farisi)
A limitation and ban on the sale of beverages containing between 1 and 5 percent alcohol have indirectly increased the production and consumption of bootleg liquor, a researcher said on Monday.
"A rise in the number of people who have died after drinking bootleg liquor is related to the prohibition of alcoholic beverage distribution and sales in areas across Indonesia as well as liquor sale restrictions stipulated in a trade ministerial regulation," said Center for Indonesian Policy Studies (CIPS) researcher Sugianto Tandra on Monday.
He was referring to a 2015 trade ministerial regulation that banned the sale of alcoholic beverages at minimarkets and kiosks. Regulations imposing a high excise on liquor and sales limit have made it more difficult for people to purchase the products.
Sugianto said the government would not succeed in placing a total ban on liquor sales because there was demand from the market. "Therefore, we are asking about the effectiveness of such a regulation. I think the perspective of public health should be included in the study for such a regulation."
Concerns on bootleg liquor resurfaced recently when authorities discovered dozens of people had died after consuming illegal alcoholic beverages.
According to CIPS, around 80 people across Indonesia died this year after consuming bootleg liquor. Thirty-four people died in Greater Jakarta alone. (kuk/ebf)
Join the discussions