No thank you: Candidates in conservative West Java reject shamans' support
News Desk

The Jakarta Post
Jakarta |

Thu, May 3, 2018

| 12:39 pm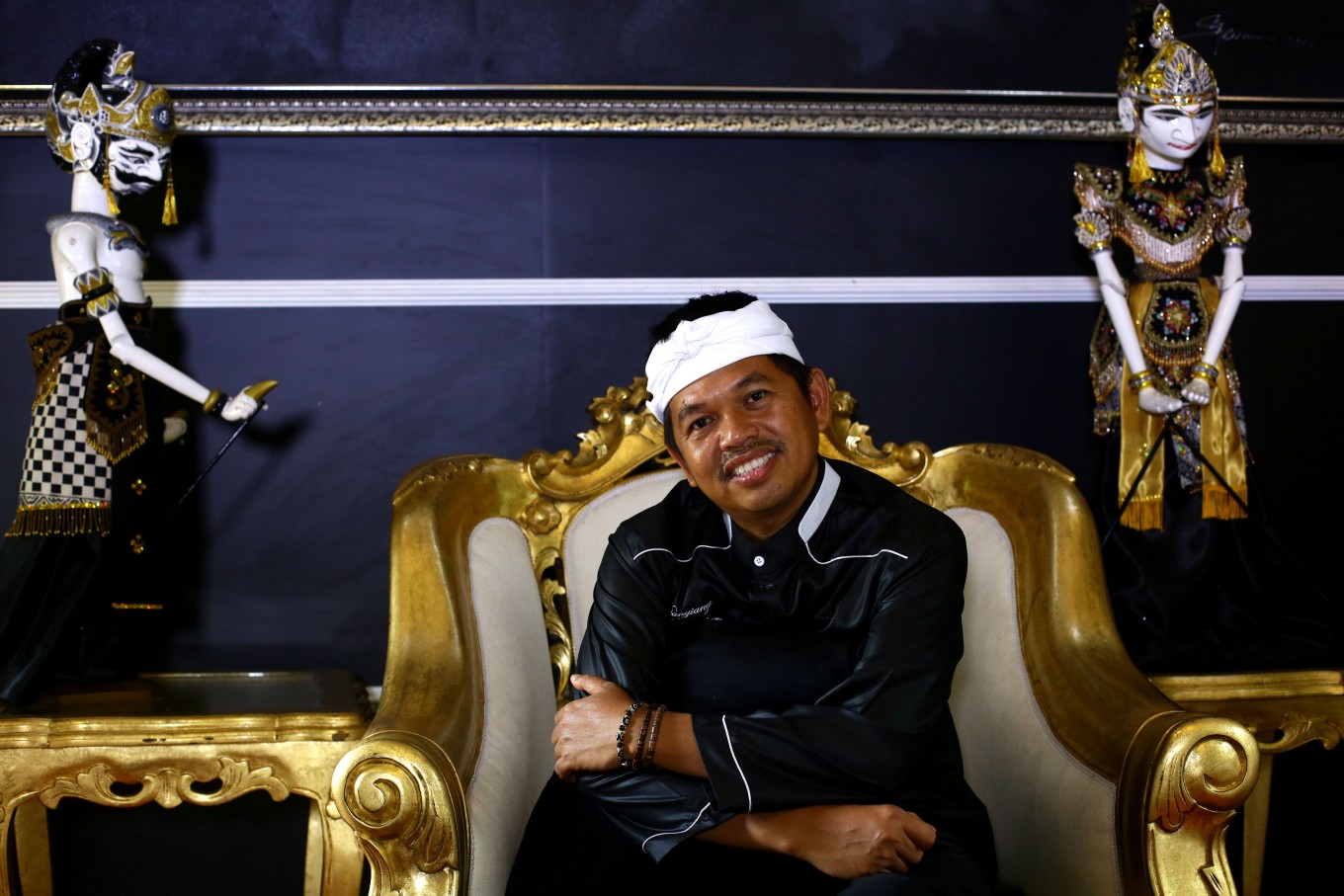 Purwakarta Regent Dedi Mulyadi, a Sundanese native, has long been accused of being a syncretic Muslim. The allegation is politically damaging in West Java, where Islamic orthodoxy is thriving. (-/-)
A group of shamans in West Java has refuted suggestions that their support for a candidate pair in the religiously conservative province was a form of negative campaign, claiming instead that their endorsement for the pair was sincere.
The Deddy Mizwar-Dedi Mulyadi pair, who apparently refused to be associated with the shamans for fear of electoral backlash from Muslim voters, has reported the group to the Election Supervisory Agency for an alleged smear campaign.
"Go ahead and file a report, they need evidence anyway. I didn't even ask for money from them," said West Java Paranormal Community head Tubagus Zunaedi as quoted by kompas.com on Wednesday.
"I never disparaged or talked about other candidates. I only talked about my support for Deddy Mizwar and Dedi Mulyadi. I know [Dedi's] track record as Purwakarta regent, and Deddy Mizwar as West Java [deputy] governor. They are very good," he said.
Dedi, a Sundanese who has a natural affinity with the Sundanese culture, has long been accused of being a syncretic Muslim, a politically damaging allegation in a region where Islamic orthodoxy is thriving.
During an election debate in March, Dedi's opponents questioned his decision to cover trees in Purwakarta with black-and-white fabric, in an apparent attack aimed at questioning his beliefs. The regent played down the allegation, arguing that he covered the trees with fabric to respect and protect the environment.
The pair has said that the shamanic group did not coordinate with them before publicly declaring their support and suggested that the move was meant to discredit them.
"The declaration [of the shamans' support] will lead the public into thinking that Deddy and Dedi are supported by supernatural beings," said the pair's lawyer, Agus Sihombing.
According to a 2017 Indobarometer survey, 17 percent of West Java voters said they did not like Dedi because he "looked like a shaman". (dpk/ahw)
Join the discussions