Workers must think beyond pay rises: Trade union leader
Anton Hermansyah

The Jakarta Post
Jakarta |

Fri, May 4, 2018

| 05:56 pm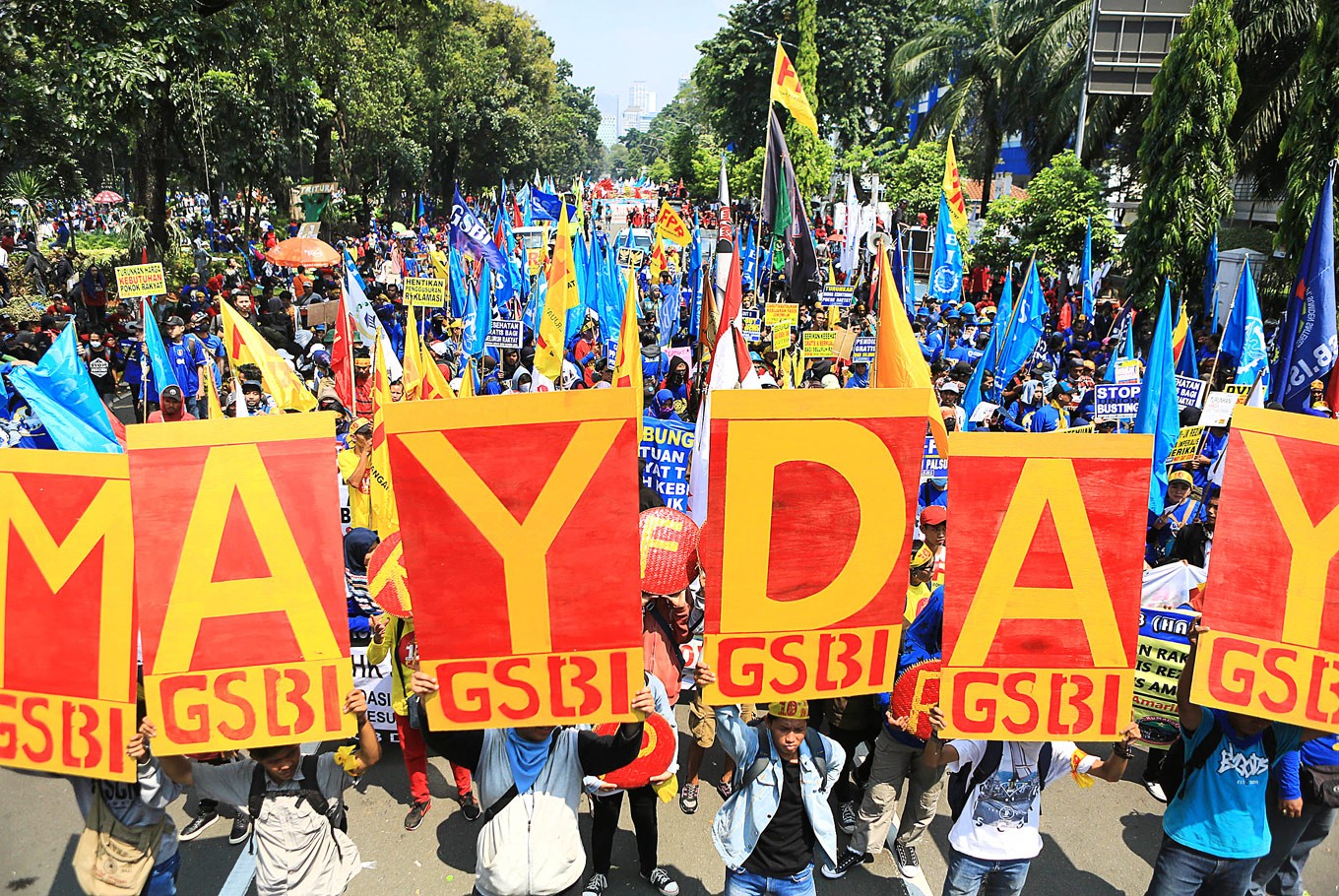 Workers take part in a May Day rally in Jakarta on Tuesday. They demanded a higher minimum wage and an end to outsourcing. (JP/Seto Wardhana)
A trade unionist has said workers should voice demands beyond salary increases during street rallies, such as better training and skills formation that would improve their quality of life.
Confederation of Indonesian Prosperity Trade Unions chairman Andy William Sinaga said on Friday that it might demand employers to assist workers in finding housing.
He said workers could not force companies to give them higher salaries, as it could be detrimental to workers' interests if companies had to lay off staff or close down their businesses because of high operational costs.
"From my conversations with our members, some do not want to march for pay increases because they don't want to see the closure of their workplace," he said at a discussion in Jakarta.
However, he said workers who held different views from the majority feared to voice their opinion because they could be labeled as traitors.
He also highlighted other examples that workers should demand, such as housing that is closer to workplaces so that workers do not have to commute from far away.
Andy also criticized trade union leaders that used members for their own political interests. "The workers' struggle is about making changes at the grassroots. So the struggle should take its form in the factories, not through street rallies or the distribution of T-shirts that support particular politicians," he added. (bbn)
Join the discussions