Woman in Banyumas killed by king cobra
News Desk

The Jakarta Post
Jakarta |

Mon, May 21, 2018

| 04:58 pm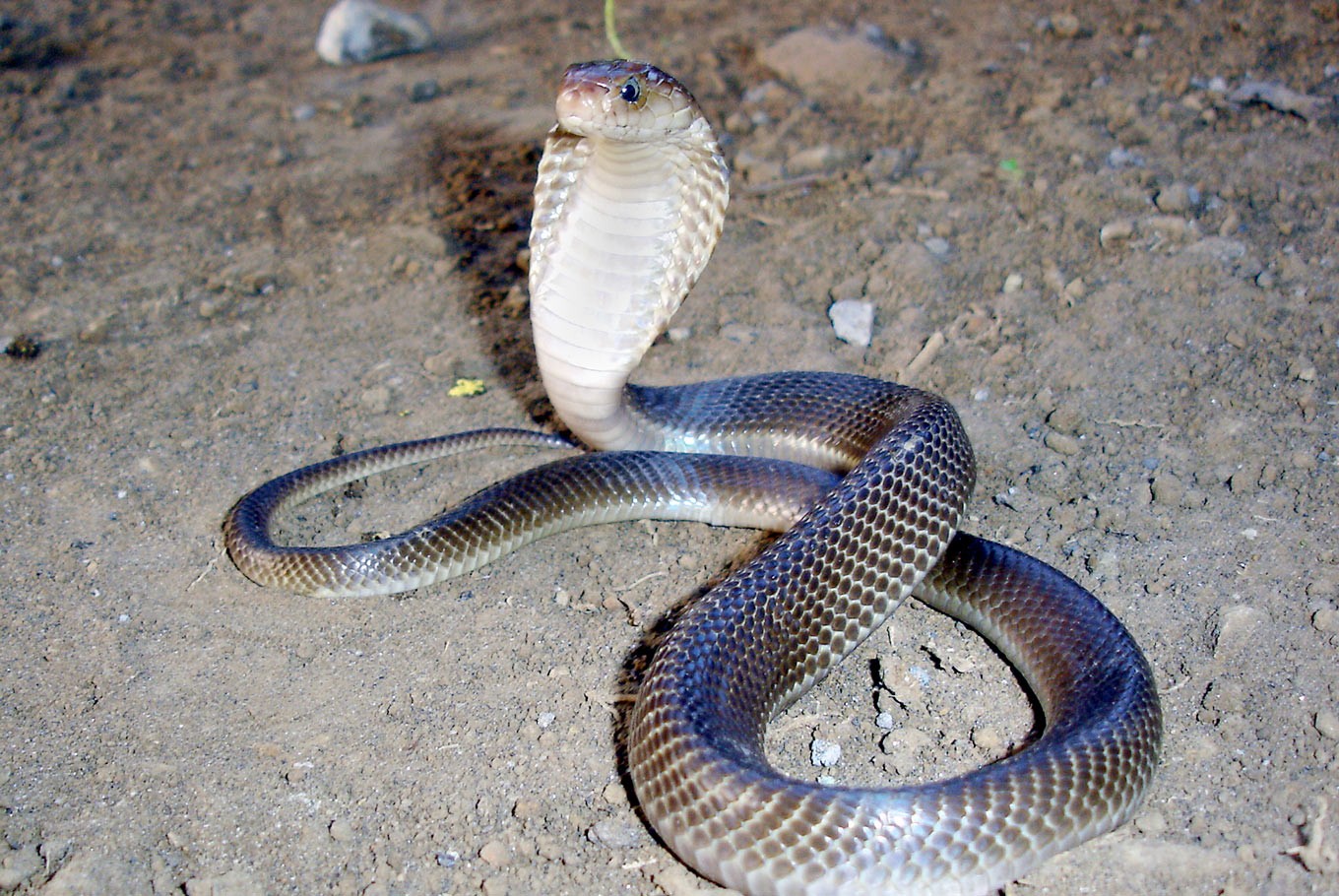 Ready to attack: A spitting cobra positions itself to spit and strike if necessary. (JP/Ron Lilley)
Siti Fatimah, 38, died on Sunday after reportedly being bitten by a king cobra while she was sleeping. Her two children, who slept in the same room, survived.
The family lived in Cihonje village, Gumelar subdistrict, Banyumas, Central Java.
Siti was found lifeless by her husband Tohirin when he attempted to wake her up for sahur (predawn meal) at 3 a.m. Tohirin became alarmed when he found Siti's body cold to the touch and saw specks of blood on her foot, kompas.com reported.
Only after seeing a 2.5-meter-long king cobra behind the bedroom door did Tohirin realize what must have happened.
Tohirin went outside to ask for help. The neighbors killed the snake and took Siti to the hospital, but it was too late.
The king cobra is a vulnerable species according to the International Union for Conservation of Nature (IUCN). The species is often traded for skin, food and medicinal purposes.(dev/evi)
Join the discussions