Batu Secret Zoo welcomes Indian rhino Bertus
Nedi Putra

The Jakarta Post
Malang |

Sun, June 10, 2018

| 06:05 pm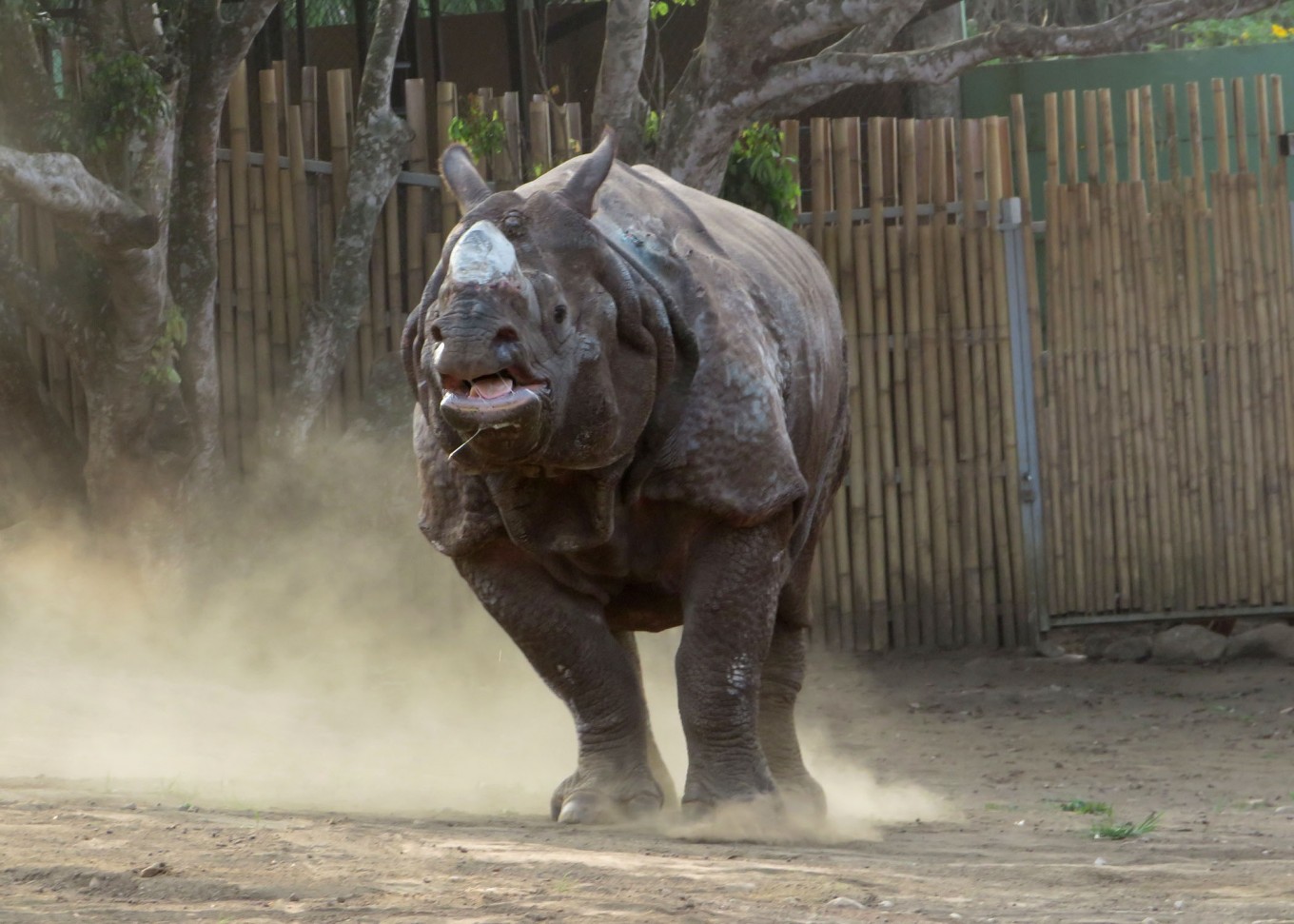 Indian rhino (JP/Nedi Putra)
The Batu Secret Zoo and conservation institution in East Java welcomed a new family member on May 18 -- a male Indian rhinoceros (Rhinoceros unicornis) called Bertus.
The 10-year-old rhino, which was born in Rotterdam Zoo in Holland, traveled almost 48 hours from Edinburgh Zoo in Scotland, his home for the last eight years, to Batu Secret Zoo.
Bertus is the first Indian rhino housed at an Indonesian zoo.
Veterinarian Irwanda Kusuma Wardhana said his arrival meant that the zoo had gained the trust of the European Association of Zoos and Aquaria.
"We started negotiations [to bring Bertus to Indonesia] in 2015. The establishment of the cage and exhibit started last year. The design was based on the European standard of 7,500 square meters," Irwanda added.
Bertus was transported to the zoo as part of an endangered species breeding program.
It is the first Indonesian zoo that is participating in an international breeding program for rhino conservation, especially the Indian rhino, which is promoted by the European Endangered Species Program (EEP).
"We are planning on importing a female Indian rhino to accompany Bertus," Irwanda said.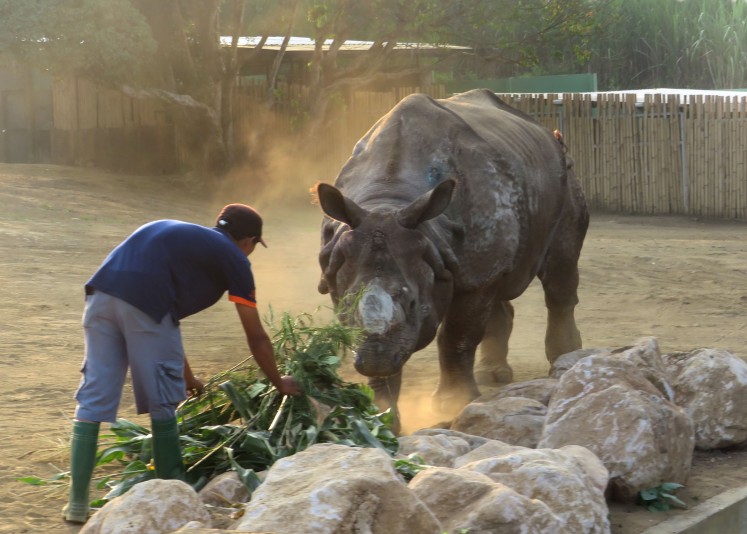 Indian rhino (JP/Nedi Putra)
Indian rhinos are the biggest one-horned species in the world. They can reach a height of around 2 meters and weigh around 2,800 to 3,000 kilograms.
The International Union for Conservation of Nature (IUCN) listed Indian rhinos as a vulnerable species.
In 2015, 3,555 Indian rhinos were estimated to live in the wild. The number increased from around 1,870 rhinos in the 1990s.
"Bertus' arrival is not only to add to our collection, he will also be used to educate the public about rhinos, especially Javan rhinos, because Indian rhinos are physically similarity to their Javan counterparts, which is an endemic species in Indonesia," Irwanda said.
He hoped that Bertus' presence would increase people's awareness of Javan rhino conservation in Indonesia.
Javan rhinos are the most threatened of the five rhino species and have been listed by the IUCN as a critically endangered species since 1996.
Indonesia Rhinoceros Institution project coordinator Dadan Dani Subrata said there were only 67 Javan rhinos left in the world, and all of them lived in Ujung Kulon National Park in Banten.
Dadan added that there were many factors that affected the status of the rhino population -- one of them was living in the same habitat for a long period of time.
"This is concerning, because when there is a disaster then the entire species could vanish. It also triggers inbreeding or mating between close blood relatives, which results in sterility or defective births."
Topics :
Join the discussions