Villagers fear tiger invasion after prints found
Rizal Harahap

The Jakarta Post
Pekanbaru, Riau |

Tue, July 10, 2018

| 06:01 pm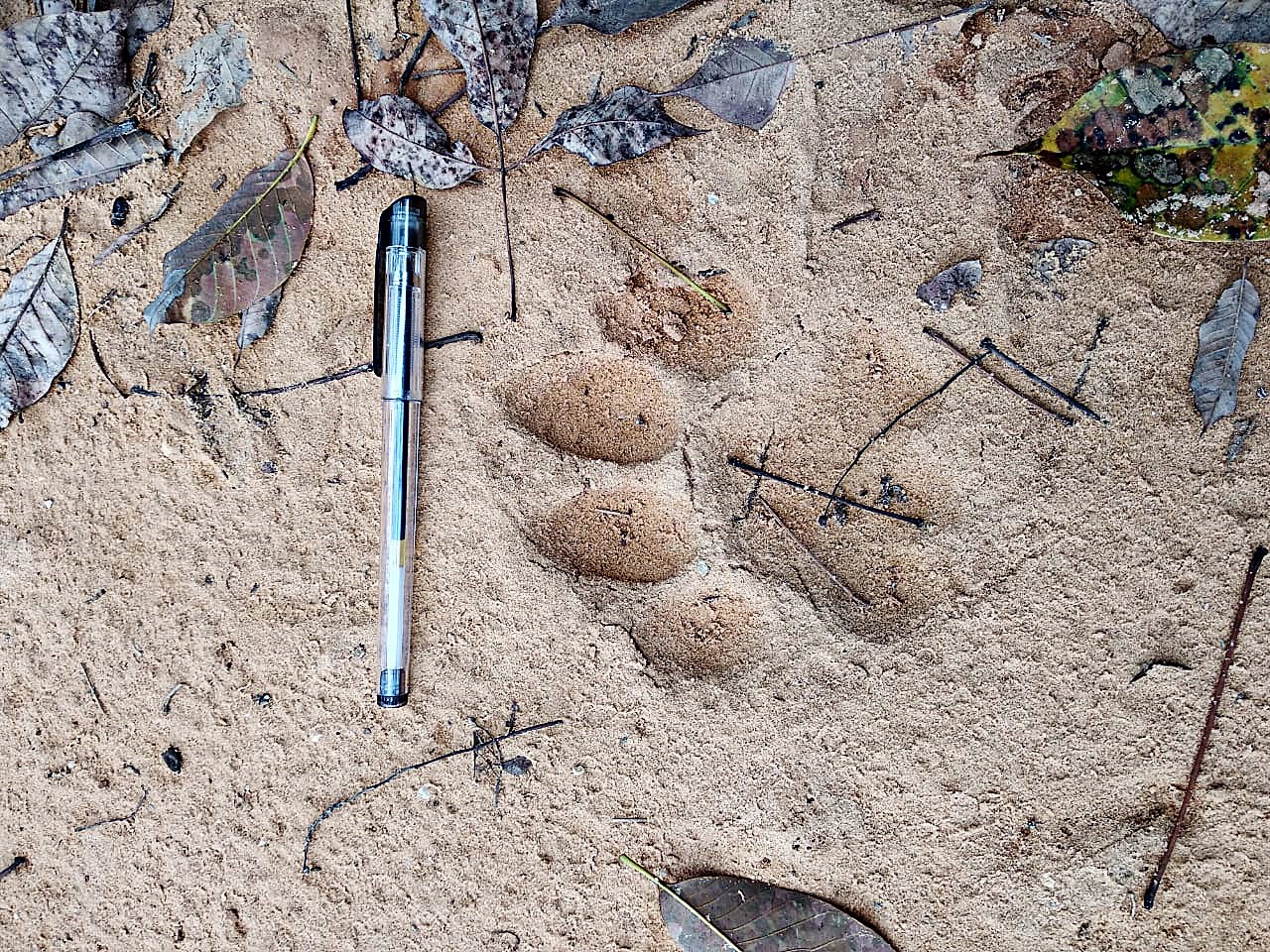 A large print seen on a rubber plantation in Koto Tuo village, District XIII Koto Kampar, RIau, is feared to be that of Sumatran tiger (Courtesy of the Riau Natural Resources Conservation Agency (BKSDA)/File)
Residents of Koto Tuo village in District XIII Koto Kampar, Riau, have something to fear after tiger prints were found on a rubber plantation near their residential compound last week.
As of Monday, they were still finding fresh prints along the village's roads.
Resident Usman said the first prints were found last Wednesday by a local resident identified only as Imar when he was heading to his farming estate.
"They were found some 50 meters from his house," Usman added on Tuesday.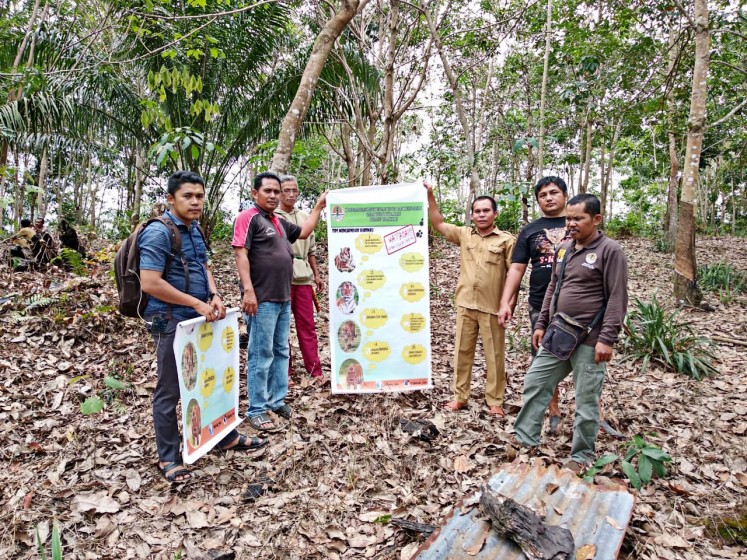 Members of a Quick Response team dispatched by the Riau Natural Resources Conservation Agency examine the suspected Sumatran tiger prints on Tuesday. (Courtesy of the Riau Natural Resources Conservation Agency (BKSDA) /File)
Usman said at first the prints did not attract Imar's attention because they could not be clearly seen because some of them were covered by tire prints. Some, however, could still be clearly seen, according to Imar's explanations to other residents.
"Everyone later examined the prints and concluded that they were made by a tiger," Usman said.
Worried about their safety, many residents are now reluctant to tap rubber early in the morning because the prints were not all the same size. It is believed that they belong to up to six tigers.
"We prefer to do so later, in daylight," Usman said, adding that hopefully, the authorities would follow up on their finding.
Riau Natural Resources Conservation Agency spokesperson Dian Indriati said the agency had received a report on the alleged presence of tigers in the Kampar rubber plantation area but could not give more details about the incident. (swa/ebf)
Topics :
Join the discussions