Student allegedly paralyzed after being told to do 120 jump squats as punishment
News Desk

The Jakarta Post
Jakarta |

Fri, July 20, 2018

| 03:09 pm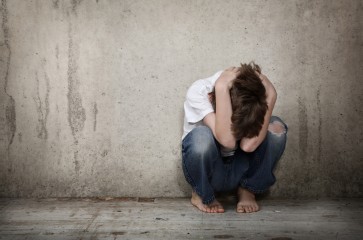 Gus M. Rofiq Afandi, a tutor at Al-Ghoits Islamic boarding school where Hanum studies, claimed the initial punishment for being late to the Islamic study group session was to recite the Qur'an but that it later changed to doing jump squats. (Shutterstock/File)
A student at a senior high school in Mojokerto, East Java, has reportedly been paralyzed after being told to perform 120 jump squats as punishment for arriving late to an extracurricular activity.
Mas Hanum Dwi Aprillia was seen lying in a weakened state in a bed at a local traditional treatment facility on Thursday, according to tribunnews.com.
Hanum and her friend reportedly arrived late to an event held by the school's Islamic study group last week. Gus M. Rofiq Afandi, a tutor at Al-Ghoits Islamic boarding school where Hanum studies, claimed the initial punishment for being late to the Islamic study group session was to recite the Qur'an but that it later changed to doing jump squats.
The two students were told by their seniors to do 60 jump squats each.
"[Hanum] had completed her 60-jump-squat punishment," Gus Rofiq said. "But because her friend failed to do it, [Hanum] had to bear [her friend's punishment] and do 120. She was only able to do 90 squat jumps, after that she could not do anymore."
She was able to walk for a while and then sat down on the floor with her legs out straight. However, when she tried to stand up, she said her legs felt heavy. Several days later, her legs and lower back began to ache, tribunnews.com reported.
H. Umar Said, a therapist in the treatment facility, said she was brought there on Wednesday afternoon. "When [we] treated her, she was already unable to sit or move," Umar said.
He explained that she had a herniated disk from doing the jump squats, adding that it would take a long time for her to recover.
Nurul Wakhidah, the school's principal, claimed the school was not aware of the incident as it took place during the holidays and that the activity was not officially scheduled by the school.
The school has provided Rp 1 million (about US$68) in financial assistance for Hanum's treatment. (ist/ahw)
Topics :
Join the discussions