Government to increase import tax for 1,147 consumer goods
Stefanno Reinard Sulaiman

The Jakarta Post
Jakarta |

Thu, September 6, 2018

| 10:38 am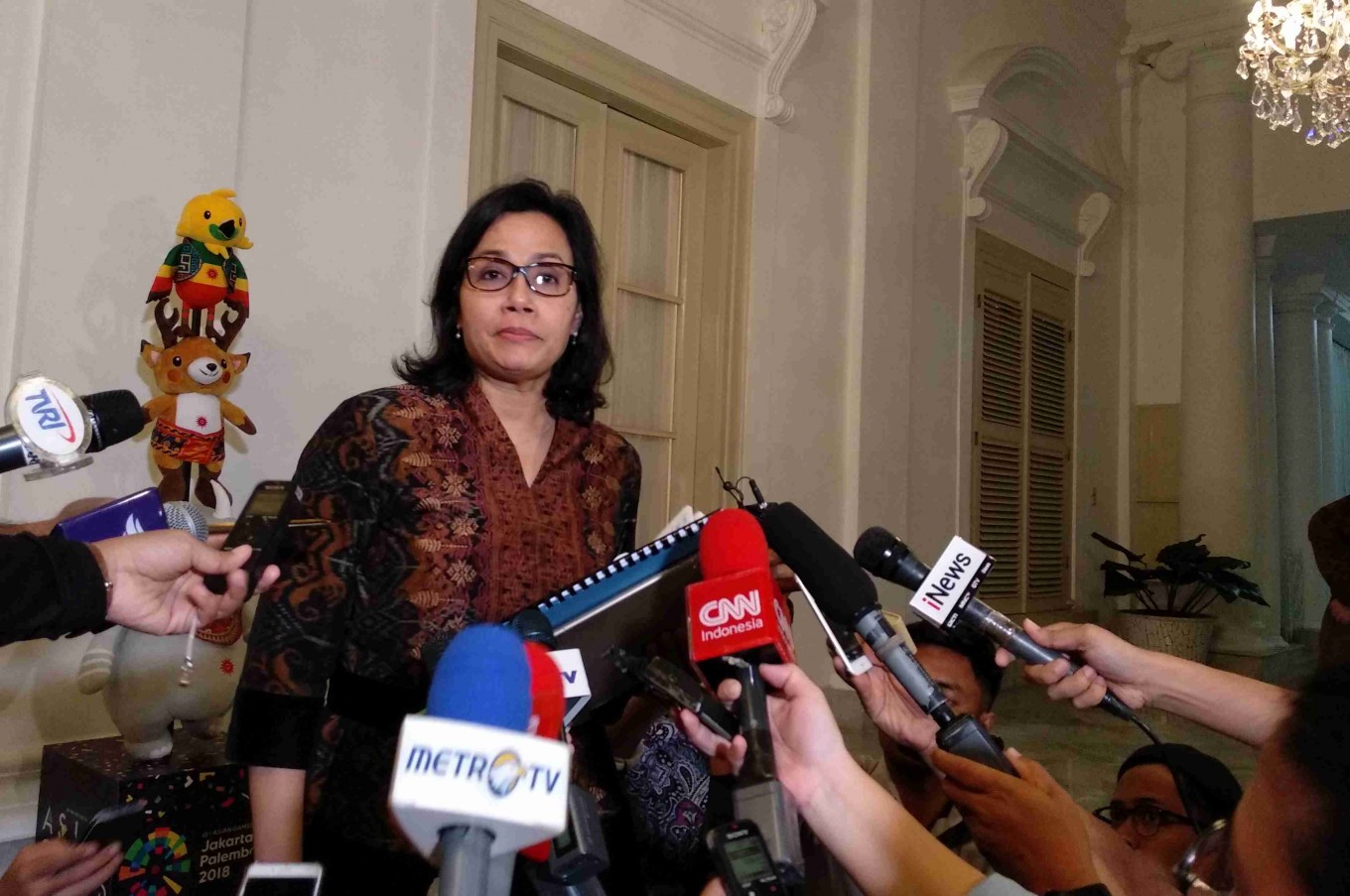 Finance Minister Sri Mulyani Indrawati (JP/Anton Hermansyah)
The government announced on Wednesday a new finance regulation that would impose a higher tax on 1,147 imported consumer goods that were deemed non-essential or had domestic equivalents.
Finance Minister Sri Mulyani Indrawati said in Jakarta on Wednesday that the regulation aimed to control imports of consumer goods that had little impact on productive business activities.
The new regulation, which is to replace Ministerial Regulation No. 34/2017 next week, imposes an import tax of 10 percent from the previous from 2.5 percent on imported personal care products like shampoo, soap and cosmetics, along with 215 other consumer goods.
The regulation also raises the import tax from 7.5 to 10 percent for 210 goods, including luxury items like supercars. Import tax of 7.5 percent, a hike from the current 2.5 percent, is to be imposed on 719 other imported goods and products, including audio speakers and swimwear.
Meanwhile, the new regulation maintains a tax of 2.5 percent for 57 imported goods deemed essential to supporting domestic industries.
The ministry's customs and excise directorate general recorded a 16.46 percent year-on-year (yoy) increase to $15.77 billion in consumer goods imports for August.
The government's move to curb imports is part of a concerted effort to reduce the swollen current account deficit, which has been deemed one of the major triggers of the negative market sentiment that has contributed to the steep rupiah depreciation. (bbn)
Join the discussions