Street vendors banned from road next to Kalibata City building
News Desk

The Jakarta Post
Jakarta |

Thu, October 11, 2018

| 02:12 pm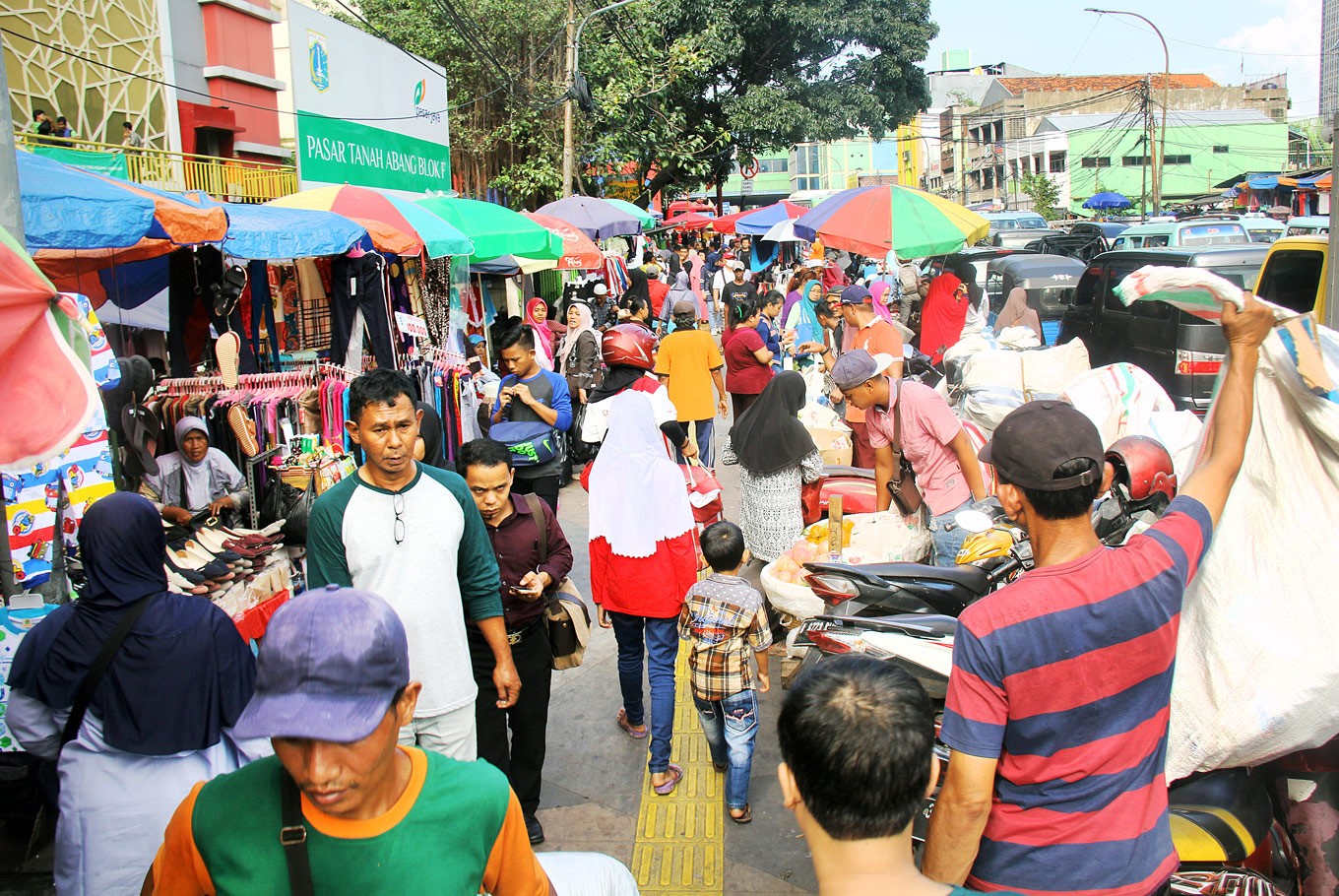 People walk on the sidewalk of Jl. Jatibaru Raya in Tanah Abang, Central Jakarta. While street vendors on Jl. Jatibaru Raya can operate in peace and are even accommodated by the city administration, their peers on Jl. Rawajati Barat in South Jakarta have been banned from operating on the road next to Kalibata City apartment complex. (JP/Steven)
While street vendors on Jl. Jatibaru Raya can now operate in peace after the city allowed them to occupy one side of a road in the area, street vendors on Jl. Rawajati Barat face different treatment.
Pancoran district head Herry Gunara has decided to ban street vendors on Jl. Rawajati Barat near the Kalibata City apartment complex in Pancoran, South Jakarta.
"I've ordered the Public Order Agency [Satpol PP] to keep watch and catch any street vendors that are still operating. Zero street vendors from now on," Herry said on Wednesday, kompas.com reported.
He said he had let the street vendors occupy the sidewalks and part of the street because he had pitied them and their customers, for they offered cheap food in the area.
However, he finally decided to clear the area of vendors.
"I actually don't have the heart [to ban the vendors], they are needed by low-income workers, but what can I say, I have to comply with the prevailing rules," Herry said.
Article 63 of Law No. 38/2004 on roads stipulates that activities that cause disruption on a road can be punished with up to 18 months in prison and a Rp 1.5 billion (US$98,391) fine.
He said that, as of Wednesday afternoon, the street had been cleared of street vendors and Public Order Agency officers were guarding the area. (ami)
Join the discussions