Multilingual audio tourist guide available at Japan imperial palaces
Tokyo |

Wed, May 17, 2017

| 09:10 am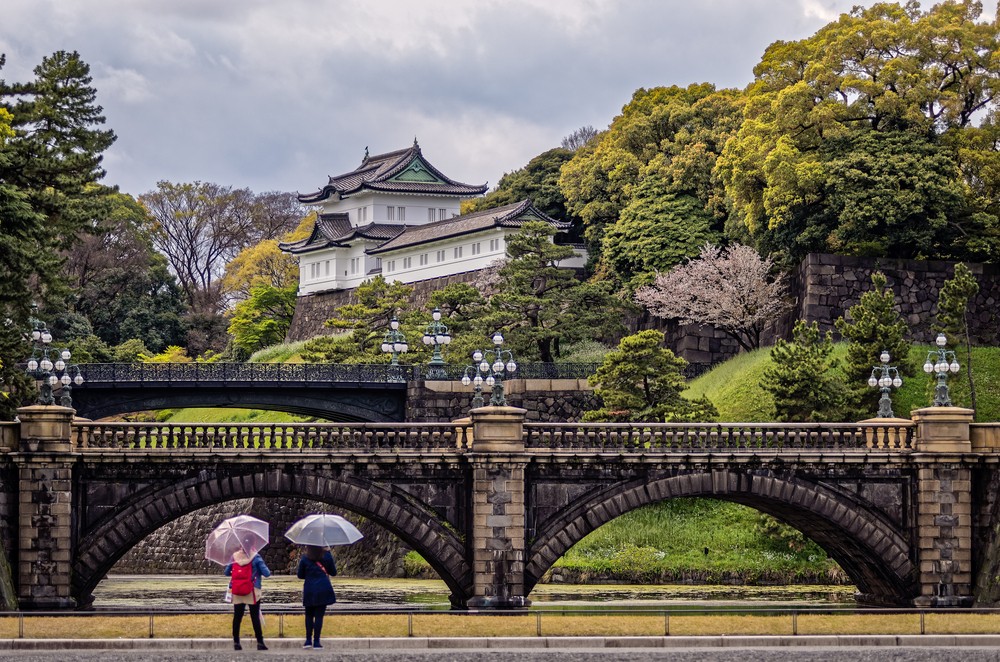 The new service provides Apple Inc.'s iOS users with detailed information in English, Chinese, Korean, French, Spanish and Japanese on various spots open to the public for viewing at such facilities as the Imperial Palace in Tokyo (pictured). (Shutterstock/File)
Japan's Imperial Household Agency began offering a multilingual tourist guide using a smartphone application Tuesday in a bid to attract more foreign visitors to places with imperial connections.
The new service provides Apple Inc.'s iOS users with detailed information in English, Chinese, Korean, French, Spanish and Japanese on various spots open to the public for viewing at such facilities as the Imperial Palace in Tokyo and the Kyoto Imperial Palace. The Android-based version of the application will be available at an early date, the agency said.
The move is in line with a government effort to promote tourism -- with the goal of attracting 40 million visitors to Japan in 2020, when the country hosts the Tokyo Olympics and Paralympics.
Read also: Exploring Japan's rising dragon
The agency began developing the app in May last year with a 10 million yen ($88,000) budget to cope with the increase in the number of foreign visitors from diverse origins, meaning the use of English-only audio guidance devices for rent had become insufficient.
Facilities available in the guidance service include the palace, the Nijubashi Bridge and the Tenshudai stone walls at the Imperial Palace in Tokyo, as well as Shishin-den, one of the main ceremonial buildings at the Kyoto Imperial Palace.
Join the discussions