Reog Tengger: Mount Bromo's must-see attraction
News Desk

The Jakarta Post
Jakarta |

Tue, May 16, 2017

| 01:50 pm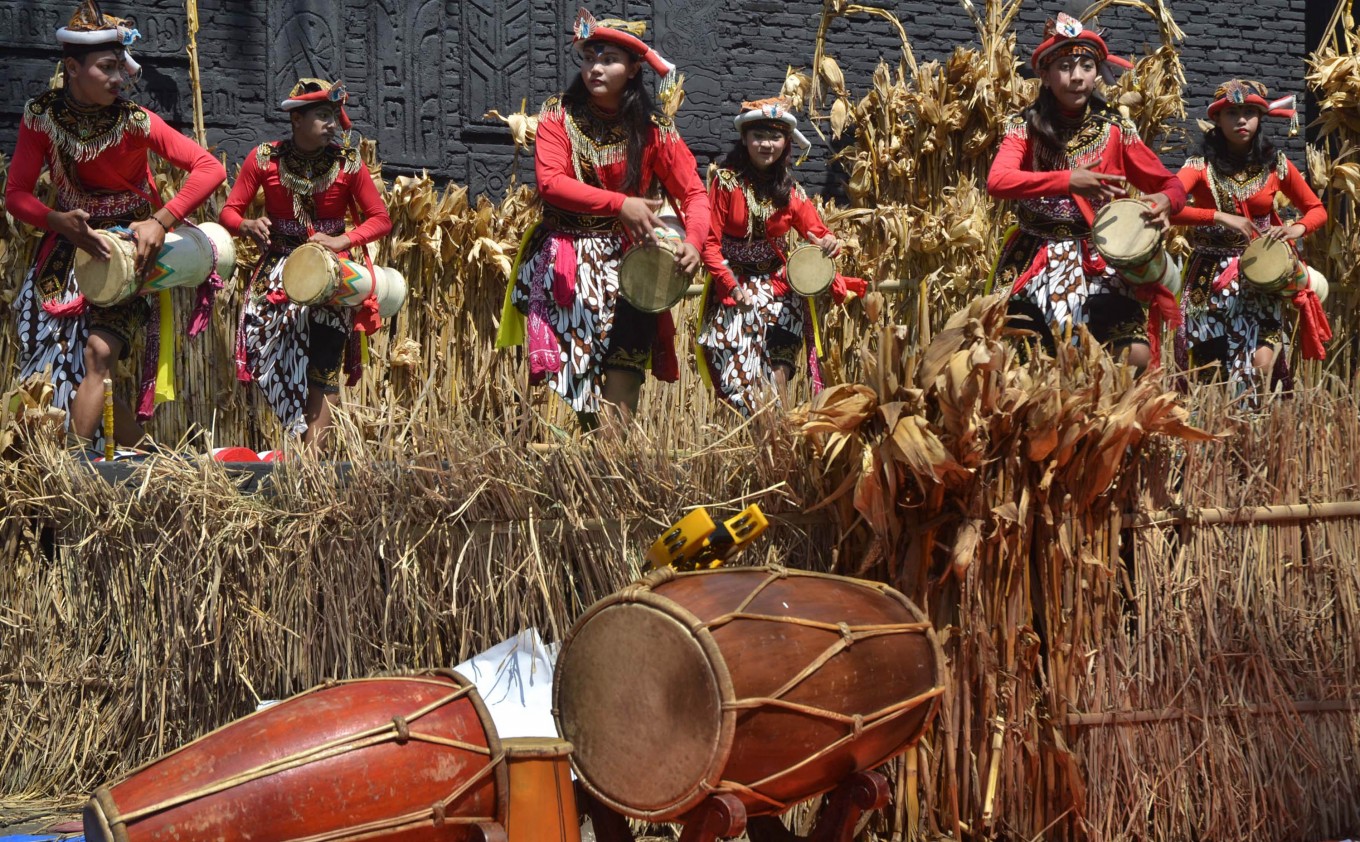 Several students from Tulungagung, East Java, take part in a kendang reog performance. (The Jakarta Post/Aman Rochman)
Most people go to Mount Bromo to watch the sunrise or climb the Bromo crater, but here is a lesser-known activity that you should not miss while in Bromo: watching the Reog Tengger performance.
Reog Tengger is a traditional dance that is similar to Reog Ponorogo and has been passed down from generation to generation by the Tengger tribe in Sukapura district. There was a period in the past when the dance was not performed but it was brought back to the public eye in 2000.
Read also: Edelweiss park: Safeguarding Tengger nature and tradition
From 2011 to 2012, the Tourism Awareness Group (Darwis) was formed in Jetak village. Now, each village has their own community that performs not only Reog but other traditional dances.
Elementary school students, such as those in Jetak village, are taught the Reog Tengger dance once a week on weekends.
Today, the dance is performed for almost any occasion, such as khitanan (circumcision ceremony) and the upcoming Kasada traditional ceremony this July.
Read also: Mount Bromo: offerings amid eruption
Prior to performing the dance, dancers present ubo rampe (food offerings) as an expression of gratitude to God.
During the performance, a shaman invites spirits to possess the dancers. It is believed the dancers gain supernatural abilities and strength that enables them to carry a Reog mask weighing almost 30 kilograms using their teeth. (asw)
Topics :

Join the discussions