Celebrity cake brand joins Tourism Ministry's co-branding partnership
Jakarta |

Thu, August 10, 2017

| 04:01 pm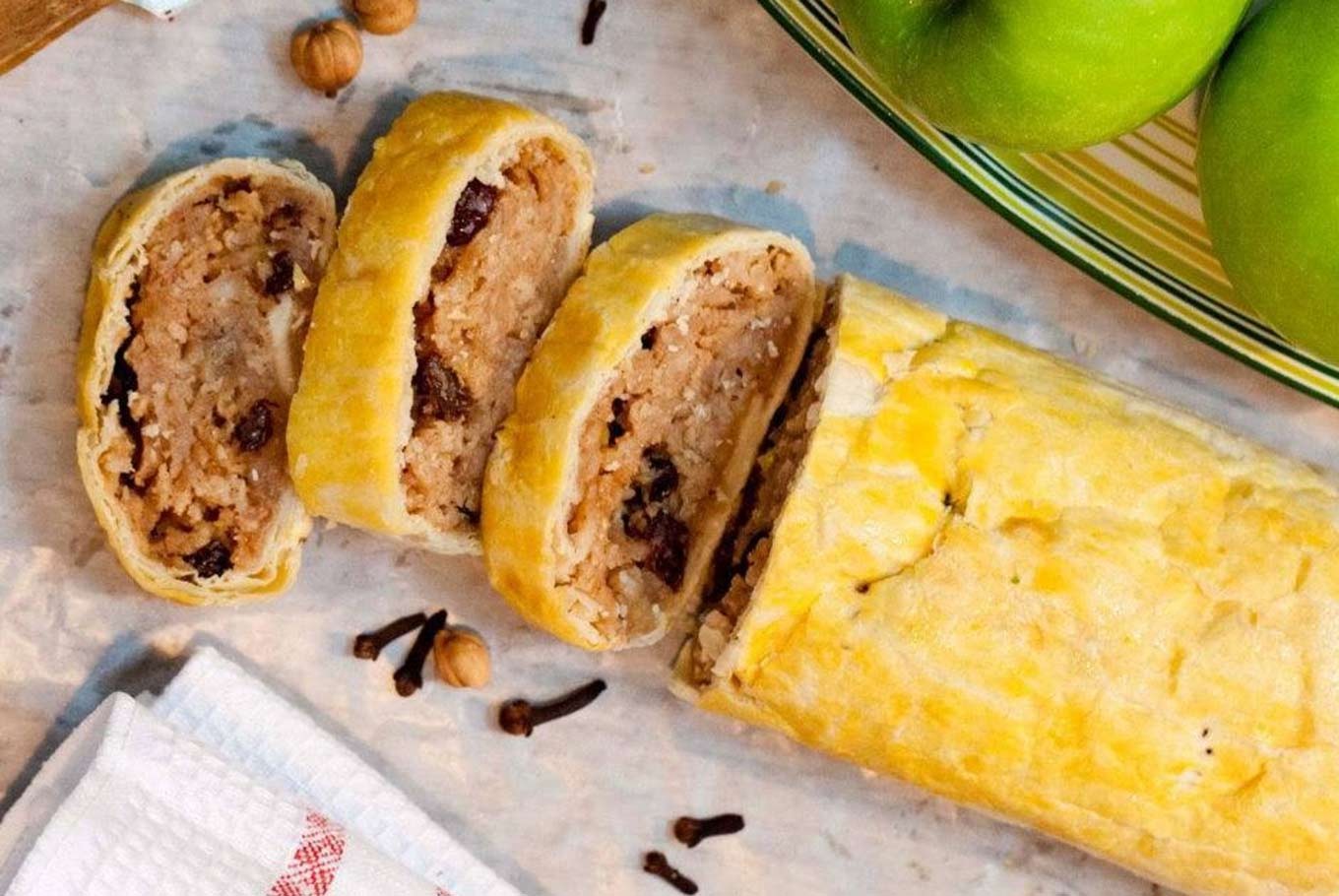 Malang Strudel by celebrity couple Shireen Sungkar and Teuku Wisnu. (Instagram.com/strudelmalang)
Malang Strudel is the latest brand that has agreed to collaborate with the Tourism Ministry in a co-branding partnership of printing the Wonderful Indonesia tourism brand on the company's products.
"It should be the government's job to make local products become widely known; it's our responsibility to promote local food through tourism," said the ministry's Archipelago Marketing Development deputy Esthy Reko Astuti.
"Apart from chips, it's compulsory for tourists who visit Malang to bring home Malang Strudel," she added.
Read also: COMMENTARY: Forecasting the future of local celebrities' cake shops
Strudel is basically a dessert of layered pastry originated from Austria, which is popularly known as apfelstrudel or apple strudel.
"The idea of this business happened when [celebrities] Shireen [Sungkar] and [Teuku] Wisnu traveled to Europe; both of them love strudel and decided to bring the pastry home as a gift for their families in Indonesia. Wisnu who had been going back and forth to Malang soon got the idea to create strudel from Malang," said Malang Strudel CEO Donny Kris.
Established on Dec. 20, 2014, the brand now has seven flavors to choose from: apple, cheese, chocolate banana, strawberry, pineapple, orange and mixed fruits). Priced at Rp 45,000 (US$3.37), it can only be bought in Malang, East Java.
So far 20 brands have agreed to sign up for the ministry's co-branding agreement, namely JJ Royal,Martha Tilaar, Polygon, Sahid Group, Tiket.com, Alleira Batik and Gaia, Sunpride, Sarinah, Rumah Zakat, Sido Muncul, Sekar Group, Krisna Oleh-oleh, Secret Garden , Achilles, Sababay Wine, Bon Gout, Batik Trusmi, Dapur Solo, Malang Strudel and Garuda Food. (kes)
Topics :

Join the discussions