Lake Toba Charm Carnival 2017 features 2,227 performers
Jakarta |

Sun, September 10, 2017

| 03:07 pm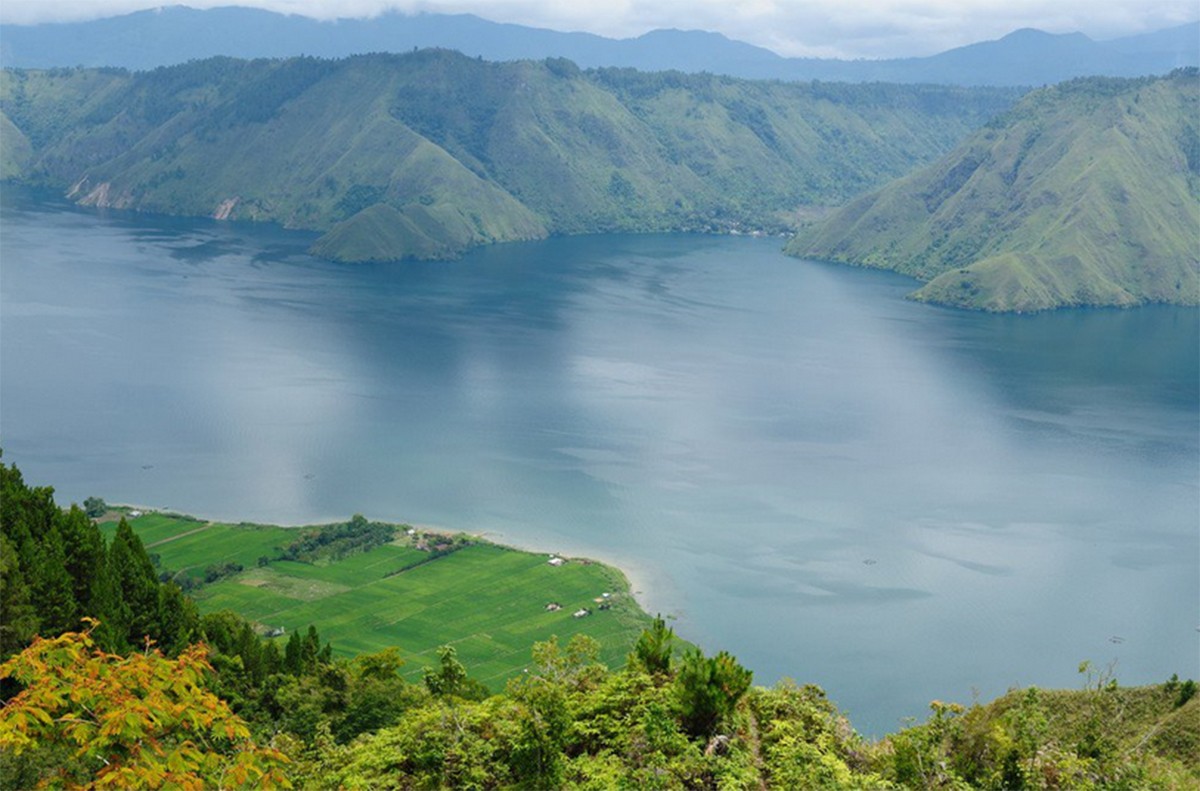 The picturesque Lake Toba, as seen from Samosir Island in North Sumatra. (Shutterstock/.)
Up to 2,227 people reportedly took part in Lake Toba Charm Carnival 2017 that is currently ongoing on Sunday in Balige, Toba Samosir regency.
These participants consist of community members, artists and representatives of eight regencies in Lake Toba. They are all dressed up in red, black and white traditional costumes with ulos and sortali headband.
"From Dairi, Karo, Simalungun and Samosir, to North Tapanuli, Humbang Hasundutan, Toba Samosir and Pakpak Bharat regencies, all are taking part [in the carnival]. There are 55 delegations who participate as well, each of them consists of at least 30 to 200 people," said Toba Samosir Tourism and Culture Agency head, Ultri Sonlahir Simangunsong.
The carnival parades 41 decorated cars, 11 decorated rickshaws, 200 manghunti tandok (a woven sack filled with rice that is put on the top of a woman's head) and trumpet players.
"There will be a multiethnic parade from eight regencies around Lake Toba as well as from Nias, Javanese, Malay, Indian and Chinese ethnicities," Ultri added.
The event also hosts Culinary Exhibitions held at Tugu DI Panjaitan and Sisingamaraja XII Balige.
The 2.7-kilometer long carnival started from Soposurung and ends at Sumut Balige Bank. The event runs from 1 p.m. to 9:30 p.m. (kes)
Topics :

Join the discussions