Azerbaijan hosts a cultural festival of Indonesia
Jakarta |

Thu, September 14, 2017

| 04:08 pm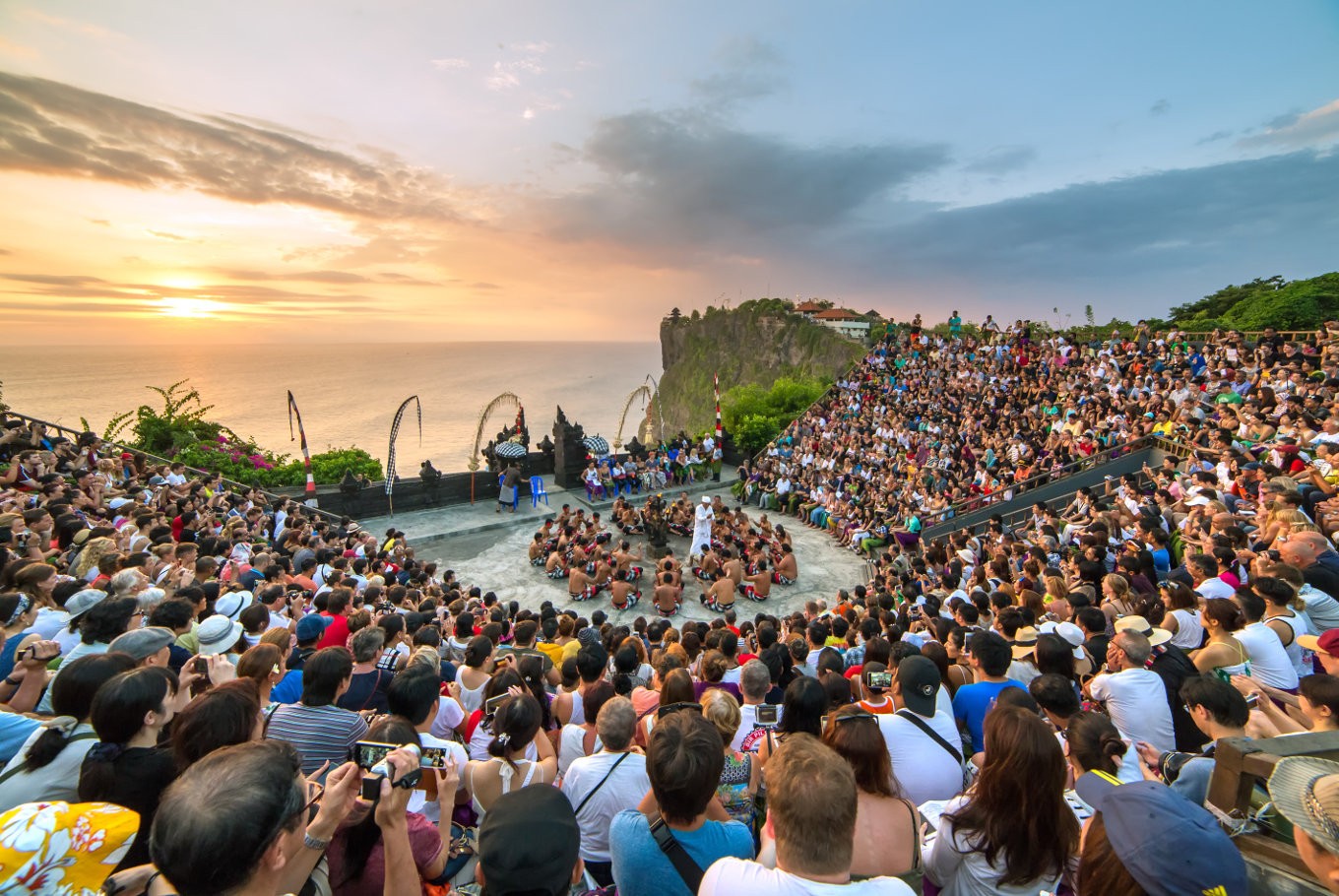 Tourists watch traditional Balinese Kecak Dance at Uluwatu Temple on Bali, Indonesia. (shutterstock.com/Alexander Mazurkevich/File)
Baku, the capital city of Azerbaijan, recently hosted the 2nd Indonesian Cultural Festival (ICF) from Sept. 9 to 11 at the Heydar Aliyev Sarayi building.
The event, which showcased Indonesian products including travel photos by Dissy Ekapramudita, reportedly attracted visitors from Azerbaijan as well as other countries, such as Turkey, Bahrain, Qatar, Pakistan and Malaysia.
The country's cultural and tourism ministry Albufas Garayef also paid a visit to ICF alongside Indonesian Ambassador to Azerbaijan, Husnan Bey Fananie, marveling at East Nusa Tenggeara tenun fabric, Batikita batik boutique and Lahat regency exhibition booths.
After touring the exhibition area, the guests were then treated to music, dance and pencak silat martial art performances. Among the performers were Dwiki Darmawan, maestro Kendang Ade Rudyana, Belantara Budaya Nusantara Foundation who performed Merak Angelo dance, a team from the Youth and Sports Ministry who performed pencak silat, a team from Lahat regency who performed Sanggan Sirih dance and students of Azerbaijan Language University who performed Sobrak and Piring dances.
Read also: Experiencing the beauty of the Balkans in Bulgaria
During his speech, Husnan said the festival marked the 25th anniversary of diplomatic relations between Indonesia and Azerbaijan. "This is also a form of our supportive act towards refugees in Nagorno – Karabakh conflict zone," added Husnan.
Education and Culture Ministry's cultural diplomacy and heritage director Najamuddin Ramli said plans are in store to build Indonesian Cultural House in Azerbaijan.
"The Indonesian Cultural House can become a platform for cultural diplomacy and help promote Indonesia. We can use it to hold Islamic festivals regularly, promote tourist destinations and Indonesian products," said Najamuddin. (kes)

Join the discussions