Temajuk in West Kalimantan boasts unplug destination with breathtaking natural wonders
Jakarta |

Thu, November 9, 2017

| 02:02 pm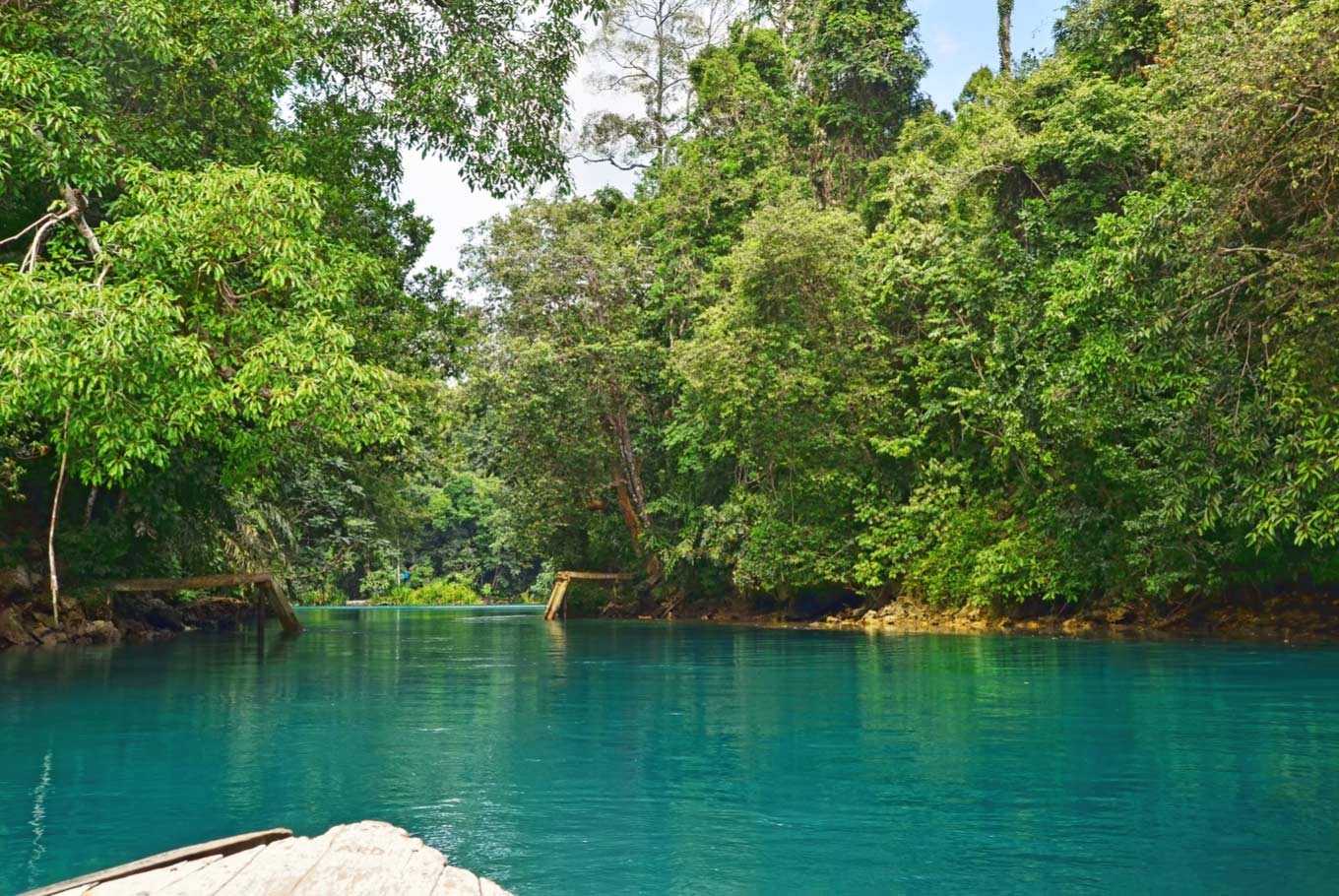 Typical thick vegetation in Kalimantan. (Shutterstock/File)
Temajuk Village in the northern tip of West Kalimantan only has electricity for six hours a day with no internet connection and limited number of spots with cell phone signal.
But in terms of tourism, it has been known by the people of West Kalimantan as "a piece of heaven on the tail of Kalimantan."
From hills to beaches, underwater beauty and even mangrove plantation, the village is home to many spectacular natural attractions.
"I have faith that Temajuk will someday become the world's best destination," said Sambas Regent Atbah Romin Suhaili.
Among the activities that tourists can expect to do at the place are sunset viewing at the dock in Camar Bulan hamlet, visiting the longest turtle nesting center in Indonesia that stretches up to 63 kilometers from the 90 km-long Temajuk coastline, and seeing the locals harvesting jellyfish.
Read also: Forget Machu Picchu: Seven newly accessible wonders of the world
In terms of access, the Public Works and Public Housing (PUPR) Ministry together with state-owned enterprise (BUMN) contractor and the Indonesian Military's Engineering Directorate (TNI Zeni) have begun the construction of a parallel road along the border area between Malaysia. The road goes from North Kalimantan to Temajuk and West Kalimantan for 1,900 kilometers.
Additionally, Malaysia is also building Jl. Van Borneo in the border area that stretches from Melano Bay to Sabah.
As for entertainment, the village is currently holding Paloh Coast Festival from Nov. 5 to 11 featuring dangdut singer Nita Thalia. The festival has so far attracted 15,000 people to come to Temajuk.
Although there aren't any hotel or resort yet in Temajuk, the village has 60 homestays. Among the owners are Atong, Asong and Akong.
"The initial idea was to find other source of income outside fishing and farming. Since Temajuk is naturally beautiful, I then decided to create a homestay," said Atong.
All the homestays at the village are said to be eco-friendly. Since electricity is limited in this place the houses maximize the use of natural light. Atong is said to use wood from Temajuk to build the houses.
"I don't have any television [inside the homestay] so visitors will interact [with each other] and experience the beauty of Temajuk," Atong added.
However, Atong hoped that internet and phone networks would soon be available in the village, "To accommodate millennial travelers who like to take a selfie and post their holiday photos on social media," he added. (kes)
Topics :

Join the discussions