Ternate launches Enjoy Ternate tourism brand
Jakarta |

Mon, December 4, 2017

| 04:02 pm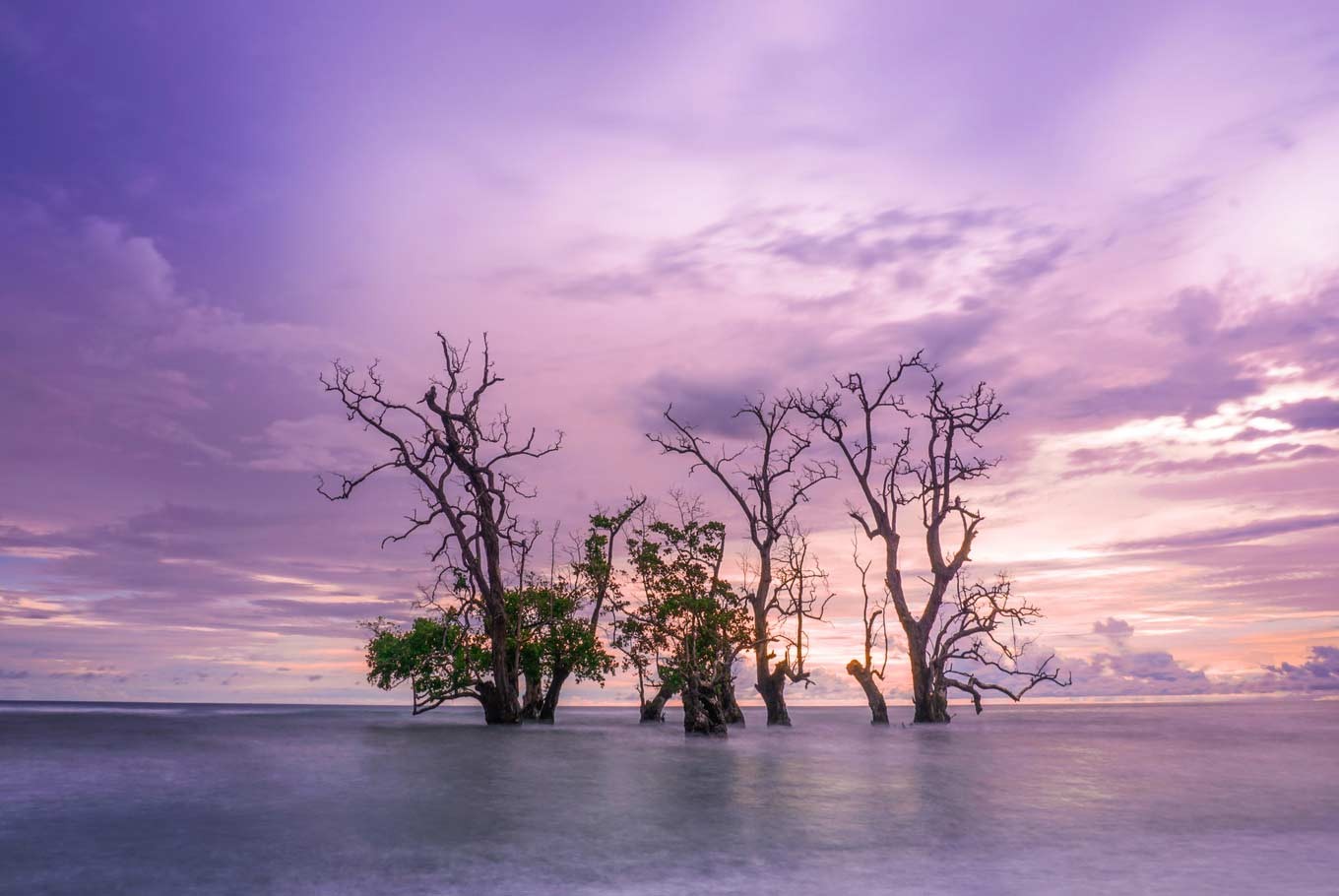 Sunset at Kastela beach, Ternate. (Shutterstock/File)
At the opening ceremony of Kora-Kora Festival on Dec. 2, Ternate launched its new tourism brand called Enjoy Ternate.
"We don't have natural resources or natural gas that we can utilize, but we have resources for tourism that can support the people's economy," said Ternate Mayor Burhan Abdurrahman.
"That's why we are launching Enjoy Ternate, to increase the number of tourist visits, boost local economy and achieve the government's target of 20 million tourists," he added.
Ternate has several ancient castles such as Oranje Castle from the Dutch colonization era that was built by Cornelis Matclief de Jonge and established on May 26, 1607.
The castle is located at the town center on Jl. Hasan Boesoeri. Four decades ago the castle was one of the busiest locations on Ternate island because it was used as the main camp of VOC in Dutch East Indies.
Another castle is called Tolukko Castle, which offers a panoramic view of Tidore island with Mount Gamalama in the background. In 1540, a Portuguese commander named Francisco Serao built this castle and it was later used by the Portuguese to dominate the spices from other European countries. In 1610 the castle was taken by the Dutch and went under renovation by Pieter Both.
Mount Gamalama itself is the landmark of Ternate that is located in the ring of fire area.
Mount Gamalama is a stratovolcano with an altitude of 1,715 meters above sea level. On the foot of this mountain is Batu Angus tourist attraction, which from the slope visitors can see a view of clove plantation.
On the top of Mount Gamalama, there's the sacred Abdas Water Springs. The water is said to have healing power than can cure various diseases.
Enjoy Ternate will offer tour packages to Mount Gamalama as well as other places such as Sulamadaha Beach that is the home to turtles and colorful coral reefs; Nukila Park that boasts unique shipwrecks as one of the attractions, Falajawa Beach, Hiri Island, Tanjung Rum and Kalamata waters. (kes)

Join the discussions