Singapore acts to ease angst of highly competitive school system
Singapore |

Fri, March 30, 2018

| 06:07 am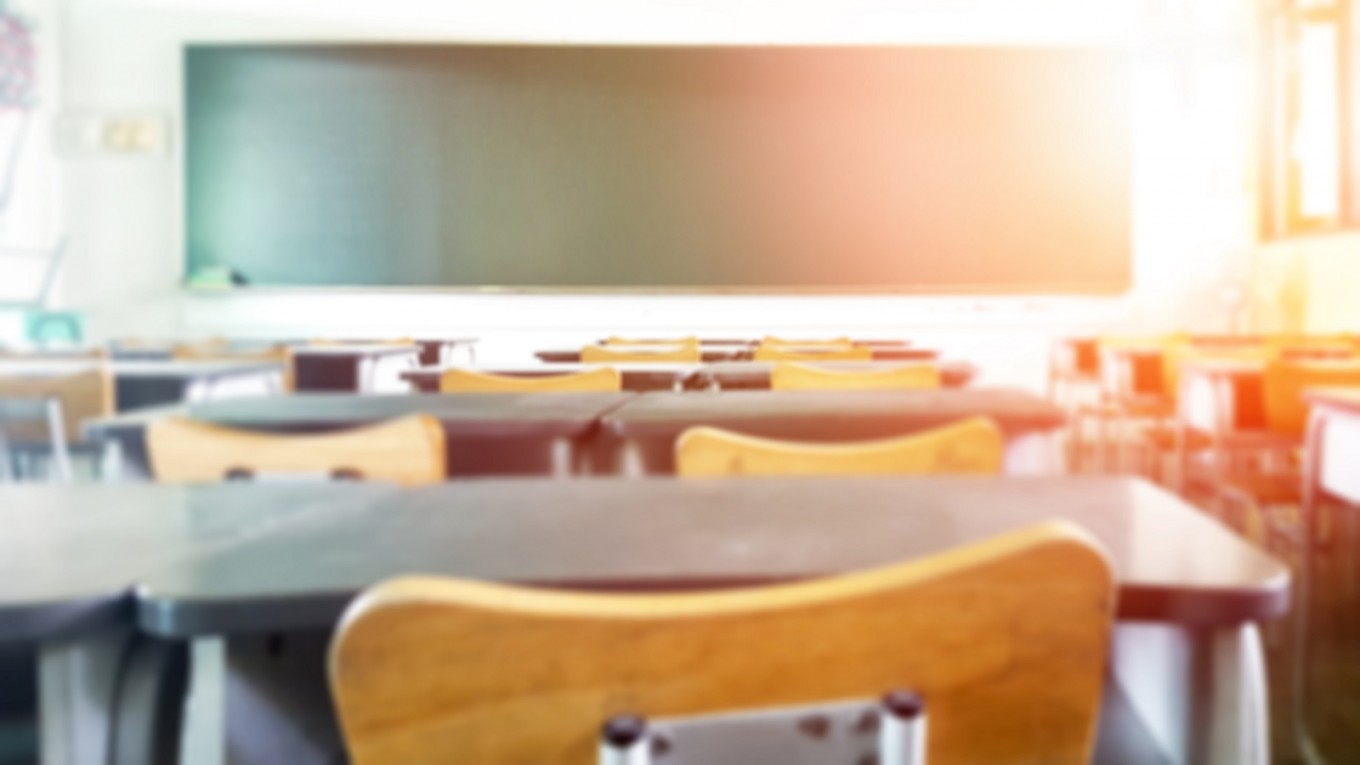 Singapore students are at the top of global rankings based on standardized tests. But for many Singapore kids, school life can be grueling as they prepare for an exam in the sixth grade with a big influence on their futures. (Shutterstock/BlurryMe)
Singapore students are at the top of global rankings based on standardized tests. But for many Singapore kids, school life can be grueling as they prepare for an exam in the sixth grade with a big influence on their futures.
So the wealthy Southeast Asian city-state, which has won international accolades for its education system, has been trying in recent years to reduce the stress and anxieties created by its exam-oriented and highly competitive school system.
With changes aimed at making school life more nurturing and less stifling for kids, the Ministry of Education scrapped exams for the first and second year of primary school.
By the fourth year, however, the pressure intensifies. That year students take an exam that helps determine the combination and level of subjects that a student studies for two years before taking the all-important Primary School Leaving Exam in sixth grade, when they are about 12 years old.
The wholesale streaming of students at the upper primary level was abolished a few year ago because it was seen as stigmatizing and demoralizing for students. It was replaced by a "Subject Based Banding" that enables students to study subjects they are weaker in at a slower pace, while continuing at the normal pace in other subjects, based on their results in the grade four exams.
Some of the changes are more subtle.
At Greendale Primary School in northeastern Singapore, students are divided into classes for the academically stronger and weaker pupils based on exam results. The purpose of such segregation is to enable the school to design classes to stretch the potential of brighter students while providing extra coaching and encouragement for weaker students.
The classes are given names such as Empathy, Aspiration and Bravery so as not to emphasize the academic differences of students.
"We change the names of classes every year," said one teacher. "The teachers know (which classes are for what group of students), but the parents and students do now know officially."
Many students begin preparing for the PSLE exam early by taking a punishing schedule of extra classes, since the exam determines whether they get into their desired secondary school, the length of time they spend in secondary school and the subjects they can take, which in turn influence their chances of going onto university.
With so much riding on the results, many children end up spending most of their life in primary school preparing for the PSLE exam, which tests students' ability in English, maths, science and their native language, such as Mandarin or Malay.
"It's a pressure cooker. Sometimes I pity the students," said Angeline Teo, the director of True Learning Center, a for-profit company which runs private classes for the kids of parents looking to give their children an edge.
Despite the changes, the pressure remains and seems to even be "getting worse," Teo said. Most primary school kids attend extra classes because "it's so competitive in Singapore," and the PSLE exam standards keep rising despite greater focus on applied learning rather than rote-learning.
By the time students enter the sixth grade of primary school, exam fever hits a frenzied pitch. By mid-year, the curriculum for the entire year will have been taught, and teachers spend the remaining months helping students review everything they are expected to know and trying to solve practice exam questions.
Yuji Boo, 13, who took the PSLE exam last year, is now studying at Hwa Chong Institution, one of the most prestigious schools in Singapore. Entry into such schools is fiercely competitive and requires a high score in the PSLE.
To get into that school, Yuji, who aspires to be a scientist, spent all day Saturday studying.
He attended classes in subjects such as math and science from 9.30 a.m. to 2 p.m. at Teo's private cram school, and then took a bus to another tuition center downtown for Chinese language class from 4 p.m. to 7 p.m.
Yuji cut back on computer games, spending not more than an hour a day playing them, and hardly watched television when he started to prepare for the PSLE while in the fifth grade of primary school.
This March in parliament, during debate on the Education Ministry budget, some legislators again voiced concern about the PSLE exam.
"One sacred cow is of course the PSLE, a practice we have inherited for decades. I have many times in this House shared on how we need to remove this structural thorn in the flesh of the system," said legislator Denise Phua.
"There are highly respected education systems globally which do not sort students at the age of 12," she said.
Read also: Rihanna vows to 'never stop' fight to put children back in school
However, Education Minister Ng Chee Meng asserted the necessity of maintaining the PSLE. "We do not think removing the PSLE is the way to go," he said, adding that it is "a useful checkpoint at the end of primary school to help us determine where each child's academic strengths lie."
"We took steps to reduce the competitive pressure in our system," he said, adding that "it will take time for the effects to be felt on the ground."
More changes are in the offing, including plans for a new scoring system from 2021 that will measure how well a student has learnt and not how he has fared compared to his peers.
Topics :
Join the discussions