Should we blame cash transfer?
Ma'rifatul Amalia

Researcher at the Institute for Development of Economics and Finance (Indef)
Jakarta |

Fri, February 3, 2017

| 04:08 pm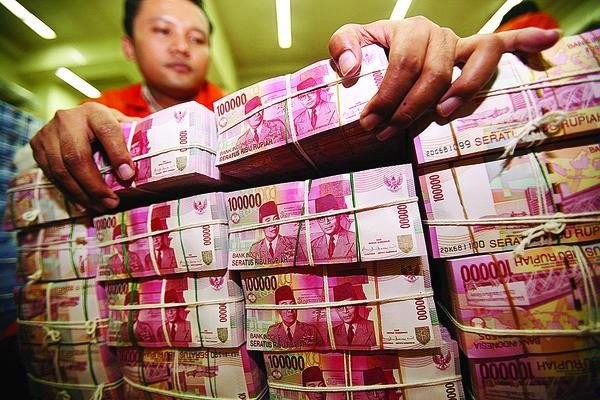 An officer arranges a stack of cash at a Bank Indonesia cash center in Jakarta. (Kompas /Lasti Kurnia)
Hilary Hoynes, along with Diane Whitmore Schanzenbach, in their research entitled "Consumption Responses to In-Kind Transfers: Evidence from the Introduction of the Food Stamp Program" convinces us that for infra-marginal people, "food stamp benefits increase food consumption by a similar amount to an equivalent cash transfer".
Roughly speaking, we can say that cash transfers, or in Indonesian Bantuan Langsung Tunai (BLT), could be as good as an inkind transfer.
However, there are some issues that make cash transfers unpopular with certain people.
Watch the errors. The first priority with poverty alleviation is gathering accurate data on how many actual poor people there are in a particular region.
There are two common mistakes when implementing any poverty reduction policy, namely exclusion errors and inclusion errors. An inclusion error means giving benefits to people who are not supposed to receive them.
On the other hand, an exclusion error is when policies do not include people who are supposed to receive the benefit. These two errors are important because we always want governments to conduct the right policy to address the right people.
The effect of cash transfers on people's behavior. Some people think that giving something like "free money" can cause people to become lazier and reduce their efforts to work. Even though this proposition might be true, it also could be false. We can look at it from another perspective: Do people want to be in poverty forever? Although they can get free money by "being poor", we can also believe that people want to have a better life, no one wants to be poor for their whole lifetime.
Thus, cash transfers will not always distort people's efforts to work. However, this distortion might also happen if we believe that people are "lazy" by nature and if people believe that they have to minimize their efforts to maximize their utility. So if they can get money without working, why should they work?
Cash transfers and government budget. This could be good consideration as to whether it is possible or not to implement a cash transfer policy.
Let's say for the Jakarta area, which had 384,000 poor people (March 2016, the Central Statistics Agency), we would like to give each poor person Rp 5 million in cash per year; thus we would need around Rp 2 billion per year.
Therefore, the government should consider whether this Rp 2 billion should be "thrown" freely at poor people or used for education, healthcare, infrastructure and other facilities.
This kind of consideration depends on the priority of each government period.
One thing that I would like to point out is since we have budget constraints, we have to make sure every policy implemented is effective in solving problems in an efficient way.
The effect on migration and income disclosure. Another side effect that could happen in cities or regions in which the government has a cash transfer program for poor people is migration.
However, we can solve this problem with good administration that makes it slightly harder for people to get residence if they have only migrated to receive the cash transfer benefit.
Another thing is that people might tend to lie about their actual conditions. We may think that a cash transfer is an incentive for people to give dishonest answers about their real income. Some people might pretend to be poor so they can benefit from the government program.
The best thing to do to solve this is check other poverty indicators besides income, such as housing, the number of children and elderly living there, and to start thinking about expenditure on basic needs, education and health as other considerations of poverty.
Considering conditional cash transfers. Another form of cash transfer is conditional, which means that the government gives subsidies to poor people through in-kind transfers, such as the Kartu Sehat (healthcare card) for health needs and the Kartu Pintar for education, food and other basic necessities.
Conditional cash transfers could be different from cash transfers in their way of impacting on people's behavior.
Even though, as I previously mentioned, recent research by Hoynes and Schanzenbach shows us there is the same effect from cash transfers and the food stamp program (in-kind transfer), it might not work exactly like this in the Indonesian case.
Let us think about two different types of society. The first one is a society that is able to decide wisely what they want to do regarding their money, while the other one is a society that needs government's guidance to decide what they have to do.
In the first type of society, cash transfers without any conditions might work well because people know that they have to use their money for basic needs, education, housing and health as their priorities.
However, in the second type society, they might think that they can use their money for anything they want, such as cigarettes, vehicles, leisure, paying debts, etc.
Thus, the first step that the government must take is considering this type of behavior to formulate a better policy for each type of society.
In fact, people might argue that cash transfers, or BLT, are not always good and propose inkind transfers instead. However, we may also think that cash transfers may not be so bad.
---------------
We are looking for information, opinions, and in-depth analysis from experts or scholars in a variety of fields. We choose articles based on facts or opinions about general news, as well as quality analysis and commentary about Indonesia or international events. Send your piece to [email protected] For more information click here.
Disclaimer: The opinions expressed in this article are those of the author and do not reflect the official stance of The Jakarta Post.
Join the discussions