EDITORIAL: Piracy of nature
EDITORIAL

The Jakarta Post
Jakarta |

Tue, March 21, 2017

| 08:23 am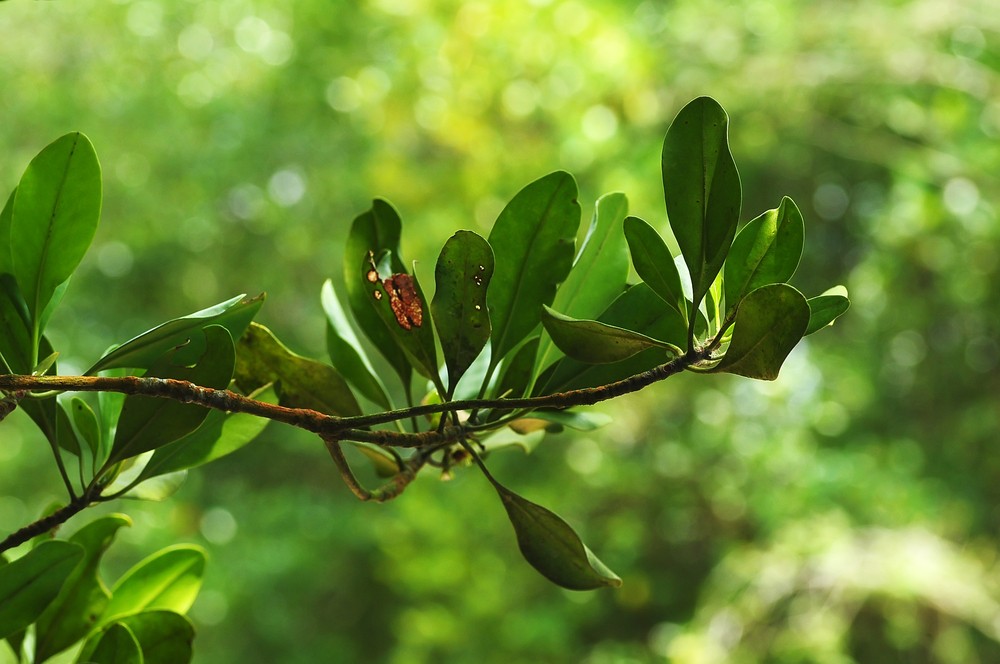 Mangrove leaves. (Shutterstock/File)
Most Indonesians would have never heard of the gold-winged Ornithoptera goliath, the planet's second largest butterfly with a wingspan of up to 23 centimeters, which smugglers reportedly hunt on Papua's Arfak Mountain to meet collectors' demands.
Among the boundless riches of our plant and animal kingdom, divers also come from afar seeking the pygmy seahorse. Also, given the desire to stay forever young, samples of seeds and minerals from our forests, mountains and seas will likely still be the subject of bioprospecting, legally or illegally, more than a decade since a renowned cosmetic manufacturer, following much public outrage, annulled its patents on whitening agents found in our plants.
In anticipation of increasing biopiracy, the Research and Technology and Higher Education Ministry has tightened restrictions for foreign researchers aiming to study the less explored regions, such as Papua and the Maluku Islands.
Indonesia is mighty proud to be a major contributor to the world's biodiversity, but as a party to the Nagoya Protocol, which is meant to ensure "fair and equitable sharing of benefits" of genetic resources, we must also protect access to those resources, no less to ensure benefits for local communities. The latest regulation must therefore be supported by a solid commitment to improve the capacity of our scientists, who often complain about a shortage of research funds.
A lack of local researchers can become a convenient excuse for outside institutions and companies to skirt requirements to include or even name locals in their studies, as scholars from the Indonesian Institute of Sciences (LIPI) have claimed.
Collaboration in science is essential, but the nation needs to continuously boost its bargaining power with advanced countries, international research institutions and multinationals in cosmetics and pharmaceuticals, among others, which hold the financial clout and expertise needed for years of research in the vast archipelago.
In the latest reported incident, the participation of LIPI in a project called "insect-derived anti-infectives from Indonesia" was canceled as LIPI rejected the agreement document from the prospective partner, Germany's Fraunhofer Institute for Molecular Biology and Applied Ecology.
The agreement reportedly said Germany alone could claim inventions resulting from the project, which LIPI said was unfair, while the German embassy has stated that Jakarta and Berlin "are striving to make scientific cooperation as transparent and efficient as possible."
The latest regulation is but one step in Indonesia's effort to resolve its capacity for preventing biopiracy. We remain unclear on how national interest is protected: for instance regarding public health.
After it closed the American Naval Medical Research Unit (NAMRU) laboratory, which had operated here for 40 years and was credited by local researchers for technology transfers — but also accused of stealing bird flu virus samples — the government has yet to clarify whether we have any new partnerships in the event of another epidemic.
At the very least, encouraging many more future scientists and researchers, and committing adequate funds for research is basic, vital work.
Join the discussions