EDITORIAL: Muddling with 5 percent
EDITORIAL

The Jakarta Post
Jakarta |

Wed, February 7, 2018

| 08:13 am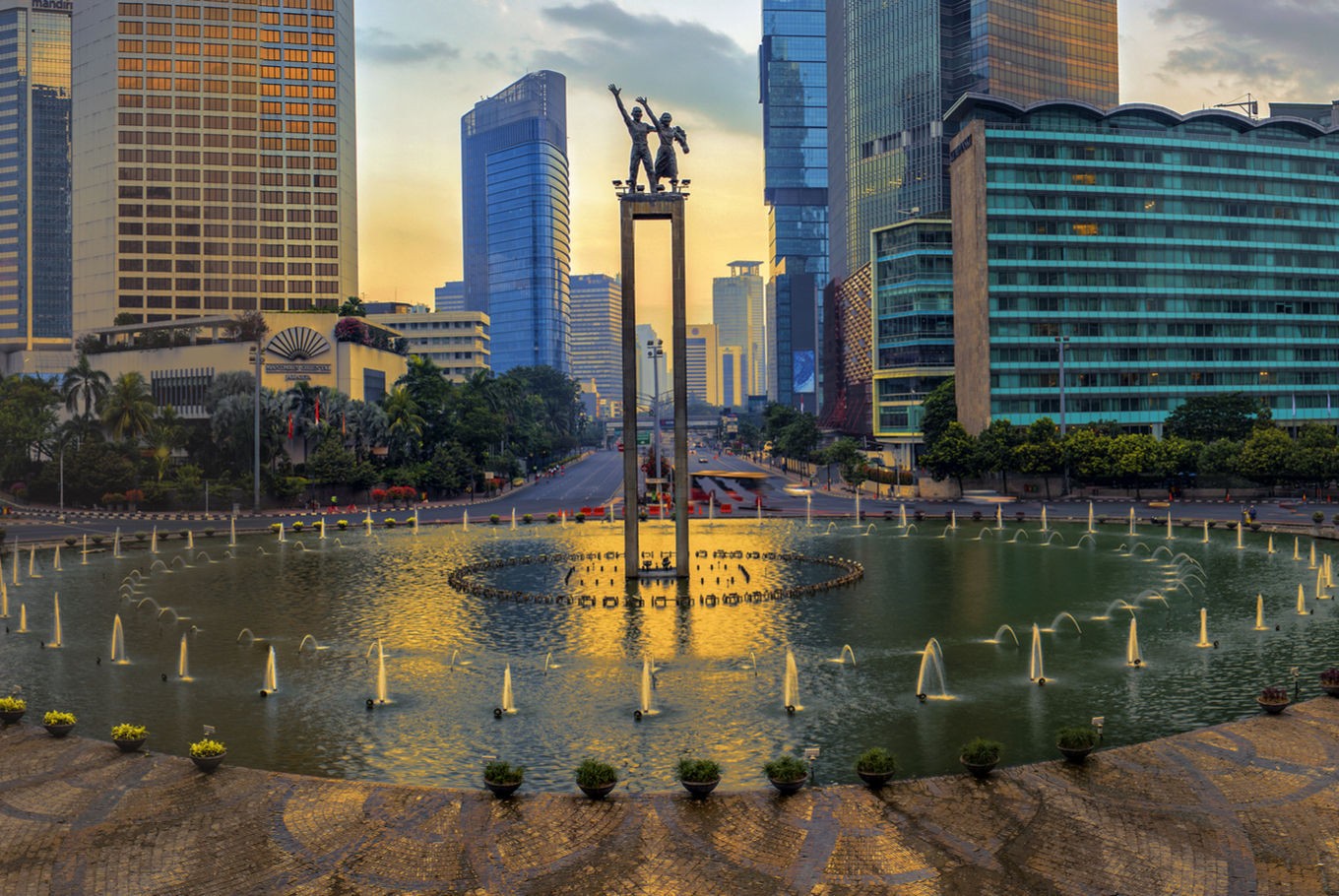 A view of Bundaran Hotel Indonesia, Central Jakarta. (Shutterstock/Andreas H)
After the official announcement on Tuesday that economic growth last year was only 5.07 percent, the signs have become more apparent that Indonesia is falling into a middle-income trap, with the economy already decelerating to an annual average of 5 percent over the past four years from a 6 percent average between 2010 and 2013 on the back of a commodity boom.
Even though the pace of growth is still respectable within the region, let alone globally, the expansion is way below Indonesia's full growth potential of 7 percent, the level set by President Joko "Jokowi" Widodo as his economic growth target by the end of his term in October 2019.
However, most analysts forecast that the economy will grow within a range of 5.2 to 5.4 percent this year and next. State-owned Mandiri Sekuritas financial service company, for example, forecasts the economy will grow 5.3 percent this year, of which 0.20 percentage points will be generated by spending related to the 2018 regional elections and preparations for the 2019 presidential and legislative elections.
Morgan Stanley though shares the government's expectation of a 5.4 percent expansion. Economists at the central bank foresee an economic growth of 5.3 percent, of which 0.30 percentage points will be generated by "political spending" during the simultaneous regional elections in June.
Yet rather discouraging is that the growth of the manufacturing and agricultural sectors, which together account for 33.50 percent of gross domestic product, is estimated to remain flat at 4.60 and 3.8 percent, respectively. This is bad news for job creation because these two sectors are the most labor-intensive segments of the economy.
There are several other factors that will most likely make the economy continue to muddle through an annual growth of 5 percent, as against 6 to 7 percent before 1997.
The first risk is related to the five-year political cycle, with the presidential and legislative elections being held in April 2019 as the government will soon enter "automatic pilot" mode, during which major reforms will not likely take place because of political pressure from special-interest and populist appeals to voters that often put nationalist campaigning front and center.
The risk is a lack of clear planning for the long term and investment in things such as skills development that don't generate visible returns in the short term. In fact, such lack of forward planning has contributed to the slowdown in investment in the mining and manufacturing industries and weakening discipline in reducing the economy's dependence on fossil fuels.
Development economists, notably those of the World Bank and the Asian Development Bank, have suggested that Indonesia (now with $4,000 per capita income) should be able to rise from the middle-income level that it achieved in the 1990s to become a high-income level income country (income more than $11,000) only with a sustained high growth, job creation and reduced inequality. But to foster productivity-driven growth we need to close the infrastructure and skills gaps.
Join the discussions