EDITORIAL: Don't let the worst win
EDITORIAL

The Jakarta Post
Jakarta |

Thu, February 15, 2018

| 08:16 am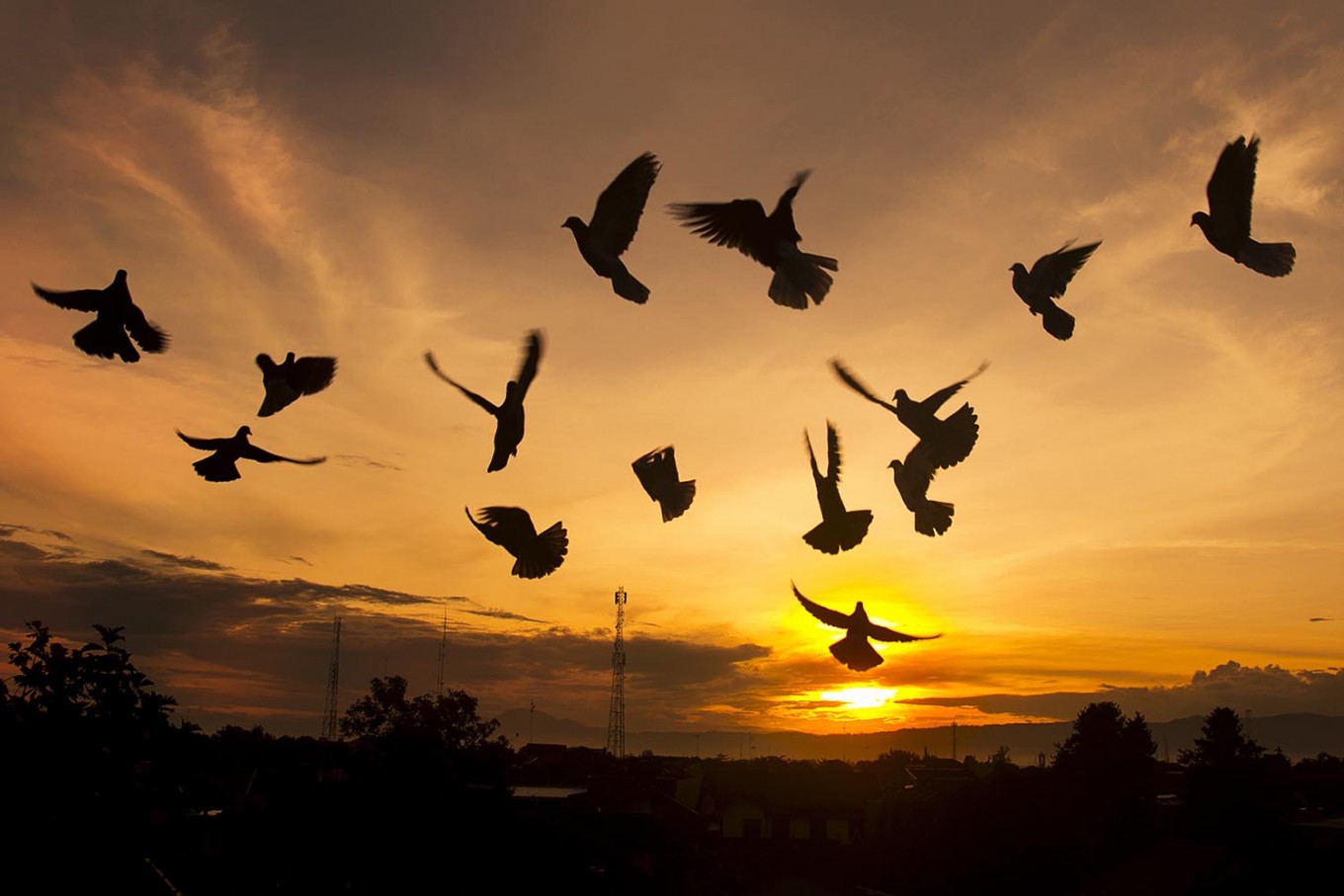 Pigeons take flight as the sun rises in the Pegunungan Seribu area in Yogyakarta on Monday, January. 1. Political tensions are expected to continue with Indonesia to have 171 regional elections in 31 provinces this year. (JP/Tarko Sudiarno)
The four-month campaign season for the upcoming regional elections begins today against the backdrop of last year's acrimonious Jakarta gubernatorial election. There is no doubt that we can move on, but any temptation to reproduce the hateful sectarian rhetoric to win the June races would portend a gloomy outlook for the 2019 national elections and, hence, our claim to be a fully fledged democracy.
Fears abound of a repeat of the use of dirty tricks, such as hate speech against rival candidates because of their faith or ethnicity, ahead of the elections for 171 governors, regents and mayors in June. Although the law has been enforced against those who spread lies and hatred, Indonesia remains a safe haven for such conduct. Hoaxes continue to flood social media in particular, only to be read, liked and shared by an audience with low internet literacy.
It is quite understandable that all parties responsible for improving the quality of democracy in the third round of simultaneous regional elections have taken initiatives to keep the political event free not only from clashes, but also remarks and actions that could engender social division and national disunity.
The Election Supervisory Body (Bawaslu), for example, is calling on religious leaders to avoid sermons that explicitly urge their followers to vote or not to vote for certain candidates. Baswalu member Rahmat Bagja, said the official poll monitor would provide guidelines that would call on preachers to remain neutral.
Major Islamic organizations like Nahdlatul Ulama and Muhammadiyah, and non-Muslim groups such as the Bishops Council of Indonesia and the Communion of Churches in Indonesia, have in fact taken a nonpartisan stand when it comes to elections, but they cannot ban their individual members from supporting or even officially campaigning for certain candidates.
Bawaslu's request is unlikely to make a difference, not just because it is not binding but also because of the entrenched political exploitation of religion. In a country that blurs the separation between faith and state, rampant (mis)use of religion as a bargaining chip among the ruling and opposition forces is a logical consequence.
Vice President Jusuf Kalla admits such politicization of religion is difficult to avoid in the regional elections as the world has started to accept it as a norm. In the elections in America and India, billed as the world's largest democracies, elements of sectarianism have played pivotal roles.
Many would take pride in the largely violence-free Jakarta election, regardless of the hate-mongering campaigns that tarnished the contest to select a leader for all citizens of the capital. But the peaceful and orderly administration of an election can no longer be the sole determination of a quality democracy if goals justify means.
A mature democracy prescribes measurable parameters like achievements and clean track records rather than piety in electing a leader.
As long as candidates and their campaign teams choose the latter over the former, the local elections in June may allow the worst to win and contribute nothing to the much-awaited consolidation of democracy.
Topics :
Join the discussions