Broadening food security
Editorial Board

The Jakarta Post
Jakarta |

Mon, May 28, 2018

| 07:59 am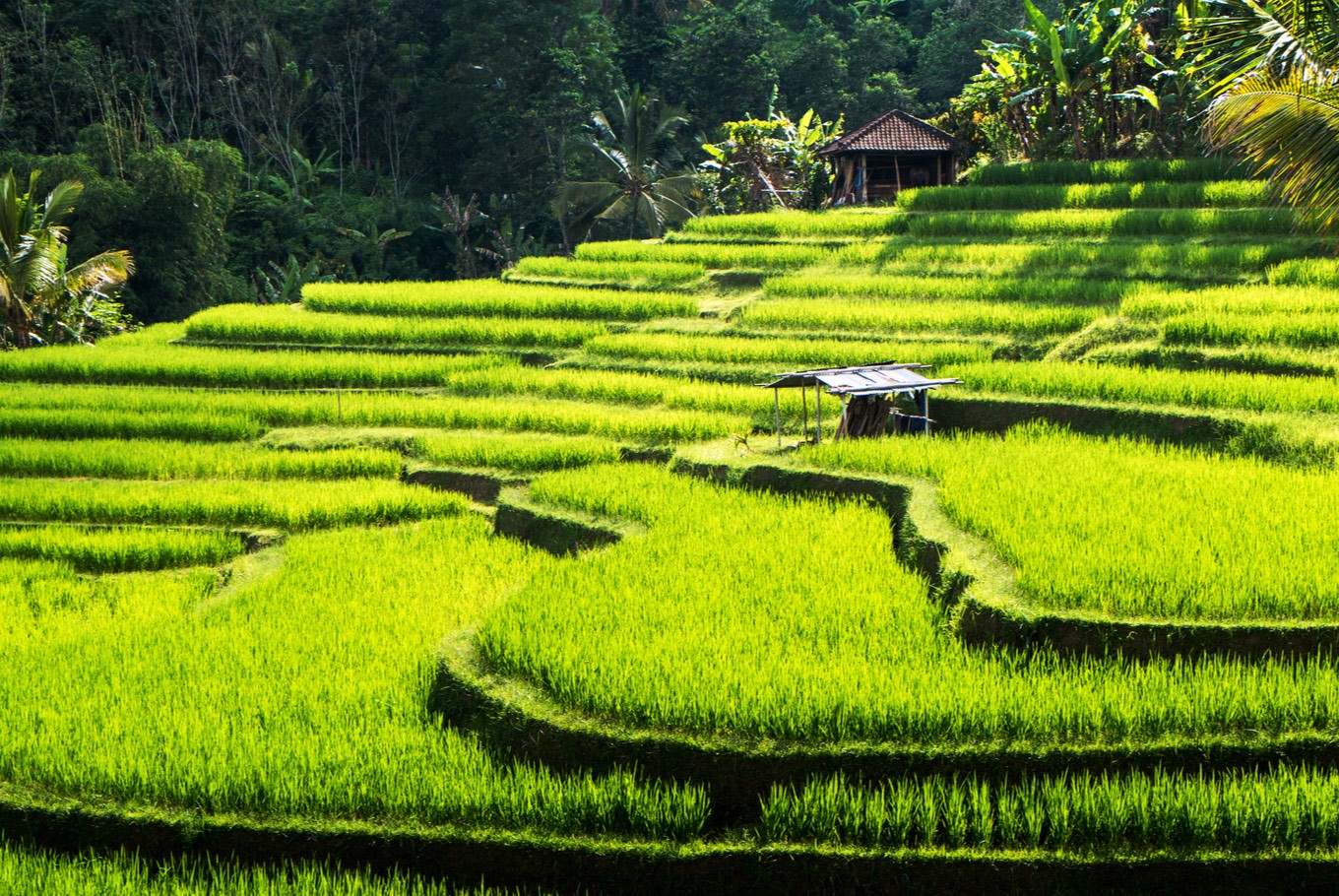 According to the BPS, Indonesia's per capita rice consumption was 140 kilograms in 2013, among the highest in Asia. (Shutterstock/File)
While data has become the primary fuel for the digital economy, the accuracy of our agriculture data, notably on the production and consumption of food commodities, has always stirred up heated debates every time prices rise and commodities must be imported to stabilize prices.
The Supreme Audit Agency (BPK) last week again raised the broad discrepancy in rice production and consumption data at various government institutions. Policywise, the Central Statistics Agency (BPS) is supposed to be the top institution for gathering and analyzing such data through its national census and socioeconomic surveys.
But two other ministries have often been at odds over the rice data. The Agriculture Ministry tends to overestimate domestic rice production to show off its achievements. Meanwhile, the Trade Ministry, which is responsible for securing smooth distribution and maintaining price stability, tends to immediately blame a stock shortage every time prices have increased and to recommend imports.
Food prices indeed weigh more than 45 percent in the consumer price index.
Take, for example, the data on rice consumption. According to the BPS, Indonesia's per capita rice consumption was 140 kilograms in 2013, among the highest in Asia. Unfortunately, this data is still used in making policy.
The guiding principles for the food policy, as stipulated in the 2012 Food Law are: (i) ensuring physical and economic access for the entire population to diverse, safe and nutritious foods; (ii) improving farmers' welfare; (iii) minimizing reliance on imports for core staple foods; and (iv) achieving overall food sovereignty.
Indeed, it is nearly impossible for such a vast archipelagic country with such a huge population to secure full and full-time self-sufficiency in rice. Consumption is steady throughout the year, while rice is produced mostly in Java, where irrigation networks are adequate but where the majority of farmers own less than a hectare of land. Paddy fields outsie Java are mostly rainfed.
The blunt reality, though, is that the growing middleincome urban population in the country, like in other Asian countries, has been undergoing dietary and lifestyle changes toward more protein-rich foods such as fish and meat, as well as fiber-rich fruits and vegetables.
True, as most analysts have forecast, rice will continue to feed the poorest of the poor, and as long as there's overpopulation and poverty, people are going to eat rice. Rice will still be the single most important crop in the country, the key food in diets and a symbol of Asian culture, but it will not be as dominant in coming years. As their income increases, more people will adopt a diversified diet away from rice, partly because of health concerns.
Hence, the concept of food security should be broadened to include other food commodities such as horticulture, oilseeds, fish and meat, and implemented in agricultural development policies. True, the consumption demand for rice as the main staple of the majority of the 260 million-plus population should be fulfilled, mostly by domestic production, because a too-heavy dependence on imports would make the nation highly vulnerable to supply shocks, due to the small number of rice exporters.
Topics :
Join the discussions