Facing Trump's trade war
Editorial Board

The Jakarta Post
Jakarta |

Tue, July 10, 2018

| 08:27 am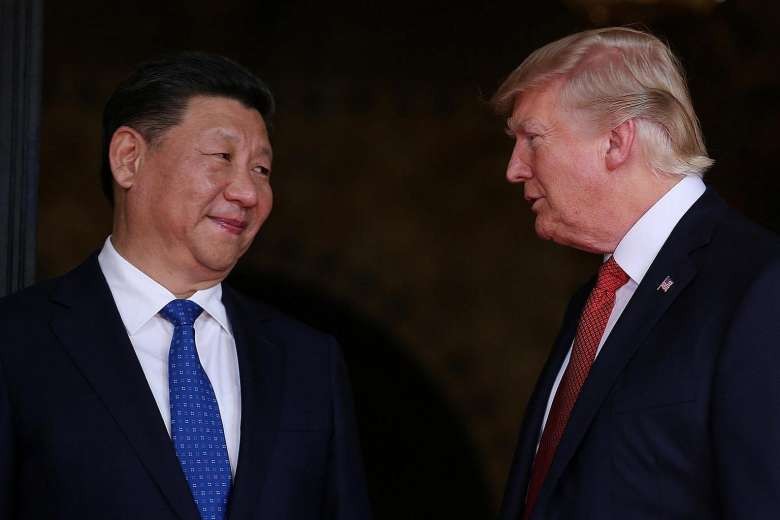 US President Donald Trump welcoming Chinese President Xi Jinping at Mar-a-Lago state in Palm Beach, Florida, US, on April 6, 2017. (Reuters/File photo)
We seemed to belittle United States President Donald Trump's executive order in April last year against 16 countries with which the US had suffered major trade deficits, including Indonesia, which ranked 15th on the list.

Similarly, an unfazed reaction was initially displayed when the European Union announced a ban on palm oil imports from Indonesia, the world's largest palm oil producer. Only later did we realize and sought a path to save the millions of smallholders and workers, as well as the abundant state revenues.

"What we produce are not goods that compete with theirs, not like those from China. [The US] might think the things they import are goods that beat out their own products, but the products from Indonesia are not the same as they produce," Coordinating Economic Minister Darmin Nasution said, reacting to Trump's realization of his "America First" policy last year.

As stated by a senior government adviser, imports from Indonesia accounted for less than 1 percent of total US imports in 2017. The government might forget that any trade tension between major economies, especially the US and China, would send shockwaves across the global economy.

Only very recently did the government realize the serious threats of a trade war initiated by the US and the EU. The danger is so real that President Joko "Jokowi" Widodo now has no choice but to soften Indonesia's position, while at the same time finding alternatives to mitigate the losses.

Amid stagnating economic growth and the weakening rupiah, Jokowi seems to be facing mission impossible, to counter or minimize the impacts on the country's economy. Any trade war would hurt our exports the most, as the sector is labor intensive.

According to the US Trade Representative, the country suffered from a US$13.2 billion trade deficit in 2016. Trump is becoming much more confident in justifying his protectionism and forcing his will against US trading partners, as the policy has proven to help the country's economy.

Indonesia's top-seven exports to the US are knitted apparel, woven apparel, rubber, electrical machinery, footwear, fish and seafood, while the main imports from the US are miscellaneous grains, seeds, fruit, aircraft, space craft, machinery, food waste, animal feed and cotton.

The US is a key market for Indonesian exports. Therefore, Trump's trade war will hurt our exports directly and indirectly, through declining exports to China and our other destinations. Trump has demanded that Indonesia open its market wider for US goods, including politically sensitive agricultural products such as beef.

It is also tempting to know whether Trump is targeting Indonesia in retaliation for our support for Palestine and our opposition to his decision to move the US Embassy to Jerusalem.

The government has no choice but to secure sensible compromises from Trump. Forget old-fashioned trade negotiations. Jokowi should try to see the problems from Trump's point of view and how they would affect the US president's interests, including his domestic politics and business empire.
Join the discussions