Smoking rots young brains
Editorial Board

The Jakarta Post
Jakarta |

Mon, July 23, 2018

| 08:29 am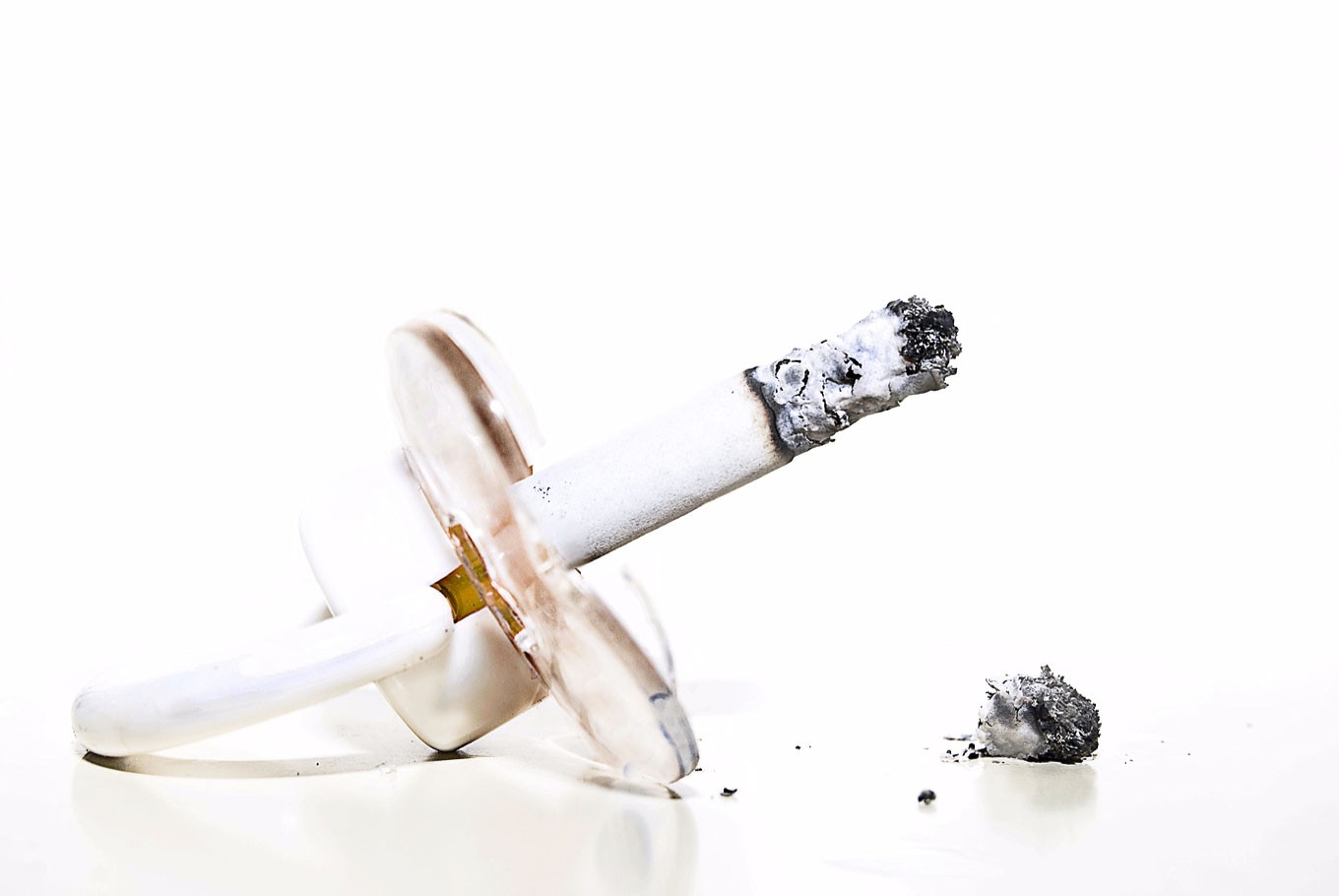 Children exposed to cigarette smoke at home are at increased risk of stunting. (Shutterstock/File)
The adverse impact of nicotine on health is common knowledge. A 21-year study by the University of Indonesia's Social Security Research Center (PKJS-UI) made public in June only confirms it and reminds the government yet again to take radical action.

The research found that tobacco smoking is also a drain on people's finances and more importantly stunts their children physically and intellectually.

While the health hazards do not easily deter people from smoking, serious attention should be focused on how to prevent children from becoming another generation of tobacco smokers. Still, preventing the next generation from becoming addicted to smoking is just as difficult as convincing the adults to stop.

Indonesia is one of the world's largest smoking nations. In 2017, the Health Ministry recorded more than 60 million active smokers in the country. Though most of the smokers were adult males (67 percent), the ministry also discovered an 8.8 percent increase in the number of young smokers aged 10 to 18.

Antitobacco activists argue that low cost is a primary cause of the large number of smokers in Indonesia. Child protection group Lentera Anak Indonesia (LAI) has singled out low prices as the leading factor that tempts many people to begin smoking at a young age. Its research in May and June 2017 in 10 regencies and municipalities showed that cigarettes were so inexpensive that even students from poor families could afford to buy them.

One significant result of the PKJS-UI research is that children exposed to cigarette smoke at home are at increased risk of stunting. It found that children of nonsmoking parents were 1.5 kilograms heavier and 3.4 millimeters taller than those of heavy smokers. The latter also had a 5.5 percent higher probability of stunting.

Tobacco smoking is not the sole trigger of stunting. But, as the PKJS-UI has concluded, exposure to cigarette smoke creates an unhealthy environment that hampers children's growth. It also found that children whose parents are chain smokers tend to have poor academic performances, especially in mathematics, due to inadequate nutrient intake and an unhealthy home environment that is not conducive to their studying.

Antitobacco activists believe that one effective way to discourage people from smoking is to raise cigarette prices by increasing the excise on tobacco by up to 57 percent. The government raised the tobacco excise by only 10 percent this year based on a conviction that increasing taxes would deal a heavy blow to the tobacco industry, which 6 million people rely on for their livelihoods, and over fears that expensive cigarettes could give rise to a black market and slash income tax.

Certainly, no policy can satisfy everybody but to achieve the noble goal of ensuring a healthy environment for future generations, it is high time the government did whatever it takes to protect our children, especially when we are anticipating a demographic bonus in 2025-2035.

As the PKJS-UI found, most smokers would not mind a sharp increase in cigarette prices. So what is the government waiting for?
Topics :
Join the discussions