Building trust in rupiah
Editorial Board

The Jakarta Post
Jakarta |

Thu, August 2, 2018

| 07:57 am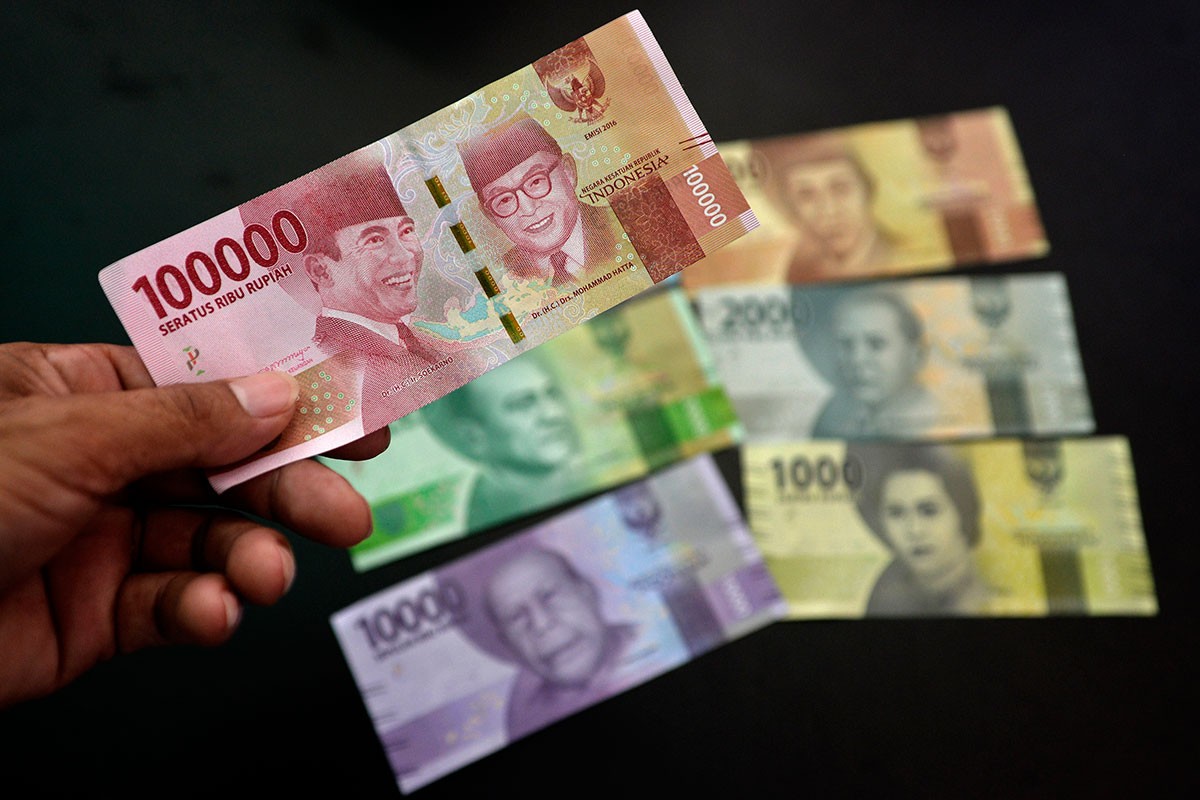 Indonesian rupiah bills. (Antara/Adwit B Pramono/)
President Joko "Jokowi" Widodo urged owners of the country's 40 largest conglomerates last week to increase the supply of United States dollars to the economy to counter the large capital outflows that have followed the US' money tightening policy.

The finance minister and Bank Indonesia (BI) governor have briefed the President, highlighting that Indonesian exporters have repatriated only about 80 to 85 percent of their export earnings, and that only a small portion of these forex earnings tend to be converted into rupiah.

It was pleasing to see that the President did not hint at anything smacking of direct forex control because the country has always held strictly to an open-capital account regime, though the rupiah has thus far lost about 7 percent of its value against the greenback.

True, BI has required exporters to report and bring home their export earnings but this ruling has been designed more as an instrument to keep the central bank apprised of forex flows. Exporters cannot be forced to immediately convert all their forex earnings into rupiah.

Exporters also have a legitimate point in arguing that they need to keep a portion of their forex earnings overseas to pay for imports and foreign debts. Theoretically, companies should not have any problems if they convert their forex earnings into rupiah, as they can buy dollars or other foreign currencies from the forex market at anytime according to their needs.

Hence, if companies are hesitant about converting all their forex earnings into rupiah, the problem should be blamed on the lack of trust in the local currency. Trust in the rupiah is influenced by many factors, notably the country's balance of payments in the short term, and economic fundamentals and policy consistency and predictability in the long term.

The central bank itself has predicted that Indonesia's current account deficit this year may increase to US$25 billion from $17 billion in 2017 because of its trade deficit, which in the first half this year amounted to $1 billion, compared to a surplus of $8 billion a year earlier. In fact, the overall balance of payments (including capital accounts) could continue to worsen, leading to a deficit of $5 to 7 billion this year from a surplus of $12 billion in 2017.

More and more capital has been flowing out of the country as investors seek higher returns overseas, which have increased after the US Federal Reserve implemented its money tightening policy. BI has upped the domestic interest rate differential with the US by raising its benchmark interest rate to 5.25 percent. But interest rates cannot be raised too steeply as costly credits will severely hurt businesses and the economy in general.

Furthermore, increasing interest rates alone cannot strengthen trust in the rupiah. Increasing the supply of forex is also necessary, and the most effective way to do this in the short term is through a more vigorous promotion of exports.

It is no wonder that business leaders called for additional export incentives, the removal of export barriers and policy consistency during their meeting with the President.
Join the discussions