South Tangerang's and Jakarta's Gobang Batik: Gaining fame and going global
Inforial

The Jakarta Post
Jakarta, Indonesia |

Mon, March 13, 2017

| 12:00 am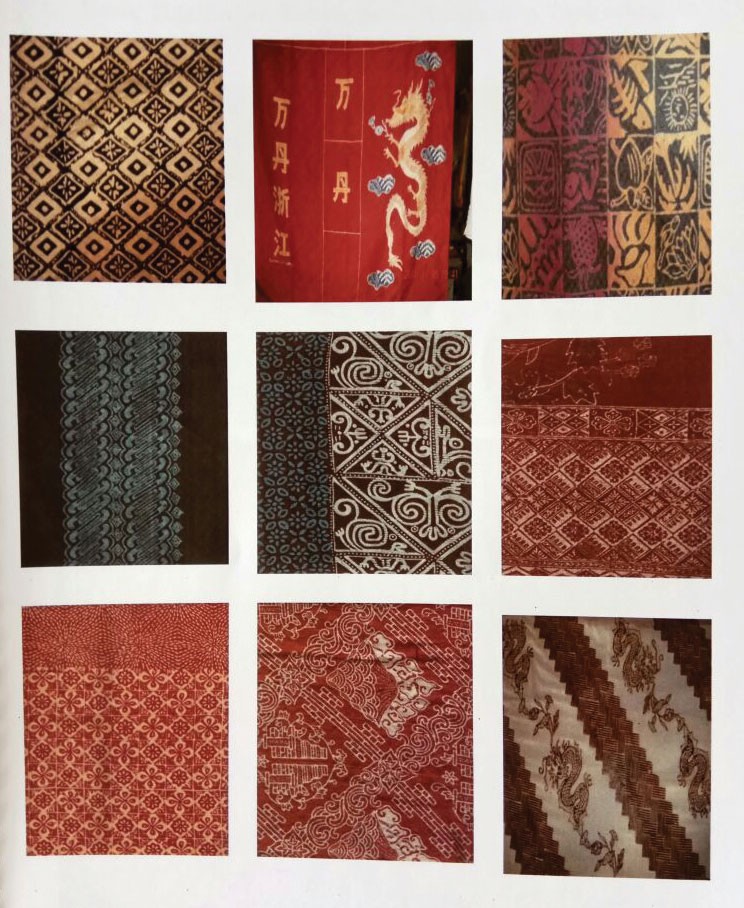 - (-/-)
In the past we have generally been more familiar with the batik styles of Yogyakarta and Pekalongan. Not many know that South Tangerang, a municipality located just southwest of Jakarta, has its unique batik style, which is recent times has been going global. NeltyFariza is the person responsible for popularizing the South Tangerang batik
Micro, Small and Medium Enterprises (MSMEs) are gaining more respect as an indispensable driver of the national economy. Their important role is recognized in the government's Nawacita program on the independence of the economy and domestic strategic sectors. In this global era, the economic independence of local MSMEs is expected to boost the nation's competitiveness.
A major feature of MSMEs is their strong reliance on local strength and potential. This is what Nelty Fariza and Ethy Setiawati, two MSME industry players from South Tangerang and Jakarta, do in their persistent creative efforts to develop the local batik industry. Thanks to their hard work supported by state-owned telcocommunication company PT Telekomunikasi Indonesia (Telkom), batik today is not only associated with Surakarta or Pekalongan.
In Love with South Tangerang's Culture
Nelty's love of local culture encourages her to be involved in the batik industry and to popularize South Tangerang batik. She believes that, with proper promotional campaigns, South Tangerang batik will be able to compete with the batik of other regions. "We are familiar with the batik of Central Java and Yogyakarta. Now is the time for people to get to know South Tangerang batik," Nelty said.
According to Nelty, South Tangerang batik has its own unique styles, such as pesona Krakatau (Krakatau charm), batik benteng(fort batik), batik badakculasatu (one-horned rhino batik) and batik RumahBlandongan. "These patterns are based on the wealth of art and culture of the Banten Province," she explained, adding that all of her batik products are based on South Tangerang and Banten cultures. For example, the rumahblandonganis an iconic traditional house in South Tangerang. The pesona Krakatau motif is based on Mt. Krakatau, an iconic tourism site in Banten Province.
The history of South Tangerang batik began in 2004, when the SekarPurnamamotif was born. SekarPurnamais a motif with uniquely Banten design. More recently, the name SekarPurnamabecame a brand of Nelty's South Tangerang batik creation. The brand's full name is SekarPurnamaSouth Tangerang Ethnic Batik. Due to the uniqueness of the South Tangerang batik motif, Nelty has traveled abroad many times to promote it.
She has also enjoyed full support from the government. In 2008, when the Banten provincial government held the National Koran Recital Competition (MTQ), her batik creations were worn by VIP officials, including the president and ambassadors of Islamic countries. This was a personal achievement for her and it brought widespread media attention to her products.
She said that she targeted the upper-middle class market with the SekarPurnama batik. "I made it for the middle-upper class, but it is up to the market [who wants to buy them]," she said.
She added that promoting South Tangerang batik was not always easy as it was less popular than Surakarta batik, for instance. Therefore, Nelty often participates in exhibitions both in Indonesia and abroad. "Thanks to Telkom's support, I often get the chance to participate in exhibitions," she said. Due to her participation in numerous exhibitions and funding assistance from Telkom, South Tangerang batik is becoming increasingly popular.
Apart from participating in exhibitions, her online shop is also an effective marketing medium. Nelty says that online marketing is a necessity in today's digital world. "At first, I did not quite understand online marketing, but Telkom through its RumahKreatif BUMN [State-Owned Enterprise Creative Home] program provides online business marketing training sessions. I hope that people can easily find South Tangerang batik on blanja.com," Nelty said.
Jakarta's Gobang Batik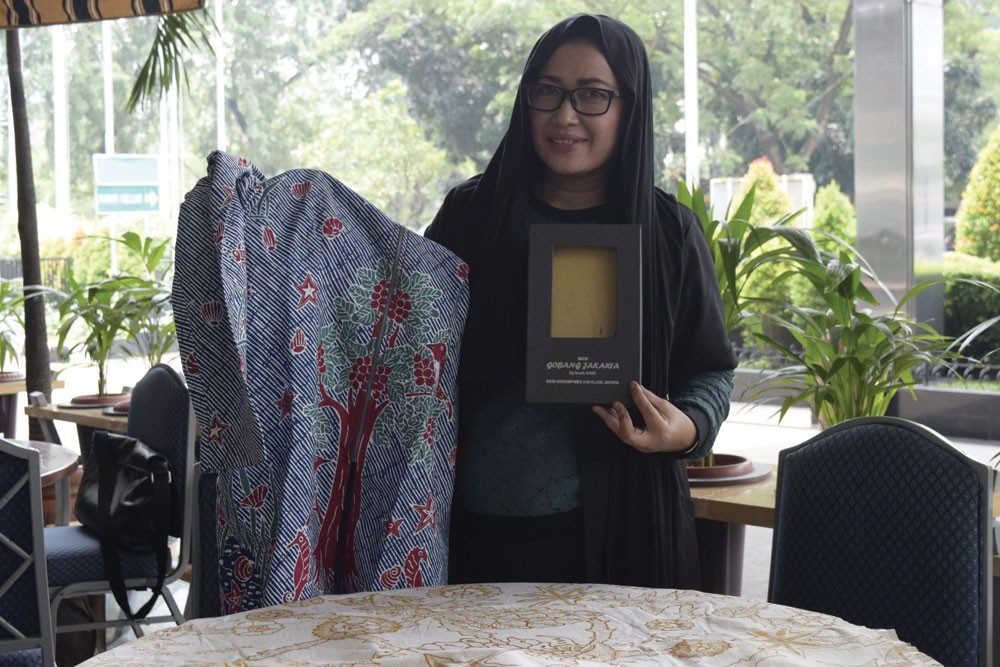 -(-/-)
When Nelty is busy promoting South Tangerang batik, EthySetiawati chooses to develop the Gobang batik style in Jakarta. The design of Gobang batik features the characteristics of Jakarta as the nation's capital with its unique flora and fauna.
Under the banner of ie-osh Batik, Ethy is continuing the family business that has existed for generations. With the slogan "Different & Classy", she pledges to produce limited quantities of high-quality batik creations different from other batik products in the market.
Through producing and selling high-quality Gobang batik, EthySetiawati says that she hopes she can help preserve Jakarta's culture. Ethy routinely provides batik-making training for individuals, groups and anyone wanting to learn how to produce batik.
"So many Jakartans need to be empowered. Sharing knowledge with locals in districts and sub-districts is one of my routine activities. I hope to spread the spirit of entrepreneurship," Ethy said.
Gobang batik is currently used as the uniform for civil servants in the Jakarta administration and for students in Jakartan schools. Ethy'sGobang batik business developed even more after she became a Telkom partner.
"Ever since I joined Telkom's program in 2011, I have experienced many positive changes in my business. Telkom provides me access to exhibitions in Indonesia and abroad, including in Asia and Europe. Ever since I participated in the exhibitions with Telkom, my perspective and networking skills has broadened," Ethy said.
Beyond that, Ethy said she also acknowledged the importance of online marketing. "The next step I am preparing with Telom is to develop an online marketing strategy forGobang batik. I am preparing the products that will be marketed through the blanja.com website and application," Ethy said.
The South Tangerang and Jakarta's Gobang batik creations were displayed at "Telkom Craft Indonesia" at Jakarta Convention Center's Hall A, Jakarta. Indonesia's first-ever MSMEdigital handicrafts exhibition was held byTelkom Indonesia from March 10 to March 12, 2017.
You might also like :