Gofress promotes Indonesian tourism in products

Jakarta, Indonesia |

Tue, March 13, 2018

| 12:02 am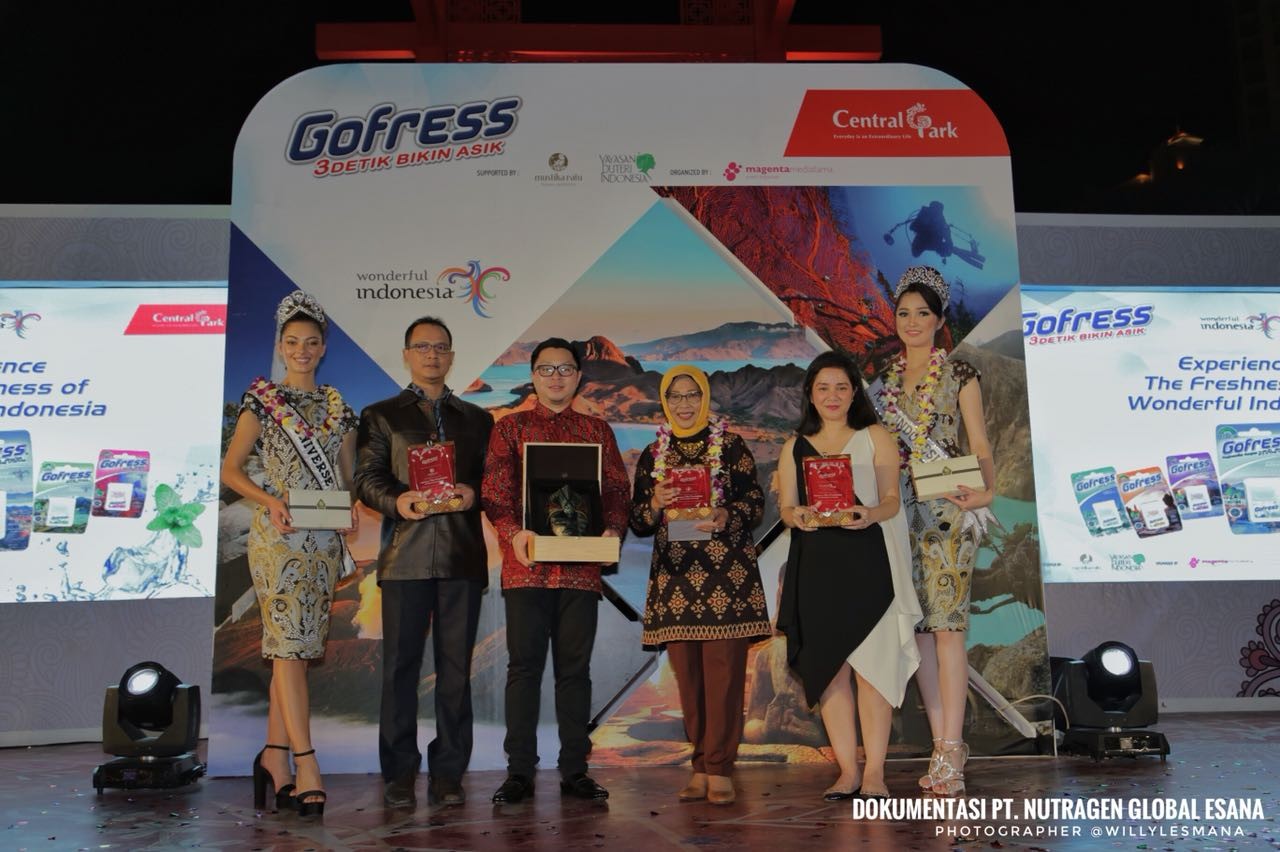 . (PT Nutrigen Global Esana/Willy Lesmana)
When asked about tourism in Indonesia, travelers, especially foreigners, will typically point to Bali as being one of their major travel destinations.
Gofress, an Indonesian-made breath freshener shaped like film strips, is working together with the Tourism Ministry to change this by promoting different tourism locations in Indonesia.
On March 10, it launched a new co-branding project with the ministry's Wonderful Indonesia project at Central Park Mall in Jakarta. Through it, Gofress is packaging its breath-freshening strips with Wonderful Indonesia-themed images and will feature panoramas of six major tourism destinations, other than Bali, that the ministry is promoting.
These locations are Belitung in Bangka Belitung, Bromo National Park in East Java, Borobudur in Central Java, Wakatobi National Park in Southeast Sulawesi, Kelimutu in East Nusa Tenggara and Padar Island in East Nusa Tenggara.
Gofress will launch these Wonderful Indonesia co-branded products at the end of April. Gofress products are distributed nationwide and are also exported to Singapore, Malaysia, Vietnam, the Philippines, Thailand, Taiwan, China, Pakistan, Saudi Arabia and the United Arab Emirates.
You might also like :