Baznas launches virtual 'zakat' assistant

Jakarta, Indonesia |

Wed, June 13, 2018

| 12:02 am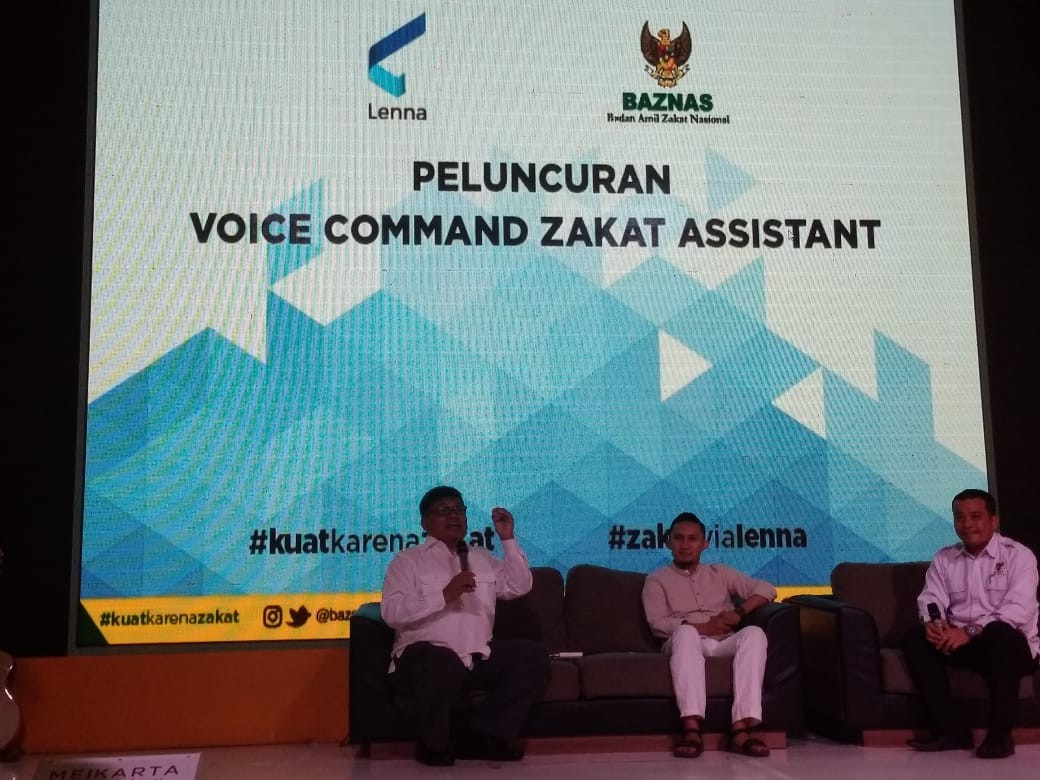 . (./.)
The National Alms Agency (Baznas) has been working together with PT Sinergi Digital Teknologi to launch Lenna, a zakat (alms) virtual assistant that uses voice commands.
The launch ceremony was conducted by Baznas deputy Arifin Purwakananta and PT Sinergi Digital Teknologi leaders on June 8 at the Celebrity Baznas Expo in Jakarta.
Through Lenna, Baznas wants to improve its services to make it easier for people to fulfill their zakat-related needs.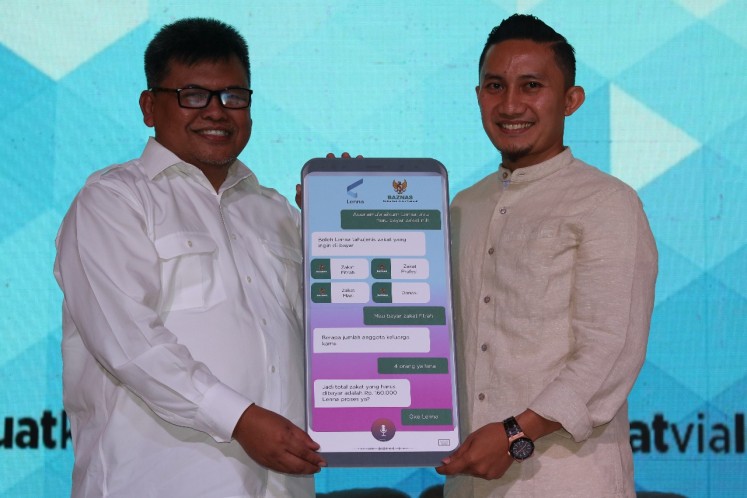 . (./.)
"Now even zakat has its own virtual assistant that can help people in fulfilling their informational needs when it comes to zakat," Arifin said.
Lenna is the latest in Baznas's line of innovations designed to improve the services available for people who want to make zakat payments through a digital platform that follows the preferences and habits of consumers.
As a smart virtual assistant, Lenna can calculate how much in the way of zakat obligations a person has to do in order to fulfill Islamic requirements. As a result, individuals need not go through the hassle of personally calculating their own zakat expenditure requirements.
"For those who don't have enough wealth to fulfill religious requirements, they will be guided to pay infaq (disbursements) or sedekah (simple alms)," Arifin said.
Users can also choose their own way of conducting zakat payments, whether through a Lenna e-wallet or from bank account transfers.
Those who have successfully conducted zakat will get official payment receipts from Baznas that are legally binding.
Aside from using Lenna to conduct zakat payments, users can also ask Lenna questions about information related to zakat, such as on minimum requirements for zakat obligations and the types of zakat recipients.