AIA brings Tottenham Hotspur coaches to Bali as part of nationwide soccer campaign

Jakarta, Indonesia |

Thu, October 11, 2018

| 12:21 pm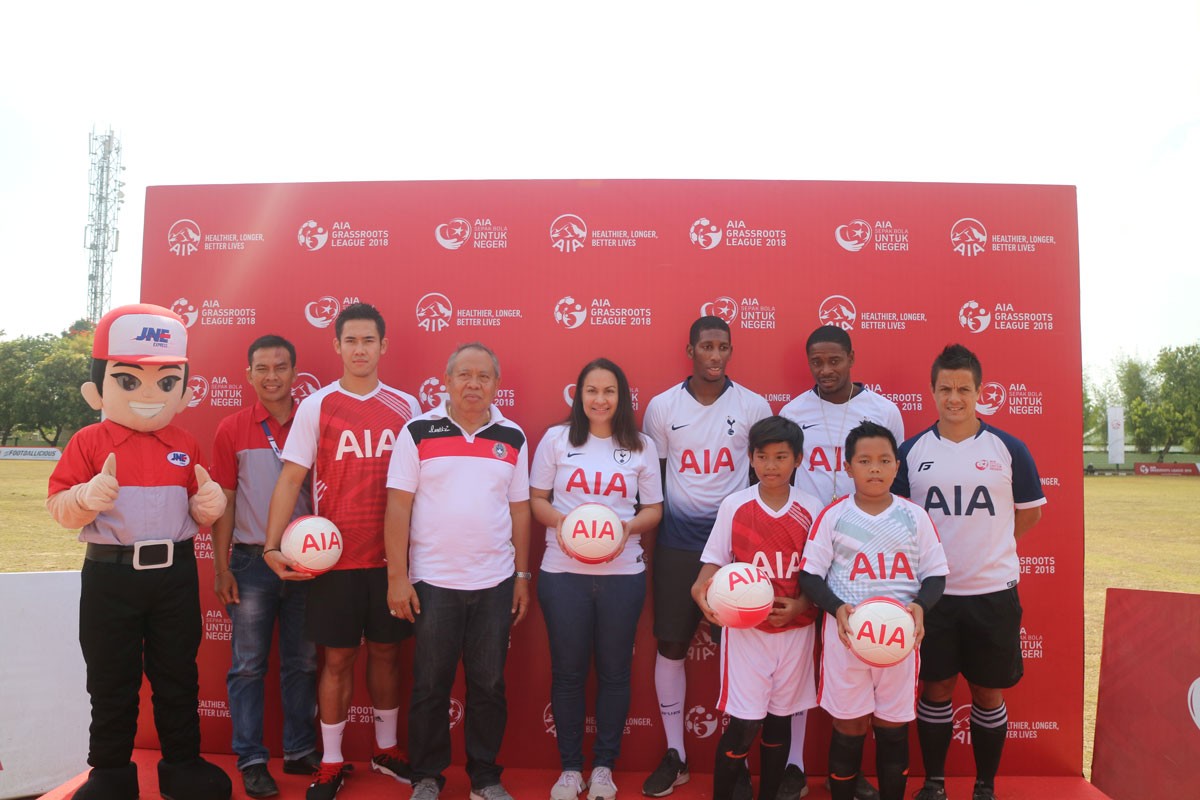 . (Courtesy of PT AIA Financial (AIA)/.)
PT AIA Financial (AIA), a private life insurance provider, has just stopped by the island of Bali as part of its nationwide campaign called AIA Sepak Bola Untuk Negeri (AIA Soccer for the Nation), seeking to empower Indonesian youngsters through soccer while promoting a healthier lifestyle among the general public along the way.
The campaign, launched in March, is featuring coaching clinics facilitated by British soccer club Tottenham Hotspur's international development coaches Anton Blackwood and Shaun Harris, involving local children as well as donations of 10,000 soccer balls for underprivileged children across Indonesia.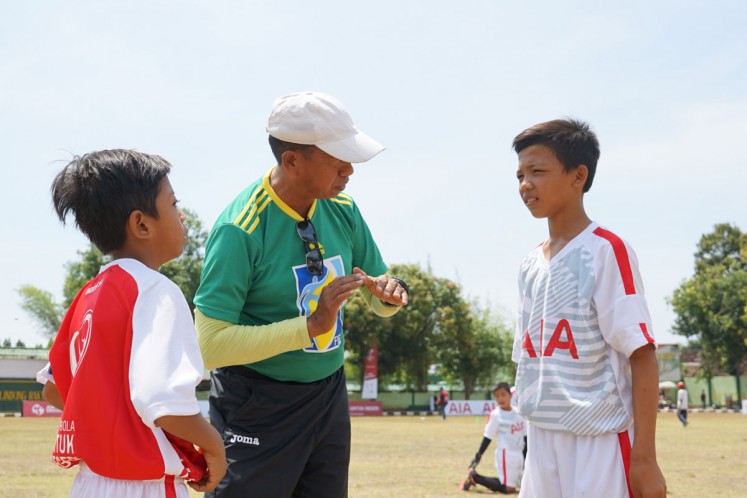 . (Courtesy of PT AIA Financial (AIA)/.)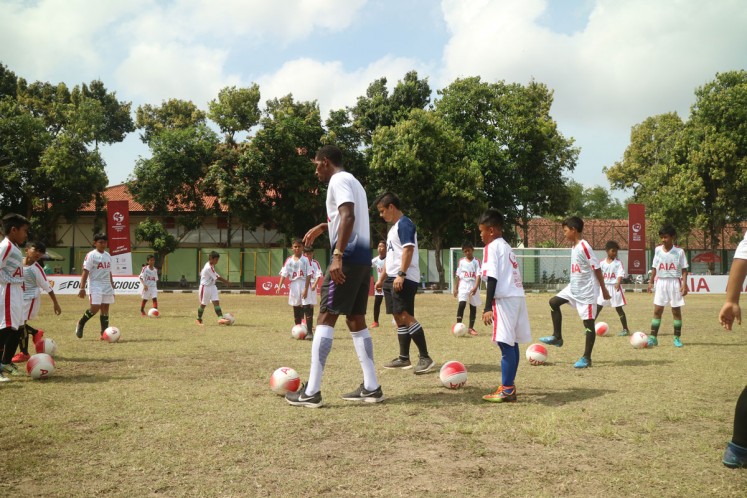 . (Courtesy of PT AIA Financial (AIA)/.)
Since it was launched in March, the campaign has so far covered different cities: Bandung in West Java; Lampung; Manado in North Sulawesi; Ambon in Maluku; Palembang in South Sumatra; Makassar in South Sulawesi; Labuan Bajo in East Nusa Tenggara, as well as Lombok in West Nusa Tenggara. During its stint in Lombok, AIA also provided local children with a trauma healing session.
From Oct. 5 to 6, AIA brought the two international coaches to Bali to provide a coaching clinic for 100 local children from across the island inside the Denpasar Military Resort Command compound.
At the coaching clinic's opening on Oct. 5, AIA also handed out 1,000 soccer balls to the local administration, to be distributed to Balinese children.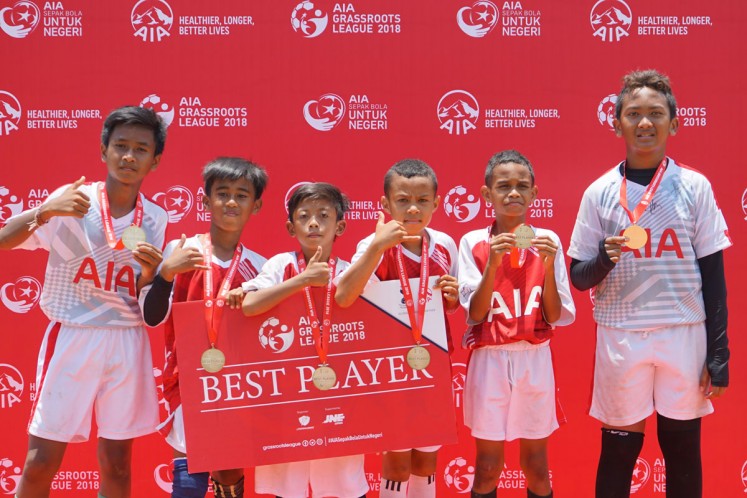 . (Courtesy of PT AIA Financial (AIA)/.)
Blackwood, meanwhile, said he was euphoric about his trip across Indonesia, meeting so many local children passionate about soccer.
"We have visited various Indonesian cities and in our opinion, Indonesian children have the greatest talent for soccer. Our mission as a soccer team is to develop young talents across the globe. We hope that the program could equip Indonesian children with a precious experience they badly need to motivate them in their journey toward achieving their dreams," Blackwood said.
"The program shows AIA's support to the development of soccer in Indonesia, while giving a chance for underprivileged children who have great interest in soccer to develop their skills. Furthermore, the campaign also seeks to encourage the general population to partake in sports activities, such as soccer," AIA Head of Brand and Communication Kathryn Parapak said.