Govt program not effective yet for curbing teen pregnancy
thejakartapost.com

The Jakarta Post
Jakarta |

Tue, April 5, 2016

| 12:58 pm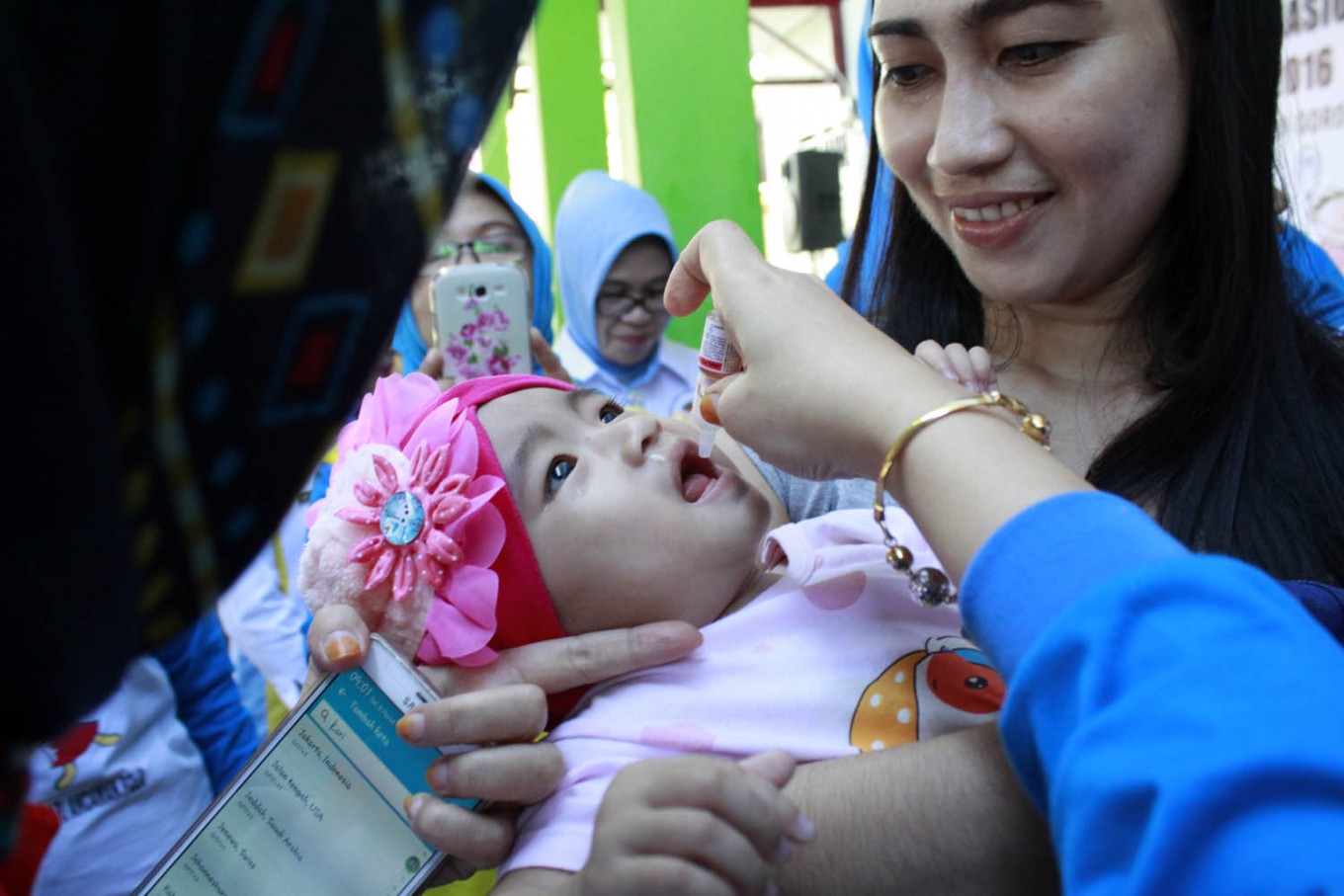 A mother holds her baby to get vaccinated at a Kayu Merah public clinic in Gorontalo on March 8. The National Population and Family Planning Board (BKKBN) has reported that there are 48 teen pregnancies for every 1,000 teenage girls across the country. (ANTARA FOTO/Adiwinata Solihin)
There are 48 pregnancies in every 1,000 teenage girls across Indonesia, which is slightly above the government's target for the issue, the latest data from the National Population and Family Planning Board (BKKBN) shows.
Previously, as mandated in Indonesia's 2010-2014 National Medium Term Development Plan (RPJMN), the government aimed to reduce the number of pregnancies to 30 out of 1,000 teenage girls aged from 15 to 19 years.
Responding to the figures, the family planning board has rebranded its Planned Generation (GenRe) program and put more focus on the prevention of pre-marital sex, early marriage and abuse of drugs, which are the main factors that lead to teen pregnancies.
"Based on the 2016 population projection, the number of teenagers within the ages of 10 and 20 is more than 66 million. It means that one out of four Indonesia citizens is a teenager," BKKBN chairperson Surya Chandra Surapaty said on Monday in Jakarta.
Based on the 2015 BKKBN report, he continued, 19.2 percent of teenage girls had planned to marry before the age of 22 and 46.2 percent of teenage boys had planned to marry within the ages of 20 and 25.
Pre-marital sex could lead to unwanted pregnancy, abortion and the spread of HIV/AIDS, while early marriage could lead to education and reproductive health issues, it reported.
The BKKBN also showed concerns about drugs problems as the National Narcotics Agency (BNN) had reported that there were 880,000 teenage drug abusers in 2013. "We want to improve the competency and character of teenagers to prevent further disaster," Surya said.
The GenRe program was launched in 2013 to prepare youths for a smooth and easy transition into adulthood by planning their education, careers and family and supporting them to become responsible members of society. (vps/ags)
Topics :
You might also like :
Comments