Sabam Siagian, first chief editor of The Jakarta Post, passes away
News Desk

The Jakarta Post
Jakarta |

Fri, June 3, 2016

| 05:19 pm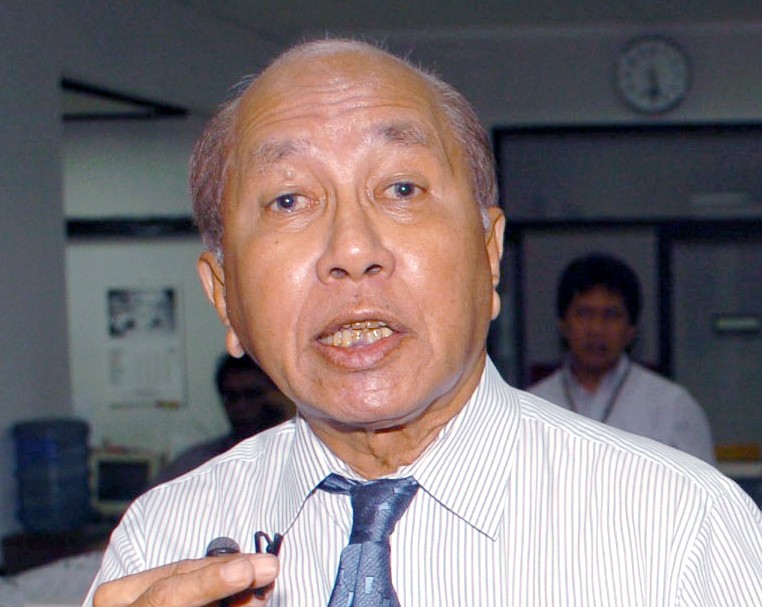 A veteran journalist and former editor-in-chief of The Jakarta Post, Sabam Siagian, speaks in this undated photo. Sabam died on the afternoon of June 3, aged 84. He served as the Post's first editor-in-chief from 1983 to 1991. He left the post after being appointed to be Indonesian Ambassador for Australia. (JP/-)
Sabam Pandapotan Siagian, the founding editor-in-chief of The Jakarta Post, passed away on Friday at the Siloam Hospital in Central Jakarta. He was 84.
Sabam served as the Post's chief editor from 1983 to 1991. Afterwards, he became Indonesia's ambassador to Australia from 1991 to 1994. He remained active in and passionate about diplomacy and journalism until the end.
It was in journalism that Sabam made his greatest mark. One legacy he left behind was the Post itself.
Any new newspaper takes years to make its presence felt. The Post took a shortcut when it launched in April 1983, thanks to Sabam, who had already made a name for himself in the diplomatic and business communities as a journalist for Sinar Harapan.
Born in Jakarta on May 4, 1932, Sabam studied at the University of Indonesia's School of Law from 1952 to 1959. During those years, he was active in student groups, including by participating in the Afro-Asian Students Conference in Bandung in 1956.
He also spent time as a research assistant on the military for Indonesia's permanent representative at the United Nations from 1967 to 1973.
In 1978, he was named a Nieman Fellow for Journalism at Harvard University, Cambridge, US.
Due to his achievements, he received "The Spirit of Journalism" award during National Press Day on Feb. 9, 2010, in Manado, North Sulawesi.
Even after he was diagnosed with kidney failure, Sabam still followed politics and city issues and shared his insights with his juniors at the Post.
Rest in peace, Pak Sabam. (yan)
Topics :
You might also like :
Comments