Indonesian dealers to sue Ford principal for Rp 1 trillion
Anton Hermansyah

The Jakarta Post
Jakarta |

Mon, June 27, 2016

| 02:54 pm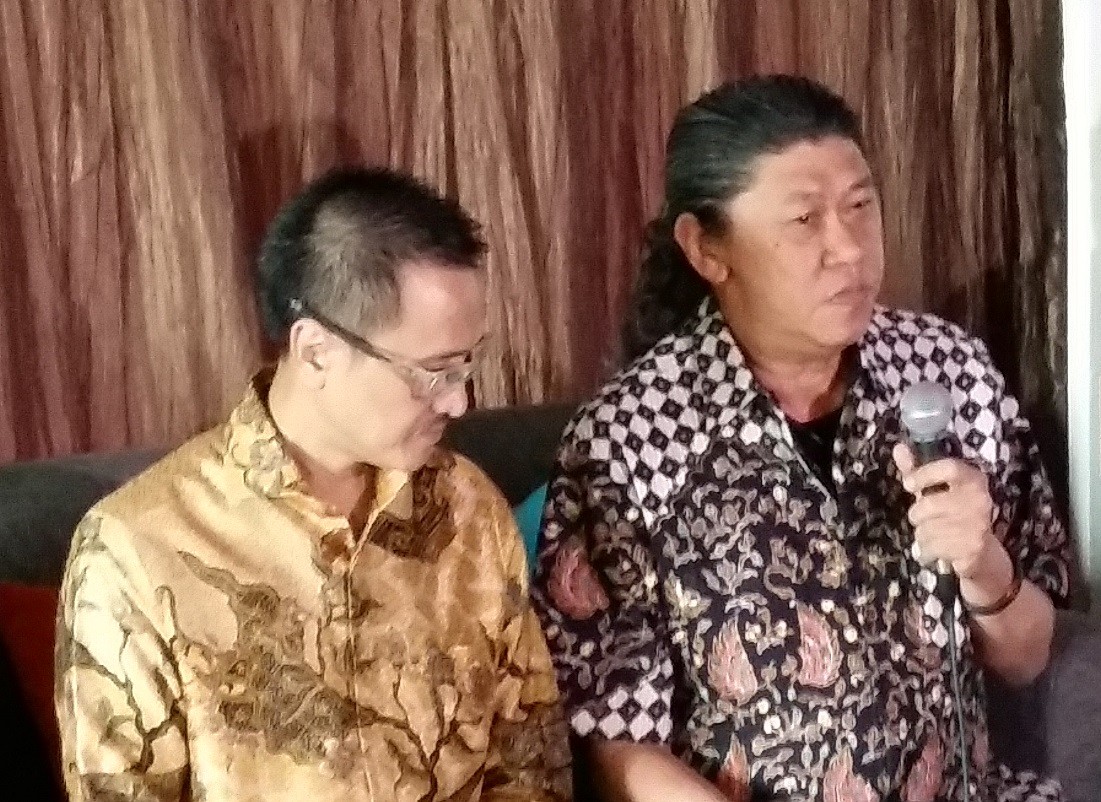 Indonesian Ford Dealers spokesperson Andee Yoestong (right) gives a statement at a press conference in Jakarta on June 27 while his lawyer, Harry Ponto, listens. (thejakartapost.com/Anton Hermansyah)
Six Ford dealers, who own 31 Ford outlets across the country, have come together in a lawsuit against Ford group due to its unilateral decision to cease operations as of the second half of 2016.
They are demanding Rp 1 trillion (US$73.7 million) in compensation as the decision ended their businesses. While their investments, at around Rp 20 billion to 30 billion per dealer, have gone sour, they must pay large amounts of compensation to around 2,000 laid-off employees.
"My clients represent 85 percent of total Ford sales in Indonesia. We sent a warning letter on June 1. However, Ford ignored it, thus the second warning letter was sent on June 13," said lawyer Harry Ponto during a press conference in Jakarta on Monday.
The warning letters were addressed to three parties: FMI, Ford Motor Company (US) and Ford International Services (US). The US-based business group has three days to respond to the second letter.
If the third letter is also ignored, the case is likely to proceed to court.
"Before the abrupt announcement on Jan. 25, operations ran normally. Even nine new sales points were opened. In December, Ford demanded that we give them an update on our outlets under construction," said Indonesian Ford Dealer spokesperson Andee Yoestong. (ags)
You might also like :
Comments