Festival held to conserve migratory birds at Limboto Lake
Syamsul Huda M.Suhari

The Jakarta Post
Gorontalo |

Wed, September 21, 2016

| 02:20 pm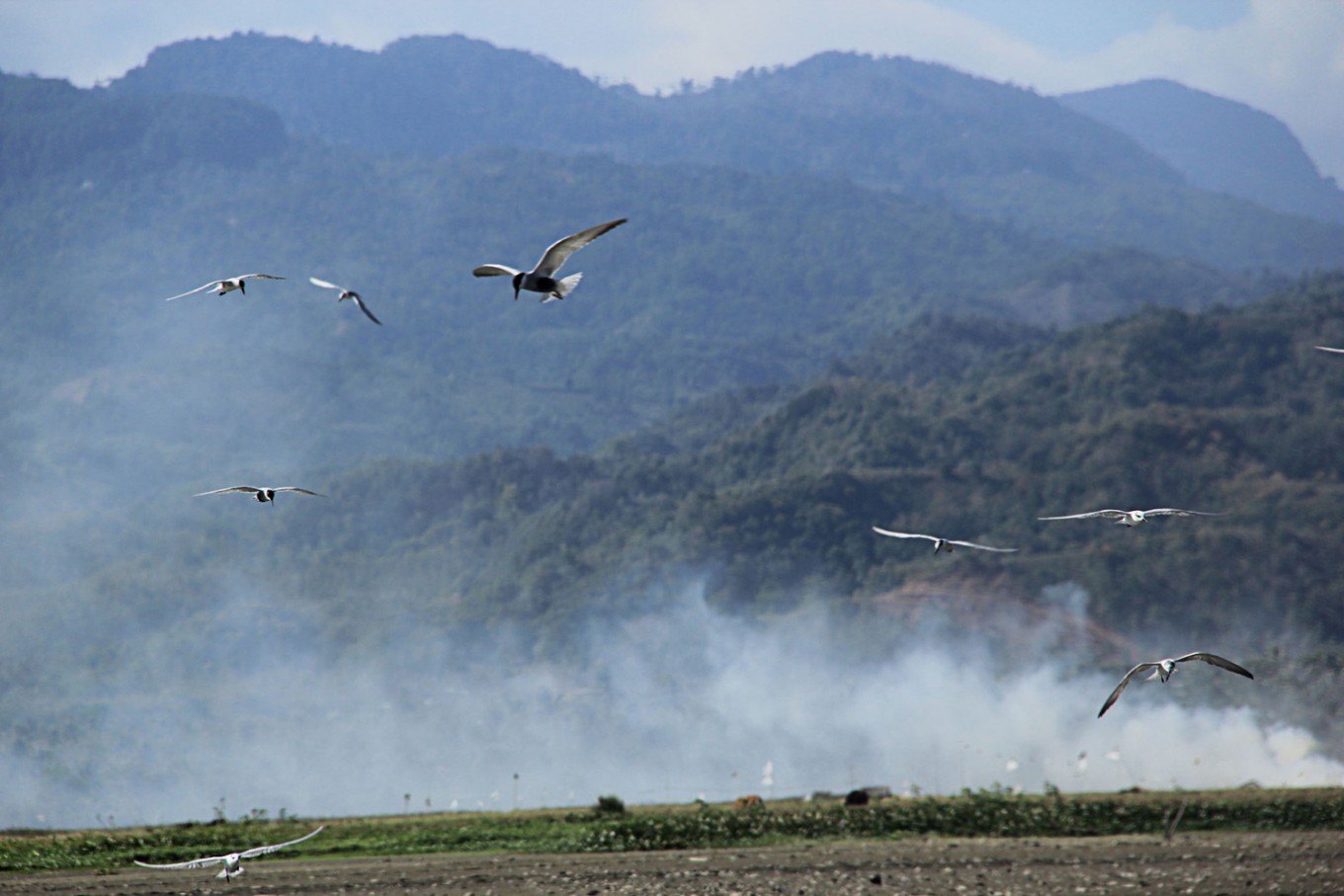 Protected species – A group of water birds forage for food at Limboto Lake in Gorontalo. Environment organization Burung Indonesia says 85 bird species can be found in the lake, 49 of which are migratory birds. (JP/Syamsul Huda M.Suhari)
A group of environmental activists known as Gorontalo Diversity are holding a festival to spread public awareness of environmental protection at Limboto Lake in Gorontalo.
Gorontalo Diversity activist Rosyid Azhar said the Migratory Bird Festival was held to attract visitors and raise awareness on the importance of conserving Limboto Lake's ecosystem and wildlife.
"The hunting of migratory birds in Limboto Lake continues massively. Almost every day you can find people there holding air rifles and wild birds they get from their hunting activities," he said on Tuesday.
Having started in August, the Migratory Bird Festival will be held until October, during which Gorontalo's biggest lake will have frequent visits of birds migrating from areas across the world, such as Alaska, Russia and several European countries.
Rosyid said activities being held during the festival include the monitoring and identification of the species of migratory birds stopping by the lake, educational activities for people and school students, movie screenings, documentary film competitions, media trips and bird conservation photo campaigns on social media.
Based on the results from Gorontalo Diversity's observations, several species of water birds, including the wood sandpiper, have stopped by the lake since August in their migration from northern Europe and areas between Asia and Europe to South Asia and Australia.
The greater painted-snipe and the glossy ibis are among the migratory birds that stop by the lake every year. In April, bird conservation group Burung Indonesia revealed that 49 out of 85 water birds found at Limboto Lake are migratory birds. (ebf)
You might also like :
Comments