Mt Barujari erupts again, residents urged to stay cautious
Panca Nugraha

The Jakarta Post
Mataram, West Nusa Tenggara |

Tue, September 27, 2016

| 06:27 pm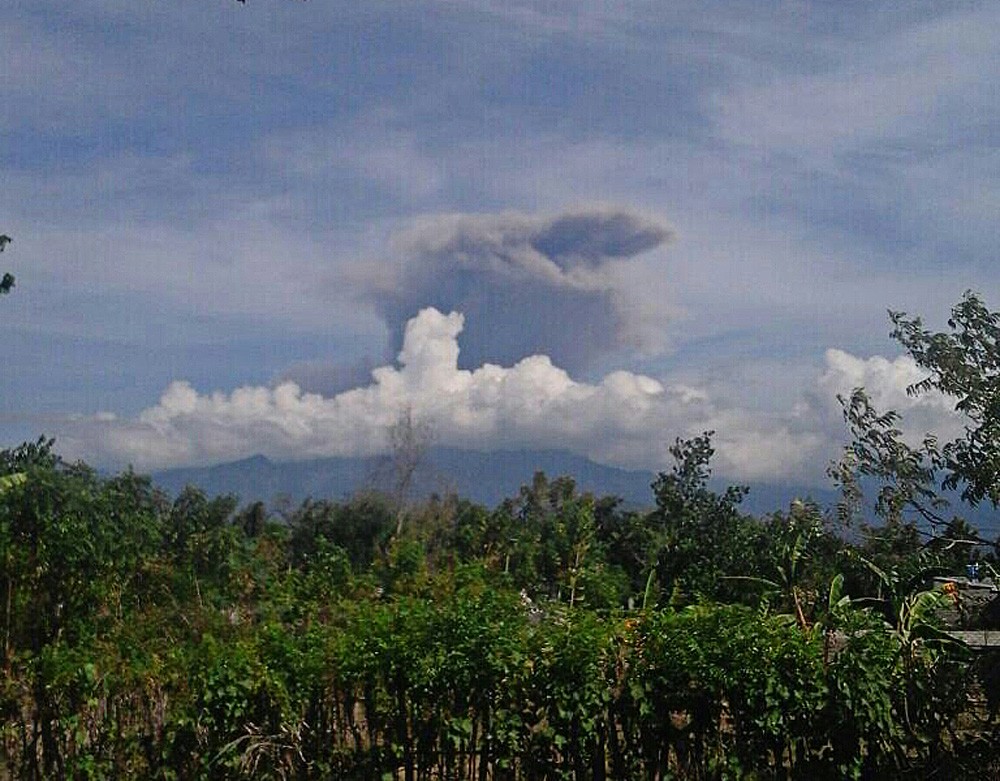 On alert -- Thick volcano ash emanates from the crater of Mount Barujari, a sub-volcano of Mount Rinjani in Lombok, West Nusa Tenggara (NTB). Mt Barujari erupted again on Tuesday afternoon. (Courtesy of the West Nusa Tenggara Disaster Mitigation Agency/File)
Mount Barujari, a sub-volcano of Mount Rinjani in Lombok, West Nusa Tenggara (NTB), erupted at around 2:45 p.m. local time on Tuesday, spewing volcanic ash around 2,000 meters into the sky.
"Barujari has erupted again. Based on volcanology data, the volcano's eruption was quite huge, with an amplitude level of 52 dB and a volcanic ash altitude of more than 2,000 meters above the crater," said NTB Disaster Mitigation Agency (BPBD) head Muhammad Rum on Tuesday.
Citing reports of Mt Rinjani observation post officers, he said Mt Barujari's volcanic ash had drifted to southwestern areas, including North Lombok and Mataram.
"We have coordinated with BPBDs at regency and municipal levels to call on all people to remain alert and prepare masks to prevent problems from volcanic ash rain that may occur, especially in North Lombok," said Rum.
He said his agency had also coordinated with the North Lombok administration and BPBD to dispatch masks to affected areas.
"The available stock of masks at the BPBD NTB reaches 55,000, while around 250,000 masks are still available at the NTB Health Agency's warehouse. We have continued to coordinate to anticipate the worst possibilities," said Rum.
At the beginning of September, an earthquake in Dompu led to Mt Barujari's eruption, which disrupted flights at Lombok International Airport (LIA) and Ngurah Rai Airport in Bali for one day.
Flight activities at the Lombok airport remained normal on Tuesday. "There has been no airport closure. No Notice to Airmen (NOTAM) was issued following the eruption. Operational activities are running normally," said Putri, the spokesperson of state-owned airport operator Angkasa Pura's (AP) office at Lombok International Airport. (ebf)
You might also like :
Comments