Malaysian woman found dead on Mt. Rinjani
Panca Nugraha

The Jakarta Post
Mataram, West Nusa Tenggara |

Wed, November 9, 2016

| 12:25 pm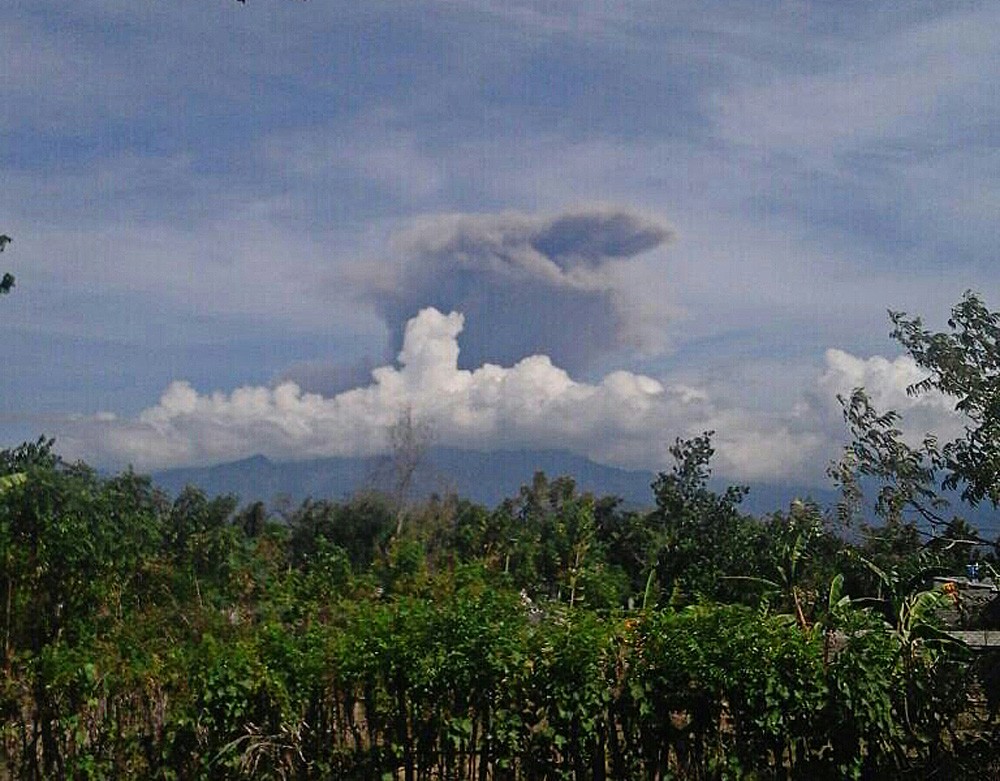 On alert -- Thick volcano ash emanates from the crater of Mount Barujari, a sub-volcano of Mount Rinjani in Lombok, West Nusa Tenggara, on Sept. 27. (JP/Panca Nugraha)
A search and rescue (SAR) team was deployed on Wednesday to recover the body of a Malaysian woman found dead near the Aiq Kalak Spring on Mount Rinjani in Lombok, West Nusa Tenggara (NTB).
Mount Rinjani National Park (TNGR) head Agus Budi Santoso said on Wednesday that his side had received a report on the discovery of the body on Tuesday evening. The SAR team, he said, was on its way to recover the body of the woman, who has been identified as 24-year-old Yin Teck.
Agus suspected the Malaysian woman had gone against a warning to refrain from going up to the top of the mountain following the recent eruption of Mt. Barujari, a sub-volcano of Mt. Rinjani.
Two climbing routes are closed in anticipation of another eruption.
"We have repeatedly warned [tourists] against climbing the mountain during the [route] closure," Agus said, adding that the SAR team would take the body to Bhayangkara Police Hospital in the provincial capital of Mataram to look into the cause of death.
Mt. Rinjani, which stands at 3,726 meters, is the second-tallest volcano in Indonesia after Mt. Kerinci on the border of West Sumatra and Jambi provinces. (hwa)
You might also like :
Comments