Aung San Suu Kyi's inaction over Rohingya issue condemned
News Desk

The Jakarta Post
Jakarta |

Fri, November 25, 2016

| 11:33 pm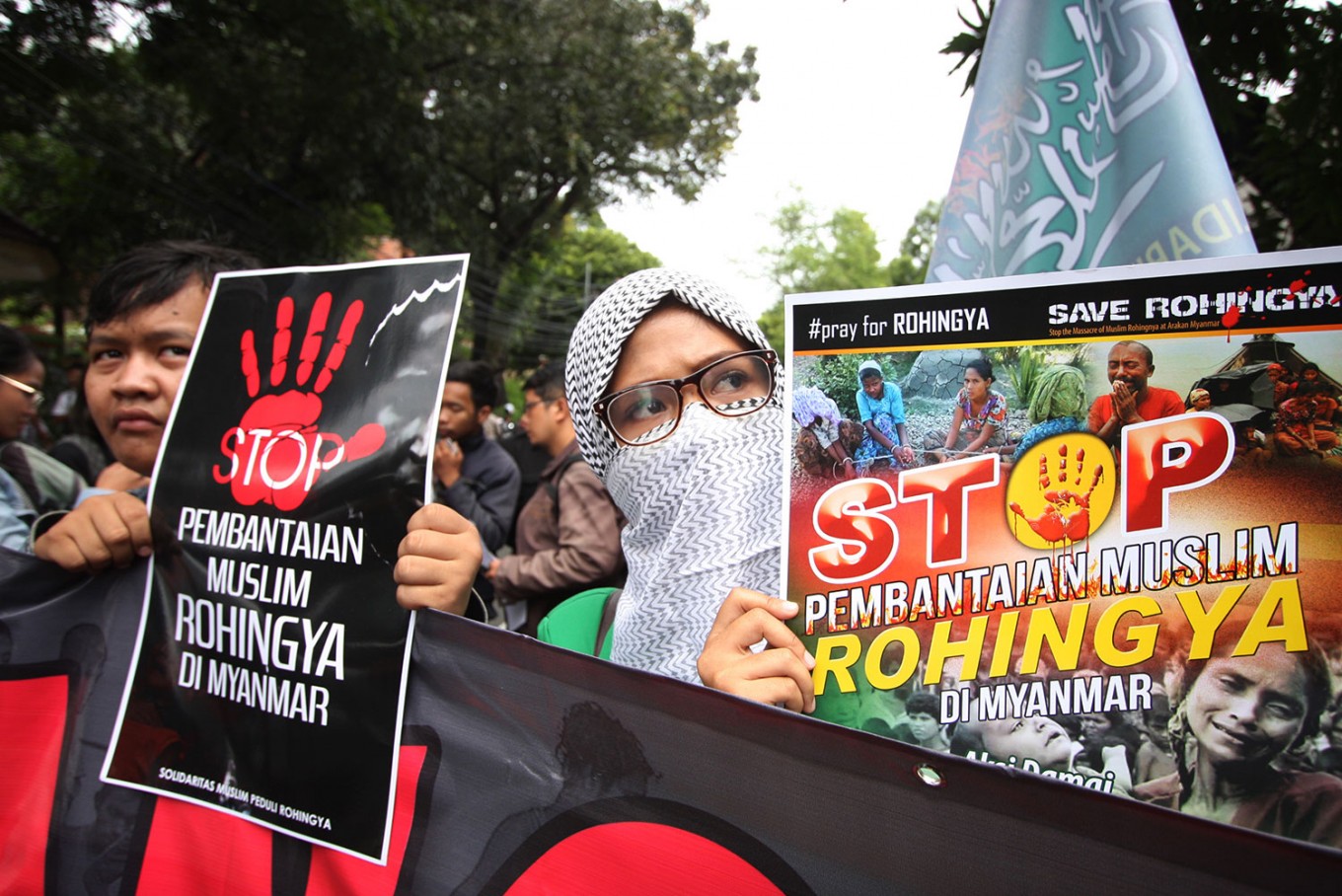 Stop persecution! Members of the Rohingya Muslim Solidarity group stage a peaceful rally to call for the end of persecution against Rohingya Muslims in Jakarta on Nov.25. (JP/Reno Esnir)
Hopes that Myanmar's de-facto leader Aung San Suu Kyi can resolve the ongoing humanitarian crisis engulfing Rohingya Muslims in her country have begun to fade, as she has not shown any sign she will take sides with the oppressed minority, a Burmese rights activist has said.
Burma Human Rights Network (BHRN) executive director Kyaw Win said his expectations of Suu Kyi, who was also a Nobel Peace Prize winner, currently stood at "cautious optimism", mainly because she tended to play it safe in approaching the issue.
"This is something wrong with her because she chooses politics and power rather than principles. Principally, she must stand up fondly with the Rohingyan people and tell the army to stop [the persecution]," he told The Jakarta Post on Friday.
Kyaw Win said Suu Kyi had a long history of fighting against oppressors. However, he added, the Myanmar leader now seemed to have lost her bravery, indicated by her persistent refusal to speak for the Rohingya people and reluctance in giving access for the international media and organizations to investigate the trouble in Rakhine state, the Muslim-majority region in Myanmar.
Suu Kyi has encountered mounting pressure over her government's poor handling of the violence faced by Muslims in Rakhine, where soldiers have reportedly blocked access for aid delivery and are accused of raping women and killing civilians.
In Jakarta, participants of a rally held on Friday to protest the oppression and killing of Rohingya Muslims demanded the revocation of the Nobel Peace Prize awarded to Suu Kyi for her failure to stop the crackdown on the Muslim group in her country. (fac/ebf)
Topics :
You might also like :
Comments