Sari Roti stock down amid boycott campaign
Anton Hermansyah

The Jakarta Post
Jakarta |

Wed, December 7, 2016

| 07:37 pm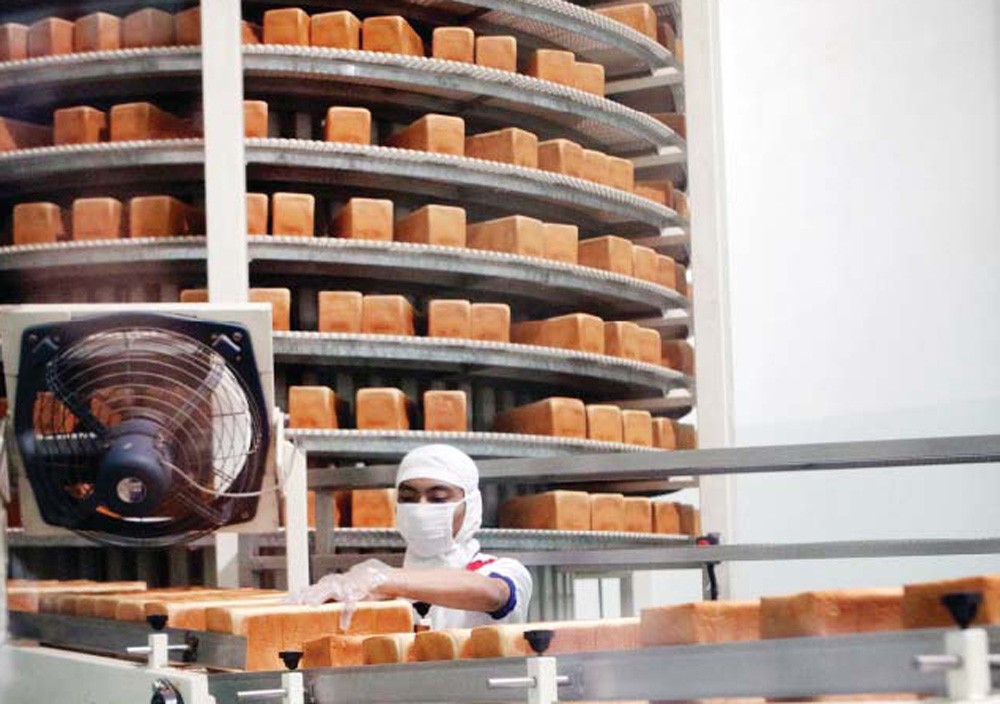 Bread making: Nippon Indosari Corpindo, the producer of Sari Roti bread, operates one of its factories at the Jababeka industrial park in Cikarang, West Java. (JP/-)
Anton
Nippon Indosari Corpindo the company behind the Sari Roti brand saw its share price go down by 1.32 percent to Rp 1,500 in Wednesday trading following a social media campaign to boycott its products that went viral on Tuesday.

The Sari Roti boycott campaign topped the Twitter trending topic chart after a company statement claimed the brand was not involved in the Dec. 4 rally. They claimed that a number of Sari Roti hawkers bearing the sign "Gratis untuk Mujahid" (Free for Mujahids) at the spot were coordinated by a "donor" and done without consent from the company.

"The Sari Roti bread hawkers giving away free bread was not a corporate policy and was done without corporate permission," the company said in an official statement on Saturday.

However Erdikha Elit Sekuritas analyst Wilson Sofan said the price decline was not caused by the social media campaign, but it was a usual stock market event. The boycott campaign would not significantly affect the company's performance, he said.

"Its products are known by a lot of people and their market is also middle up, I think the campaign has not had any effect," he said in Jakarta on Wednesday.

Based on the company's financial report in the third quarter, its revenue increased by 17.08 percent to Rp 1.84 trillion (US$137.73 million) compared to the same period last year. Its net income also increased by 5.83 percent year-on-year to Rp 203.91 billion. (evi)
Topics :
You might also like :
Comments