Conservationists call for immediate protection of owa Jawa
Theresia Sufa

The Jakarta Post
Bogor, West Java |

Sat, December 31, 2016

| 06:33 pm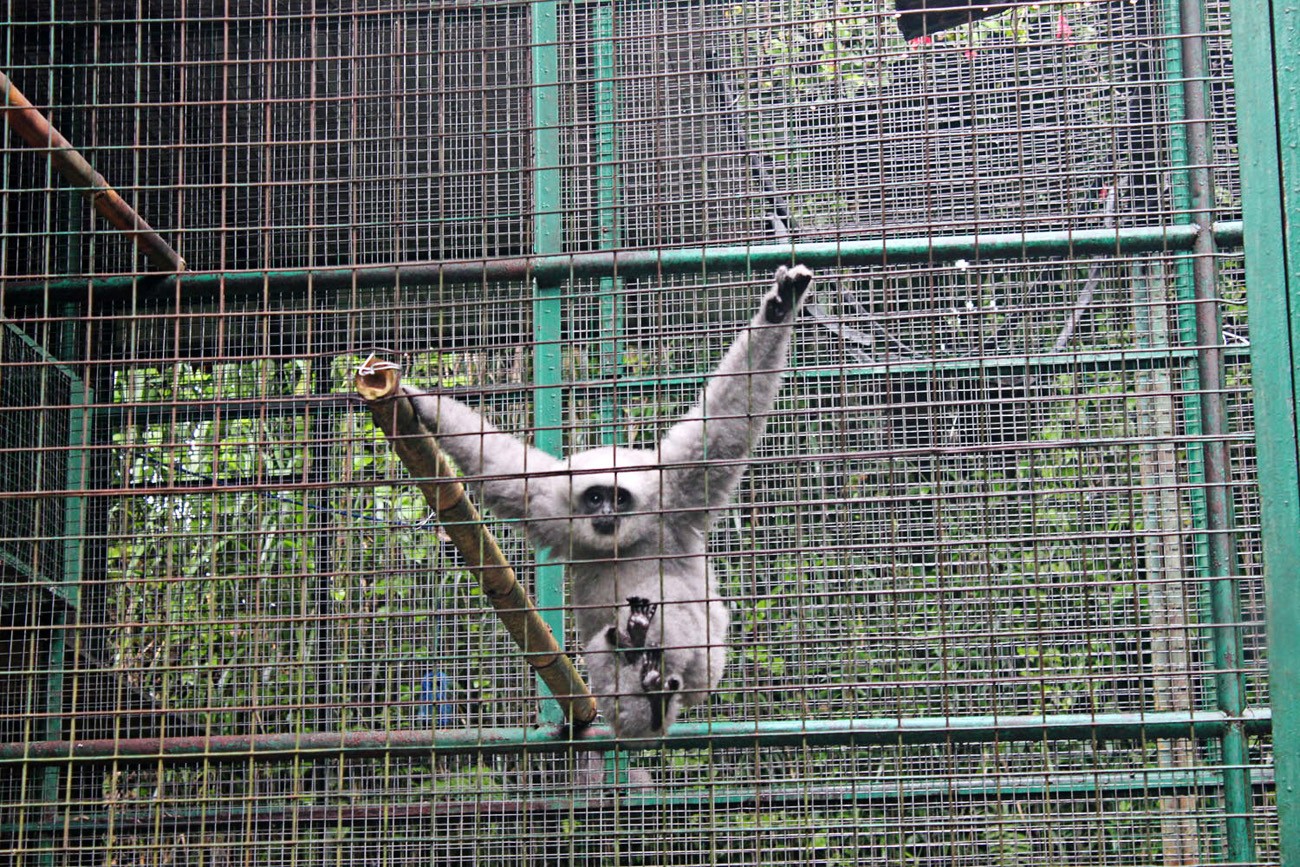 Precious creature – Irma, a one-year old silver gibbon, locally known as owa Jawa, undergoes rehabilitation at the Javan Gibbon Center (JGC) in Bedogol Resort in Gunung Gede Pangrango National Park (TNGGP), Bogor, West Java. Customs officers confiscated Irma when she was about to be smuggled abroad at Soekarno-Hatta International Airport. (JP/Theresia Sufa)
Activists are calling for tougher efforts to conserve the silver gibbon, locally known as owa Jawa, as its population is getting close to extinction because of damaged natural habitats and ongoing excessive wildlife hunting of the species endemic to Java Island.
There is a widespread trade in owa Jawa, a species acknowledged for its great role in forest conservation, in which youngsters are often sold as pets.
Citing research reports, Conservation International Indonesia (CII) West Java program manager Anton Ario said it was estimated that the number of owa Jawa left in parts of Central Java and West Java forests reached only between 3,000 and 5,304 individuals.
With such figures, it might seem there are still a lot of owa Jawa living in their natural habitats. In fact, the smallest entity in Owa Jawa populations is not an individual but a family, in which one family consists of three to five individuals, comprising a pair of parents and two or three children.
"This monogamous family and territorial system has led owa Jawa to the brink of extinction," said Anton in a recent interview.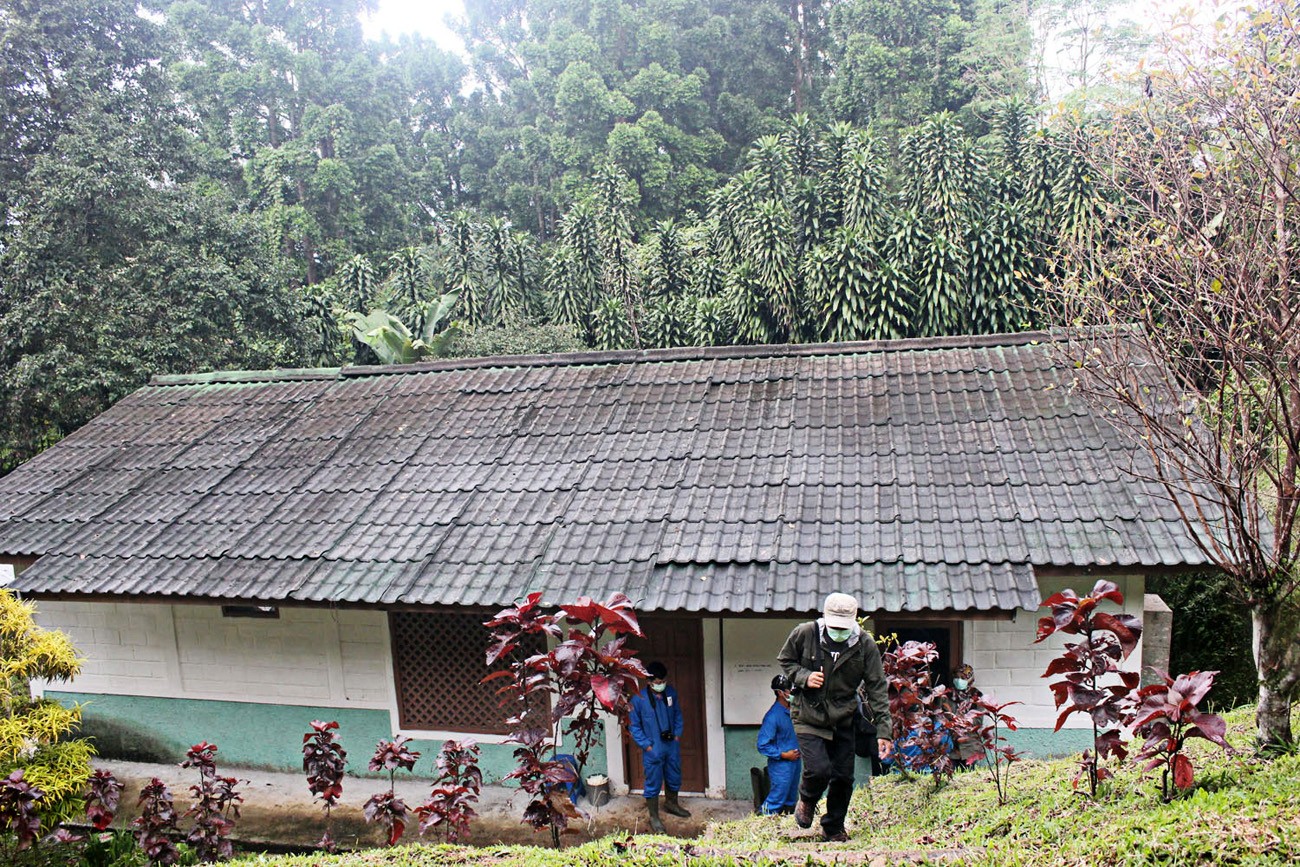 Protecting wildlife – Workers carry out their daily activities at a rehabilitation center of silver gibbon, locally known as owa Jawa, in Bedogol Resort in Gunung Gede Pangrango National Park (TNGGP). (JP/Theresia Sufa)
Owa Jawa is categorized as endangered in the IUCN Red List of Threatened Species. Founded by the Environment Ministry and its several partners, including the CII and the Owa Jawa Foundation, in 2003, the Javan Gibbon Center (JGC) has released 15 individuals of owa Jawa to their natural habitats. A pair of owa Jawa was released to Patiwel forests in Gunung Gede Pangrango National Park (TNGGP) while the others were dispatched to Mount Malabar protected forests in Bandung, West Java.
Currently, 20 individual – nine females and 11 males -- owa Jawa are being rehabilitated at the JGC.
"The owa Jawa is an important indicator of the healthiness of forests. It plays a role in natural reforestation, which is important for the sustainability of human life," said Pristiani Nurantika, a veterinarian at the Owa Jawa Foundation. She said owa Jawa could be called "forest farmers" because they helped to spread plant seeds through their feces. (ebf)
.
You might also like :
Comments