Batam to close pig farms after waste contaminates water

Batam |

Wed, January 18, 2017

| 09:04 pm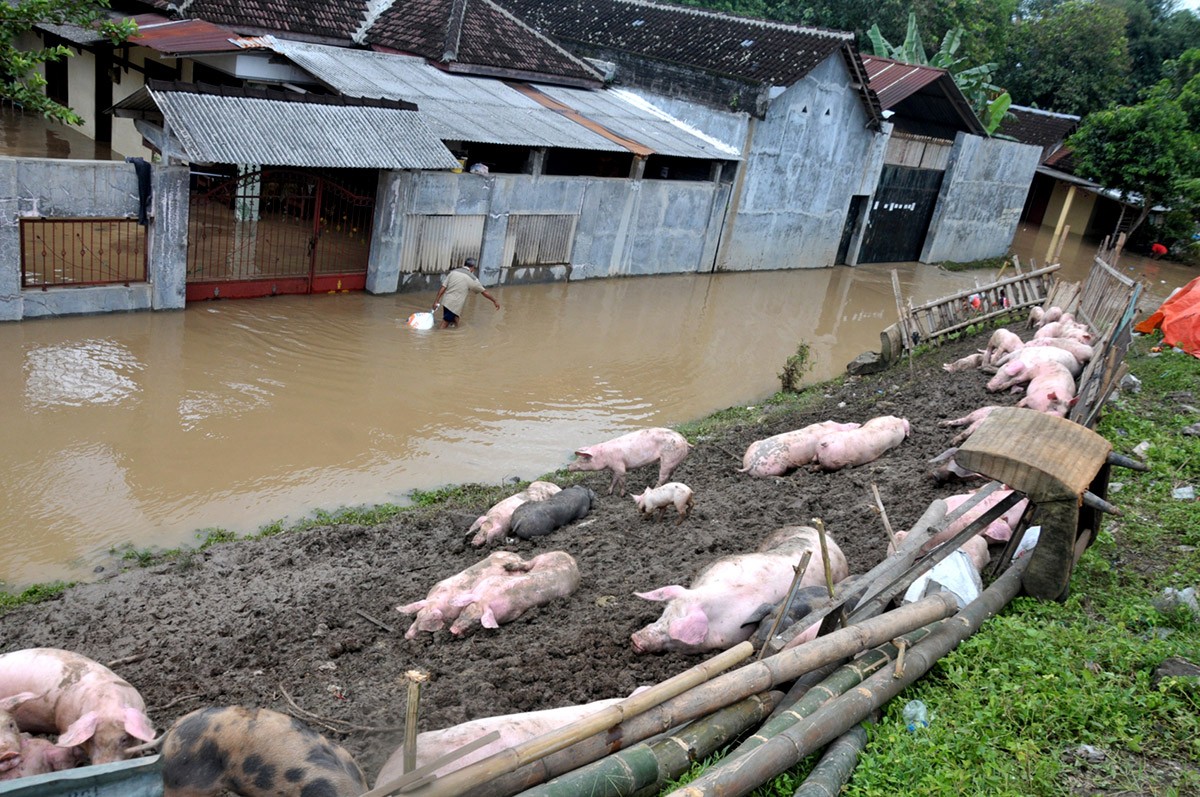 Pigs are saved to drier grounds after their barn was inundated in flood water in Mojolaban, Sukoharjo, Central Java. JP/ Ganug Nugroho Adi (JP/Ganug Nugroho Adi)
Batam Free Trade Zone authority plans to close 26 illegal pig farms near Duriangkang Dam, the biggest reservoir in Batam on which residents rely for clean water, after reports that pig waste has contaminated the water.
Batam authority spokesperson Andiantono Purnomo told The Jakarta Post there were about 1,800 pigs roaming around the reservoir, which had the production capacity of 80,000 cubic meters per second.
"We have reported the illegal pig farmers to the police because they have disrupted the water source," he said Wednesday.
He said there had been no research about the extent of the pollution from pig manure dumped into the reservoir.
"So far, the water is still safe because the water goes through treatment before being supplied to the water company," he said.
He said the authority notified the pig farmers to vacate the area by the end of this month.
Batam's Indonesian Ulema Council (MUI) head, Usman Ahmad, said the MUI would investigate the pollution to determine whether they needed to deliver an edict that declared the water was haram, or prohibited in Islamic law. (evi)
Topics :
You might also like :
Comments