Regulations becoming key obstacle for regional e-commerce
Dylan Amirio

The Jakarta Post
Jakarta |

Wed, January 18, 2017

| 07:40 am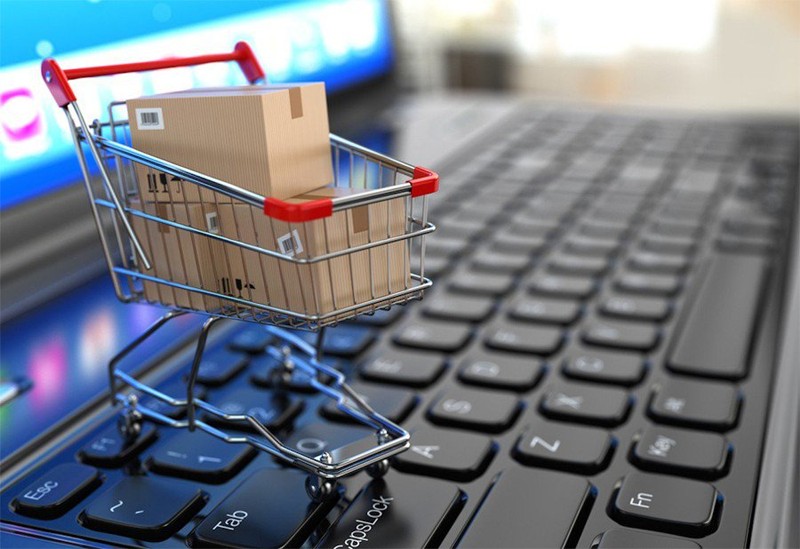 Easy shopping: A small shopping cart sits on a laptop keyboard to illustrate the easiness of e-commerce. (Shutterstock/File)
Cross-border e-commerce is growing substantially in Southeast Asia, but regulations serve as a major bottleneck to its current development, business players say.
Singapore-based e-commerce enabling software platform Anchanto, which works with ecommerce platforms across the region including in Indonesia, acknowledges that regional e-commerce is significantly outpacing domestic e-commerce despite numerous factors affecting international transactions.
Anchanto chief executive officer and co-founder Vaibhav Dabhade noted that the main driver behind the fast-surging regional e-commerce came from logistics companies and telecommunications operators providing the internet.
"Simply put, the point is for logistics companies to make their services more affordable and for telecom operators to strengthen their services, and from there, the market develops," he remarked at the 2017 Asia E-Commerce Dialogue in Singapore on Tuesday.
By nature, he added, different countries employed different price variables in terms of shipping, customs and tariffs, while also being held up by large amounts of red tape, one of the reasons why domestic e-commerce growth was rather stifled in some places.
Dabhade pointed out that for regional players, local partnerships with local companies would be necessary to succeed in a particular country as demonstrated by multinational companies.
"Every logistics company has their own procedures, and it takes time to negotiate [through] difficult bureaucracies seen in countries like India and Indonesia, where at times regulations are too big and too vague," he said, referring to an apparent e-commerce law in India that prohibits international companies from selling goods directly to the consumer, and instead demands that transactions be carried out through Indian companies.
In terms of the ASEAN Economic Community, Dabhade also said there were no specific transnational procedures that had officially taken place, as all countries tended to stick to their normal procedures, thereby defeating the point of the community in the first place.
As for the Indonesian e-commerce industry, cross-border transactions may be helped by an upcoming regulation that would make international purchases under US$100 become dutyfree, lowered from the previous threshold of $50.
Indonesian logistics company JNE Express' vice president of business planning and development Zaldy Masita said the new threshold might encourage the growth of cross-border e-commerce as it could highly benefit Indonesian small and medium enterprises (SMEs) selling on various online platforms.
"Reaching a double digit growth rate in the Indonesian market is going to be tough, but it can happen because of the many crossborder merchants that operate in Indonesia, such as Lazada, Bukalapak and others," he said.
Regarding JNE's place in the development of Indonesian e-commerce, Zaldy said the main driver for the Indonesian market had proven to be free shipping costs.
"Because of this, and despite their shipping costs being reimbursed by their partner platforms, JNE was unable to raise its prices for e-commerce platforms even more," he added.
Anchanto and JNE have yet to collaborate, but were reportedly "in talks" to possibly team up for a project in the near future.
So far, Anchanto has built cooperation with state-owned postal firm Pos Indonesia.
Topics :
You might also like :
Comments