Lawmaker's insulting tweet on housemaids puts unfinished bill back in spotlight
Margareth S. Aritonang

The Jakarta Post
Jakarta |

Sat, January 28, 2017

| 11:50 am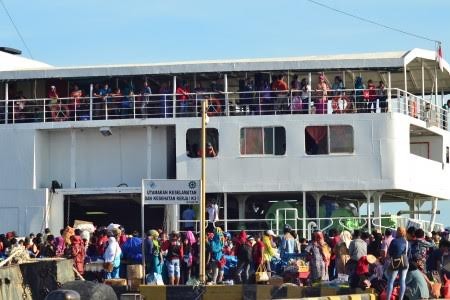 Migrant workers board the KM Thalia ship at Tunon Taka Port in Nunukan district, North Kalimantan, on Nov. 9, 2015. (Antara/Rusman)
The spotlight on remarks made by House of Representatives Deputy Speaker Fahri Hamzah that have been deemed derogatory has triggered a discussion on the prolonged deliberation of a bill on Indonesian migrant workers (TKI).
Rights watchdog Migrant Care has questioned lawmakers' commitment to completing the bill deliberation, which has remained unfinished even after seven years of discussions.
"We would like to remind the House to seriously discuss the bill as the deliberations are still ongoing after seven years," Migrant Care director Anis Hidayah said on Friday.
Anis raised the issue over doubts about whether lawmakers paid real attention to the problems surrounding TKI, following Fahri's remarks that were deemed insulting toward all TKI because he used the derogatory term babu to refer to housemaids.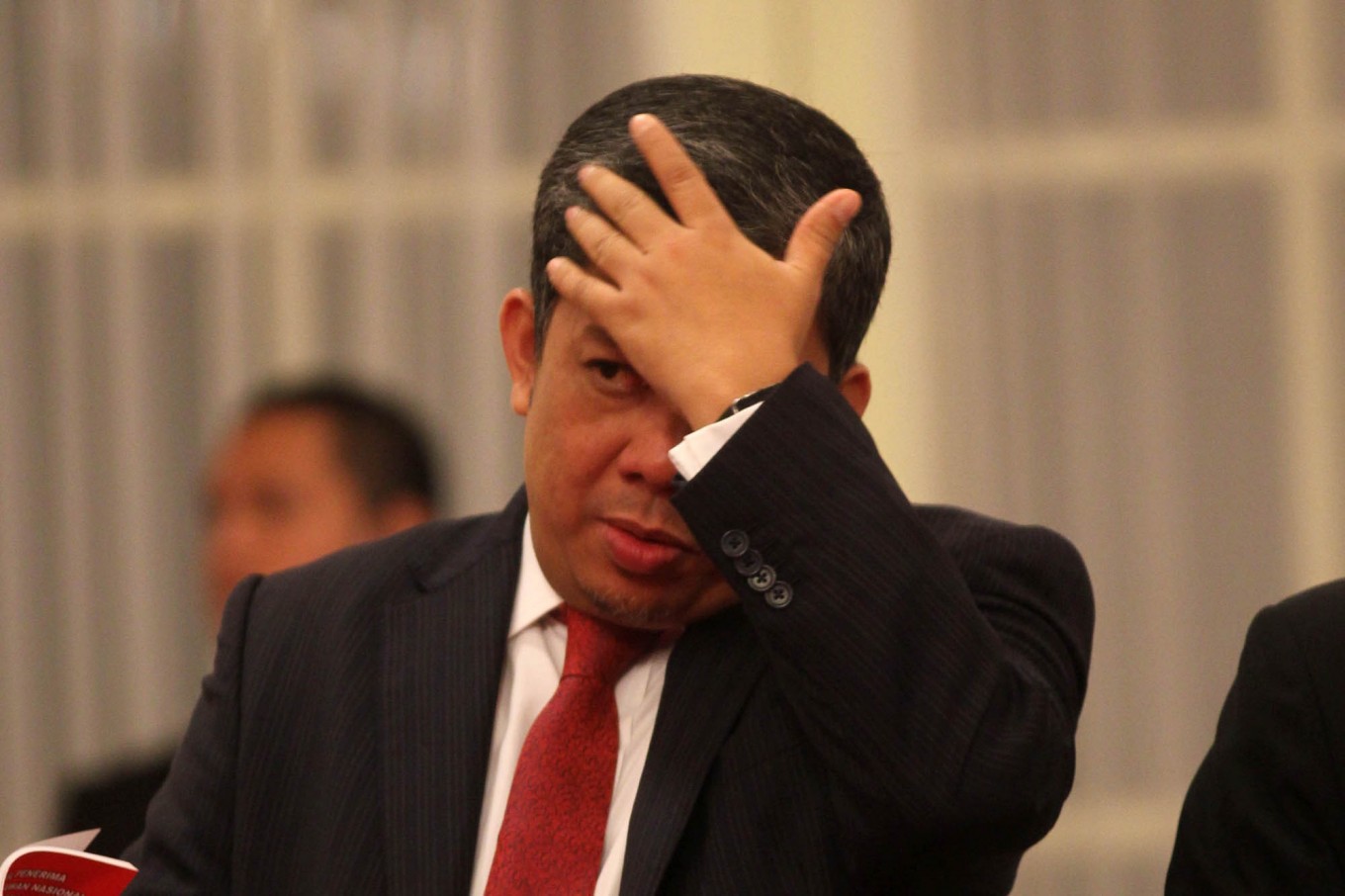 House of Representatives Deputy Speaker Fahri Hamzah reacts in this file photo.(JP/Wienda Parwitasari)
For Migrant Care, the Prosperous Justice Party (PKS) politician's insensitivity reflected that of a majority of lawmakers, and thus a lack of commitment from the House in general that had put a stumbling block in the way of the bill.
The bill, which aims to comprehensively regulate the placement of all TKI abroad as well as their rights, would amend an existing 2004 law that is seen as an inadequate guarantee for safeguarding the rights of TKI.
The bill was included on a list of priority bills in the National Legislation Program (Prolegnas) in 2010-2014, but was extended to the 2014-2019 priority list because the House failed to complete it by the deadline.
Topics :
You might also like :
Comments