Convict Rusli Habibie runs for office in Gorontalo
Syamsul Huda M. Suhari

The Jakarta Post
Gorontalo |

Fri, February 3, 2017

| 01:22 pm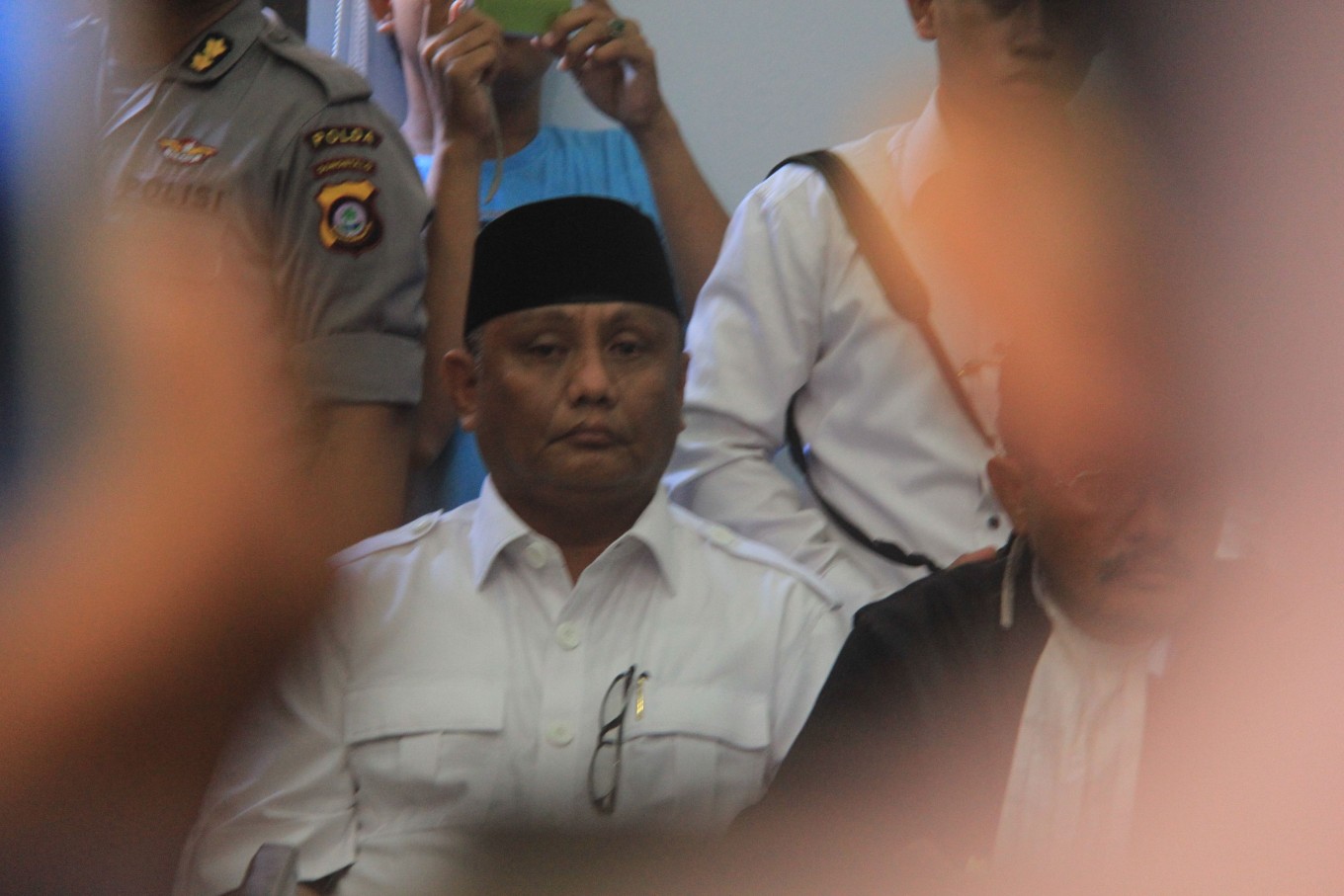 Gorontalo gubernatorial candidate Rusli Habibie. (JP/Syamsul Huda M. Suhari)
Heru Widodo, the lawyer of Rusli Habibie, a gubernatorial candidate and a convict serving a probationary sentence, has confirmed his client will continue to run in the Gorontalo gubernatorial election, which is scheduled for Feb. 15.
However, he said there was a possibility that legal problems would pose a threat to his client's position if he won the Gorontalo election.
"Although someone with a convict status can run in a regional election, should he or she win the election and be named an elected candidate, he or she still will face legal uncertainties because of his or her status as a convict with a court ruling that is final and legally binding," Heru said.
He said his client had filed a judicial review on the 2016 Regional Elections Law to contest an article stating that convicts cannot run for office while former convicts have to reveal their criminal record to the public.
Rusli can run in the Gorontalo election according to a General Elections Commission (KPU) regulation, under which someone with a convict status can still become a regional election participant.
Rusli is serving time on probation. He was found guilty in a defamation case against former Gorontalo Police chief Budi Waseso, who is now National Narcotics Agency head.
Apart from Rusli and his running mate Idris Rahim, two other candidate pairs, Hanah Hasanah-Toni Yunus and Zainuddin Hasan-Adhan Dambea, will run in the election. (ebf/evi)
Topics :
You might also like :
Comments