Police playing tough in combating cybercrimes in Indonesia
Marguerite Afra Sapiie

The Jakarta Post
Jakarta |

Mon, February 6, 2017

| 09:28 am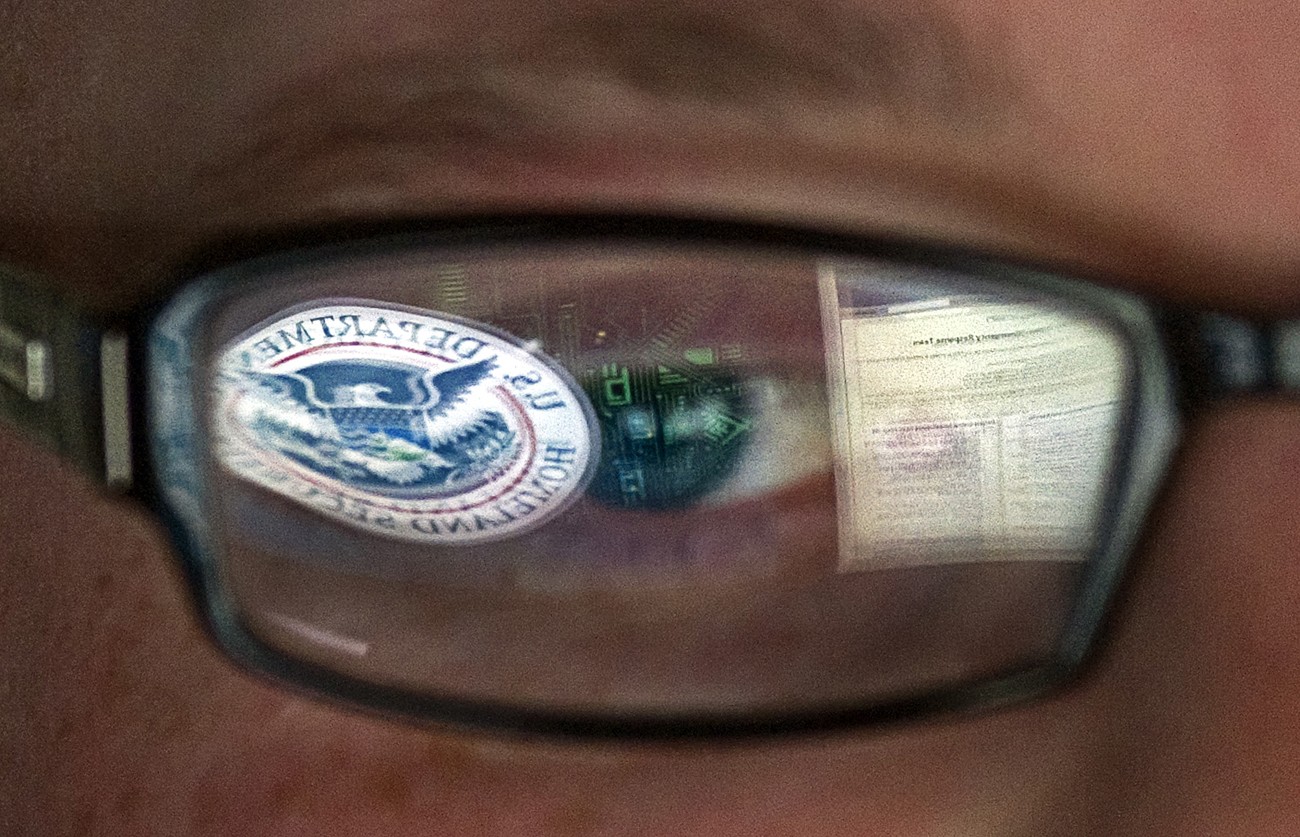 Cybersecurity -- In this Sept. 30, 2011, file photo, a reflection of the Department of Homeland Security logo is seen reflected in the glasses of a cyber security analyst in the watch and warning center at the Department of Homeland Security's secretive cyber defense facility at Idaho National Laboratory in Idaho Falls, Idaho. Through history, the United States has relied on its borders and superior military might to protect against and deter foreign aggressors. But a lack of boundaries and any rulebook in cyberspace has increased the threat and leveled the playing field today. (AP/Mark J. Terrill, File)
Internet users should now really think twice before tweeting or posting anything on social media.
The police have decided to deploy more personnel to investigate citizens who are suspecting of violating the controversial Electronic Information Transactions (ITE) Law, including its draconian articles on defamation and hate speech.
The National Police have announced that they had expanded their cybercrime unit, which was initially operating under the Criminal Investigation Department's special economic directorate, into becoming a separate directorate.
When it was still a subdirectorate, the police's cybercrime unit only had 40 investigators and was led by a senior commissioner.
It now has 100 personnel and will be led by a one-star police general.
The creation of a special cybercrime directorate was aimed at increasing the force's capacity to tackle the growing number of criminal threats in cyberspace, National Police spokesperson Insp. Gen. Boy Rafli Amar told The Jakarta Post on Saturday.
"With a bigger number of personnel and a bigger budget for investigations, it is expected that the police's ability to investigate cybercrimes will be better than in previous years," Boy said.
The cybercrime directorate will have at least three departments: economic cybercrimes, cyberterrorism and general cybercrimes.
Sr. Comr. Mohammad Fadli Imran, who previously served as deputy chief of the special economic crimes directorate, will be promoted to the rank of one-star police general to lead the new directorate.
His installment will take place within two weeks.
In addition to expanding the cybercrime unit, the police have also set up a special multimedia bureau under the National Police's public relations division to deal with social media policing.
"The bureau will deal with efforts to raise awareness and education for the public to utilize social media in the right way, instead of engaging in incitement that can divide the nation," another police spokesperson, Comr. Gen. Martinus Sitompul, said.
(Read also: Police to support national cyber agency)
While the new unit's establishment showed the police's commitment to tackling cybercrimes, Institute for Criminal Justice Reform (ICJR) executive director Supriyadi Widodo Eddyono warned that the move could lead to more people being prosecuted for violating the controversial defamation and hate speech articles stipulated in the ITE law.
In recent months, more and more people among the 129 million active social media users in the country have been reported for, or charged with, online defamation or hate speech.
The ICJR recorded that at least 708 online defamation and hate speech cases were reported in 2016, although the police only settled 166 of them. In 2015, they recorded only 485 cases, 129 of which were settled.
In handling cybercrime, Supriyadi said, the police tend to focus more on cases related to online defamation, since it is easier to obtain evidence for them and takes a shorter time to conduct the investigation.
"With more resources to follow up on public reports, more people can be brought to court for defamation. Based on our monitoring, in most cases people charged with defamation are likely to get convicted," Supriyadi told the Post.
Police should really improve their personnel's capacity to investigate cybercrimes, including online defamation and hate speech, Institute for Policy Research and Advocacy (ELSAM) researcher Wahyudi Djafar said.
The police investigators, for instance, are still reliant on conventional evidence such as print-screens of a social media post of someone who has been accused of spreading hate speech, instead of using digital forensic tools, he said.
Topics :
You might also like :
Comments