KPU Jakarta to update voter list in March
Callistasia Anggun Wijaya

The Jakarta Post
Jakarta |

Wed, February 22, 2017

| 11:57 pm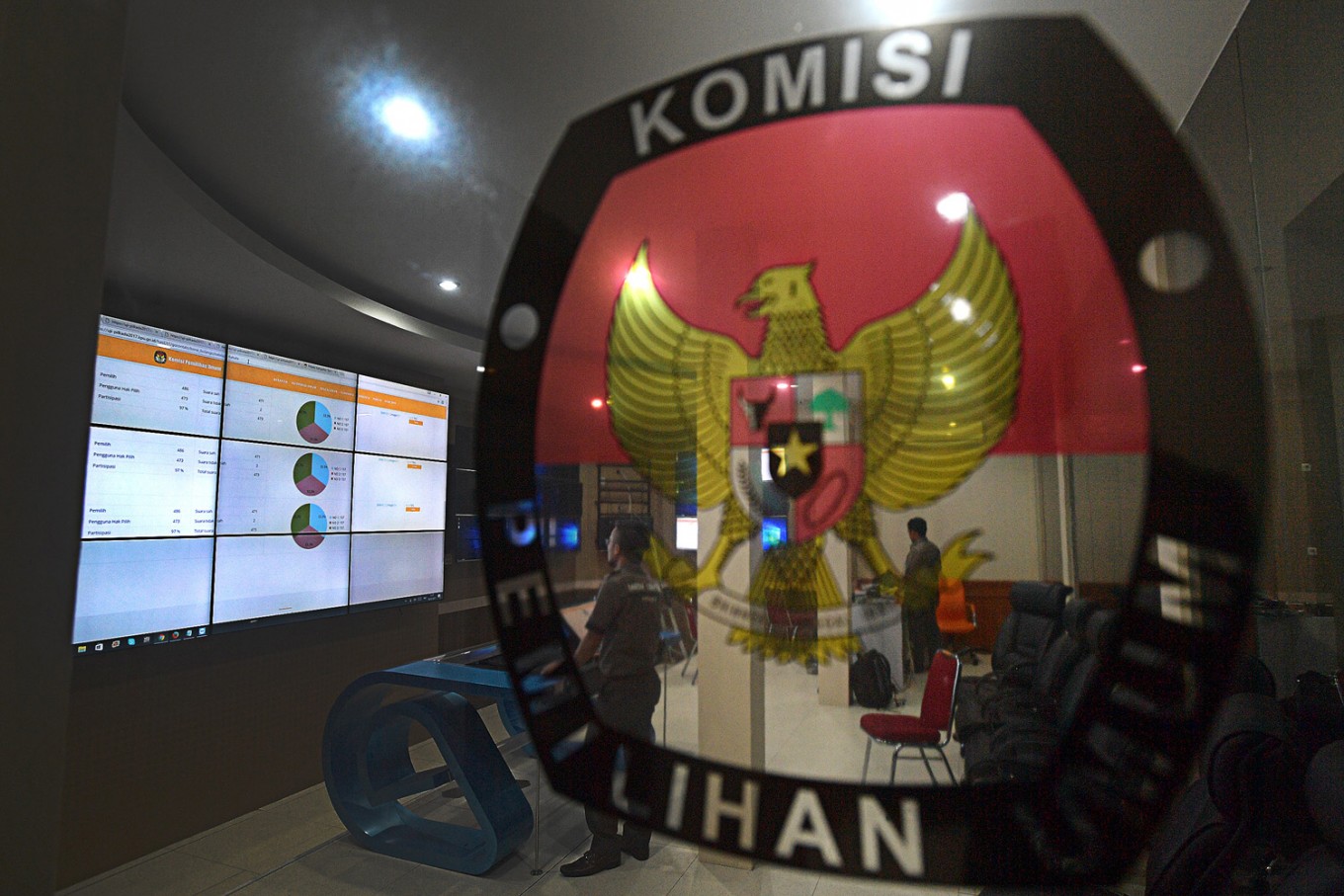 All set: An officer at the General Elections Commission (KPU) prepares data monitors used in the simultaneous regional elections on Feb. 15. (Antara/File)
The Jakarta General Elections Commission (KPU Jakarta) is set to update the final voter list (DPT) in early March to ensure that all Jakartans can exercise their voting right in the second round of the gubernatorial election slated for April.
KPU Jakarta commissioner M. Sidik said the commission would include data of voters who were not yet on the lists but had cast their ballots during the first round of the election on Feb. 15.
As reported earlier, thousands of unregistered voters swarmed polling stations to vote by showing their identity cards or recommendation letters issued by the Jakarta Civil Registry and Demography Agency.
Sidik said the commission would also accommodate the rights of those recently reaching voting age.
"We will include voters who reached the age of 17 after Feb. 16. The data will be improved in form of a temporary voter list (DPS) for the second round of the election," he said at the KPU Jakarta office in Central Jakarta on Wednesday.
The runoff election is scheduled for April 19.
(Read also: Ahok, Djarot told to take leave again for runoff campaign)
After arranging the DPS, the KPU would let residents check the list on the commission's website to see whether their names had been registered.
"If it is necessary, we may open posts in several places to reach out to voters who have not yet listed," Sidik said. After fixing the DPS, the commission would issue an updated DPT for the election, he added.
Sidik said the commission would also engage the mass media to raise voters' awareness about the importance of ensuring their names are on the list. (ebf)
You might also like :
Comments