House members call for inquiry to probe e-ID scandal
Margareth S. Aritonang

The Jakarta Post
Jakarta |

Mon, March 13, 2017

| 02:16 pm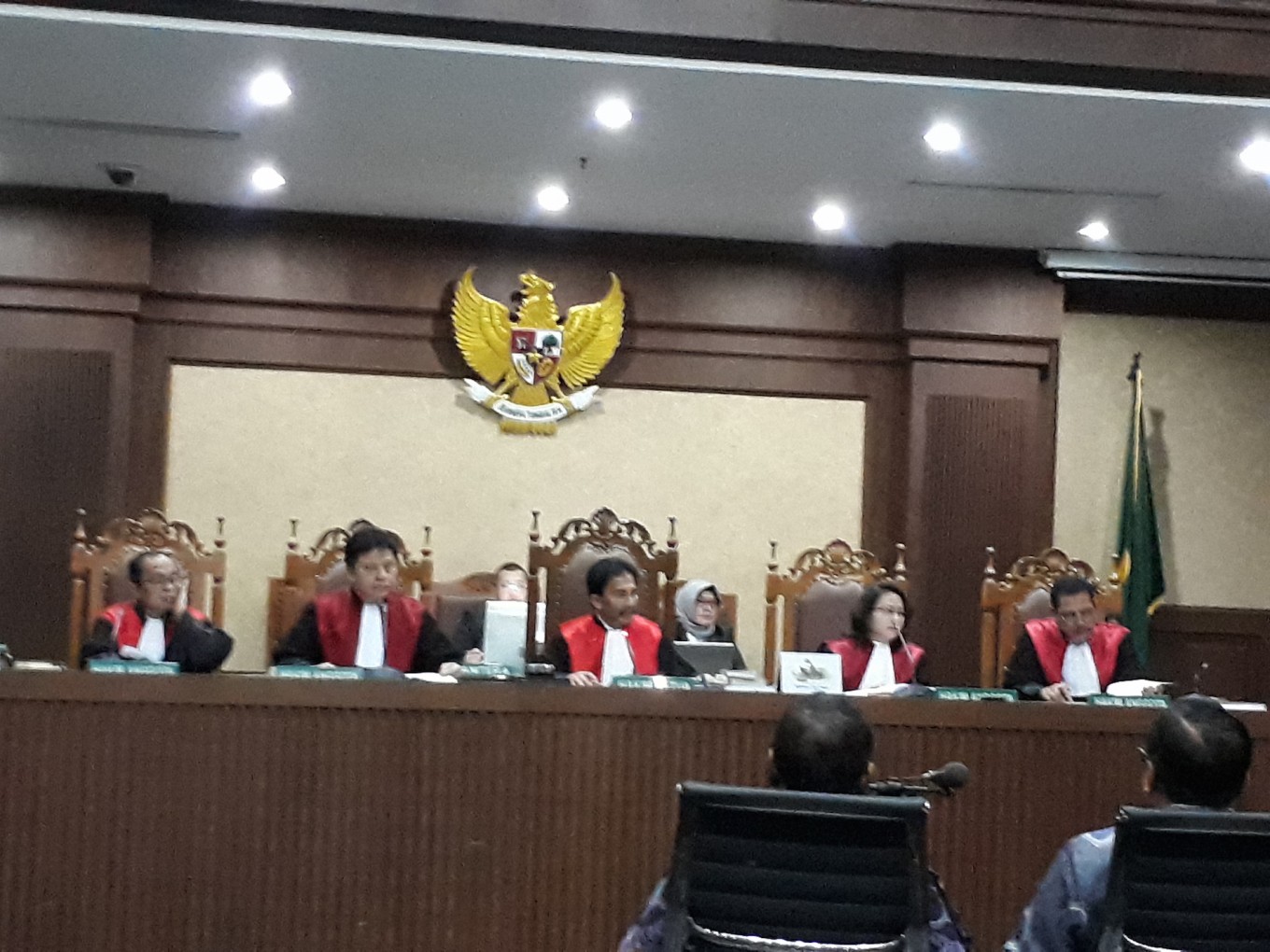 A panel of judges sits for the first session in the trial of a corruption case related to the multimillion dollar procurement of electronic IDs (e-KTP) at the Jakarta Corruption Court on March 9. (AP/Safrin La Batu)
A call to initiate an inquiry to probe the corruption allegations revolving around a project to procure electronic identification cards (e-ID) has emerged in the House of Representatives, following court revelations that several lawmakers may have played roles.
The intiative was raised by several lawmakers, including Deputy Speaker Fahri Hamzah of the Prosperous Justice Party (PKS), saying that it was necessary "to clear the image of the legislative institution".
A trial involving the e-ID corruption recently revealed a list of lawmakers who had allegedly received kickbacks to pass the project. The names include House Speaker Setya Novanto, who is also Golkar Party chairman, and about 40 members and former members of House Commission II on home affairs, which oversaw the procurement.
Lawmakers have expressed reluctance to comment on the plan. Speaker of the People's Consultative Assembly (MPR) Zulkifli Hasan, who is also National Mandate Party (PAN) chief, said, it was "better to leave the matter to the KPK [Corruption Eradication Commission]".
PAN's Teguh Juwarno was also on the list of alleged bribe recipients.
(Read also: Graft strips public of e-ID benefits)
House Deputy Speaker Agus Hermanto from the Democratic Party said that an inquiry could actually take place if supported by a majority of lawmakers.
The alleged corruption reportedly resulted in state losses of Rp 2.3 trillion (US$172.25 million). Several Democrats have also been implicated, including former chairman Anas Urbaningrum and Muhammad Nazaruddin. The budget allocated for the project was Rp 5.9 trillion. (wit)
You might also like :
Comments