2 orangutans confiscated, handed over to conservation agency in West Kalimantan
Severianus Endi

The Jakarta Post
Pontianak, West Kalimantan |

Tue, March 14, 2017

| 10:18 pm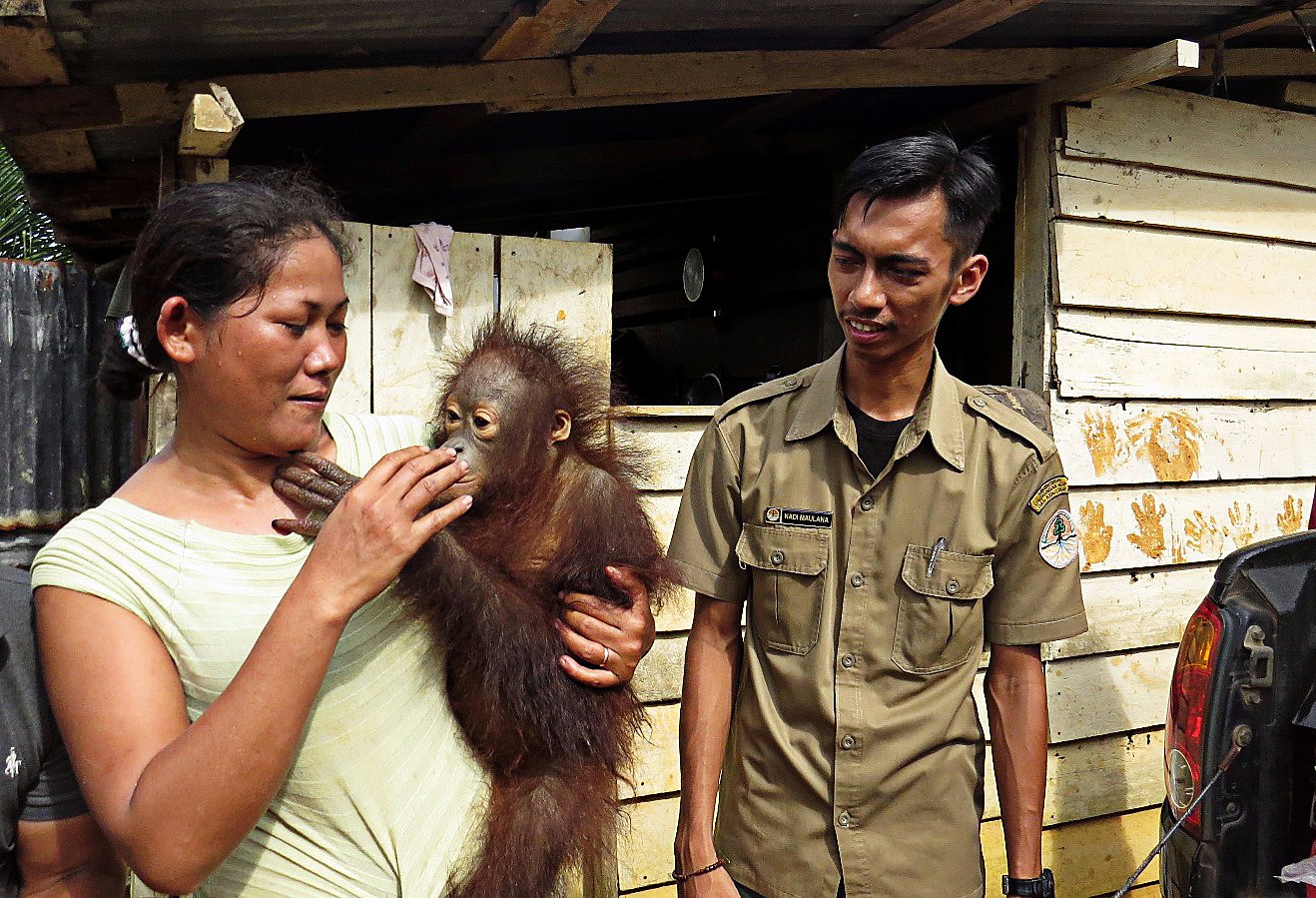 Farewell: A local resident in Ketapang, West Kalimantan, holds an orangutan she will hand over to a Natural Resources Conservation Agency (BKSDA) official on Monday. (Courtesy of the BKSDA West Kalimantan/File)
Two orangutans were taken to a rehabilitation center in Ketapang, West Kalimantan, on Monday after residents handed them over to the province's Natural Resources Conservation Agency (BKSDA).
The local residents obtained the two endangered species that they had kept as pets from illegal wildlife traders. They handed them over to the conservation agency voluntarily.
The first orangutan, which is male and now four years old, had been kept as a pet for three years by Yudas, a Jelutung resident in Matan village, Simpang Hilir district, North Kayong regency. Yudas said he bought the orangutan for Rp 400,000 (US$29.92) from a trader in Hulu Sungai village, Menyumbung district. When he bought it, Yudas said, the orangutan was thin and poorly treated by its previous owner.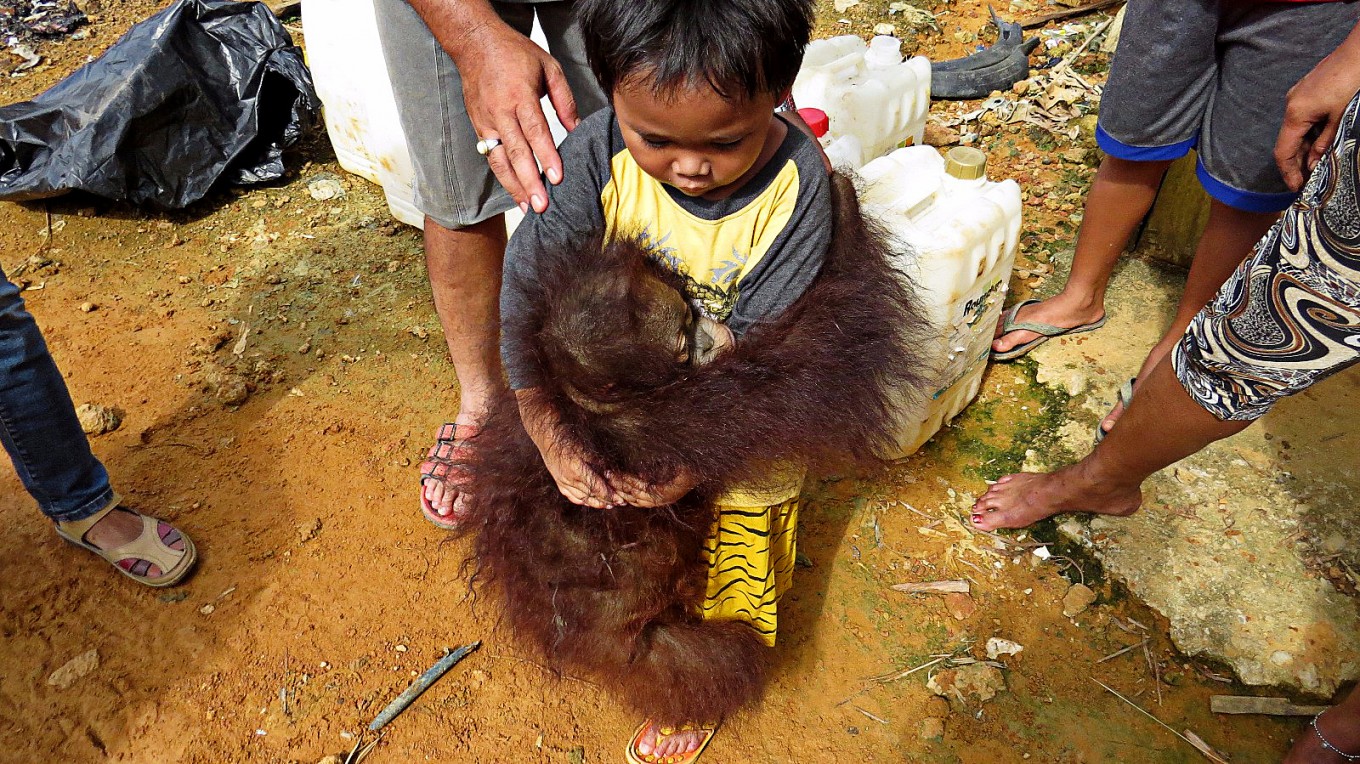 Hold me tight: A boy holds an orangutan that will be handed over to the West Kalimantan Natural Resources Conservation Agency (BKSDA) officials in Ketapang on Monday.(Courtesy of the BKSDA West Kalimantan/File)
The second orangutan is a female and only one year old. Syarif, a Pagelaman resident from Sandai Kanan village, Sandai district, Ketapang regency, had kept her for one month when he handed her over to the BKSDA officers. He bought the orangutan for Rp 500,000 from a resident in Central Kalimantan.
An official from the BKSDA West Kalimantan said the two orangutans were both healthy and they were now treated in a shelter belonging to conservation group Yayasan Inisiasi Alam Rehabilitasi Indonesia (YIARI) in Ketapang. In the shelter, they will be rehabilitated until they are ready to be released into their natural habitat, he added.
This was the fifth evacuation of orangutans conducted by the BKSDA West Kalimantan in 2017. (ebf)
Topics :
You might also like :
Comments